Have you ever imagined what it would be like if we ever had the chance to join our favourite fictional characters in their adventures, or if they join us in our mundane everyday lives? Although this is impossible, artist Samuel MB uses what's available to do an experiment with the idea. Samuel is an artist, primary school teacher and actor, who invites all our lovable Disney characters to his life using Photoshop, and the ultimate outcome is this amazing interaction of the most relatable and whimsical situations.
There have been numerous instances where it's shown Samuel hanging out with our beloved Disney characters in these digital manipulations. This being said, the fantasy world he lives in is too rich to not share it with the world. Share with us in the comments on what cartoon characters you want to see come to life.
In an interview done, this actor shares that he fell in love with the mix of cartoons and live-action after watching the comedy "Who Framed Roger Rabbit?" by Robert Zemeckis'. Following in his father's footsteps, Samuel learns Photoshop and started creating similar things himself. These Disney manipulations not only bring back so many memories, but also so much fun not only for him but for the audience as well.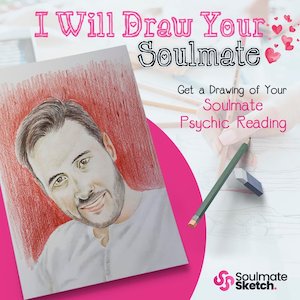 #1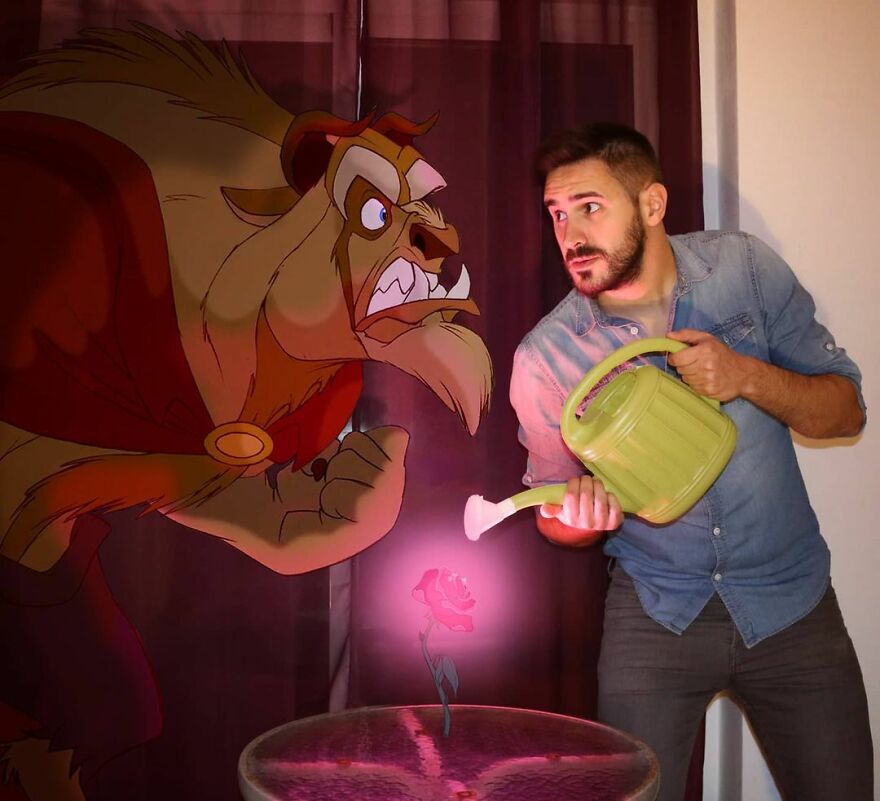 There is one where Tarzan being his goofy self, Kida accepting it and being completely over it and then Tiana, who is utterly annoyed with Tarzan's shenanigans. When the artist talks about the process of the creation of these arts, he states that most of it's done at his home, and he continues: "The first thing you need is a good photo idea. Sometimes I am doing everyday things at home and suddenly I am inspired to create a photo. Other times, inspiration comes to me watching Disney movies. When I know what photo I want to create, I just have to use Photoshop and create magic. The first thing I do is find the frames I need in the movies to create the characters. Then I take the photo in my house with my camera, and later I introduce the characters created in the photo using Photoshop."
#2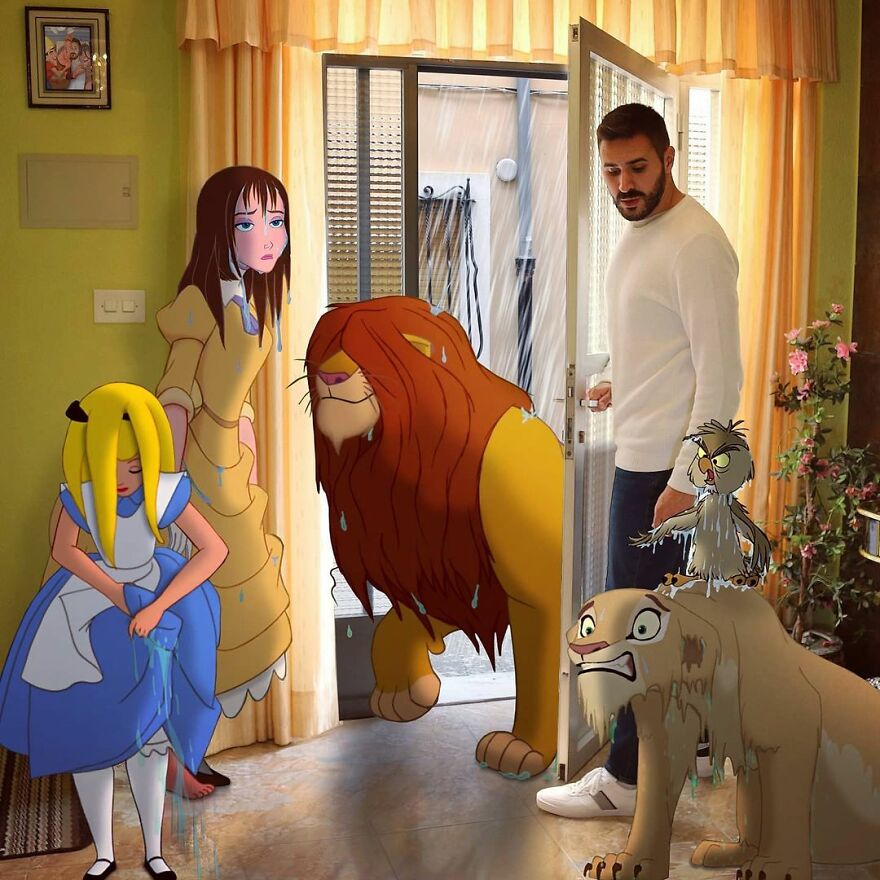 Looking at these images, what comes to mind is that since birth, Samuel is living with these popular characters, and surprises us each and every time. There are extremely amusing crossovers as well, where Phil from Hercules, Ariel from The Little Mermaid and Stich from Lilo & Stitch are video gaming with him. There is also one where the artist is helping Belle and Beast get ready for their date night, and even on occasion stay out of Cinderella's sisters' fights. There are also several others in which he rescues the Dalmatian pups from Cruella de Vil, doing the laundry with Aladdin, and even enjoying karaoke nights with Snow White, Yzma and Sebastian. Samuel even watches horror movies with Jane Porter, and our beloved duo Timon and Pumba. As it is abundantly clear, in Samuel's imaginary world, anything is possible. If you learn the art, this will be possible for you too…
#3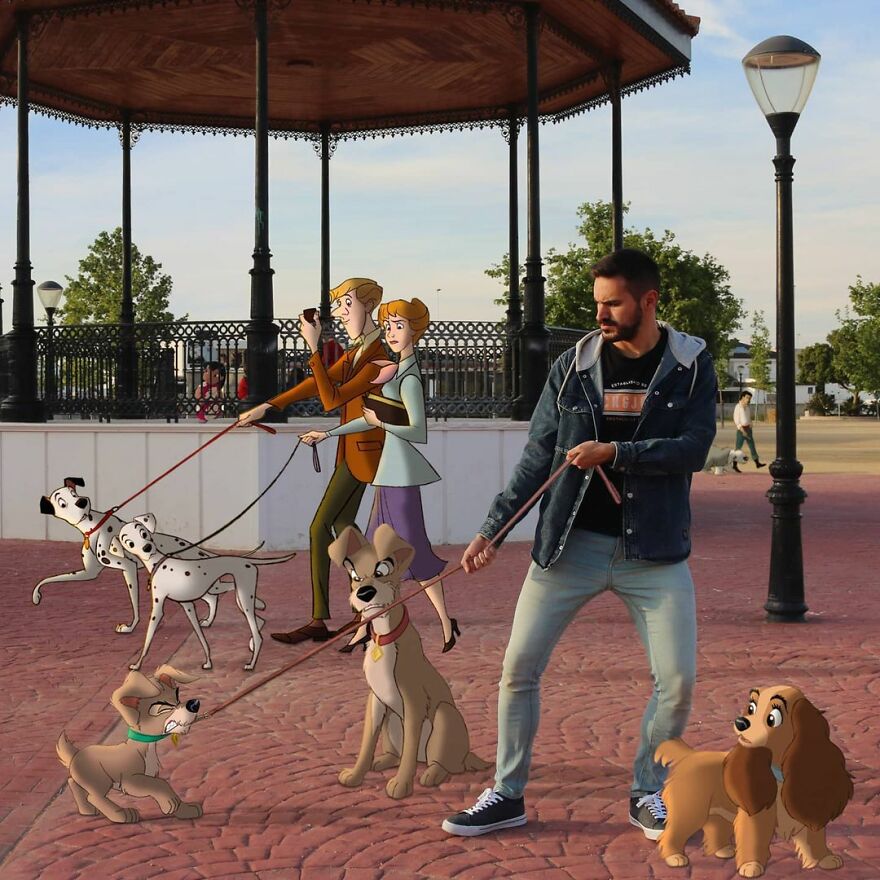 #4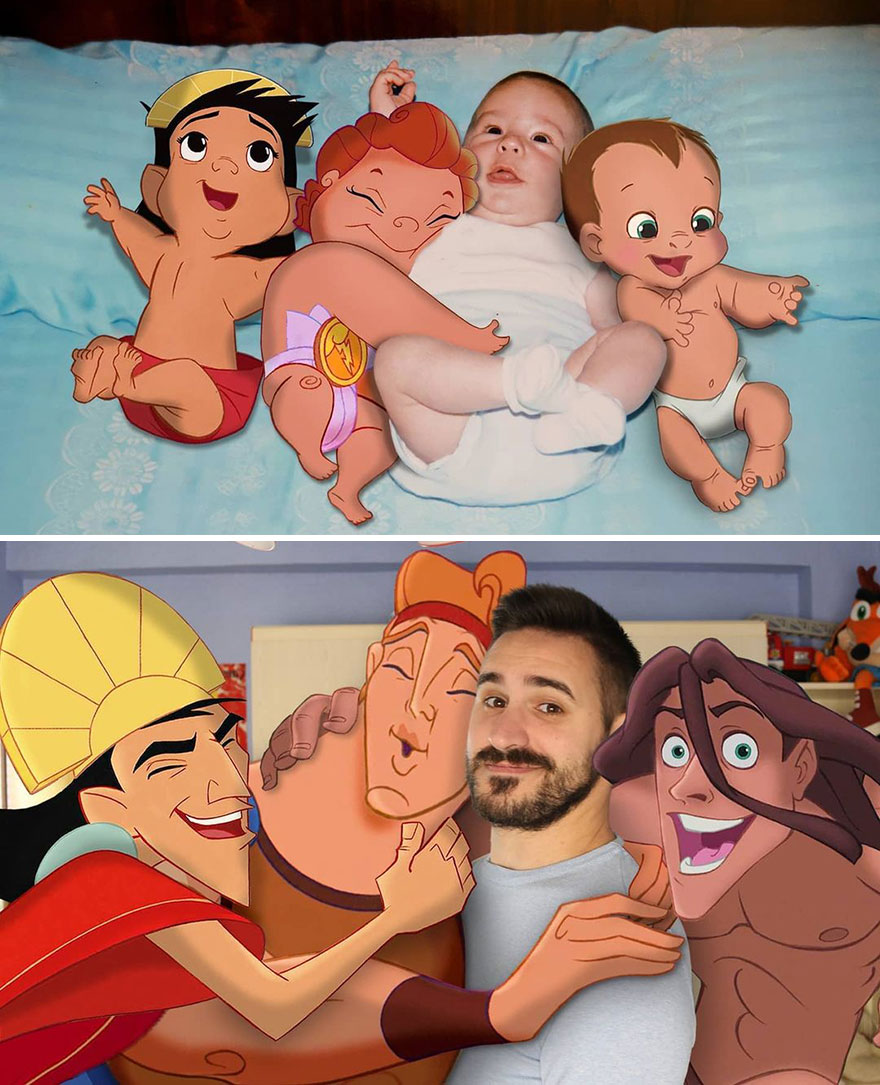 #5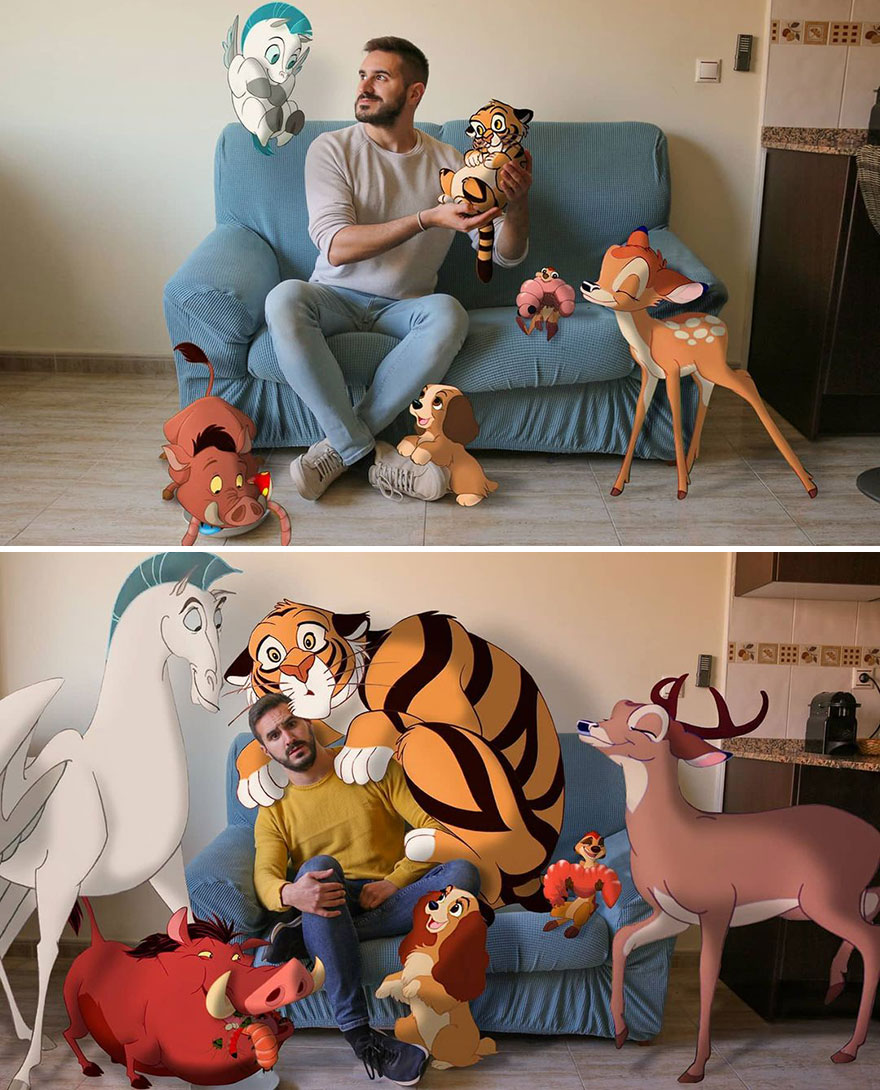 #6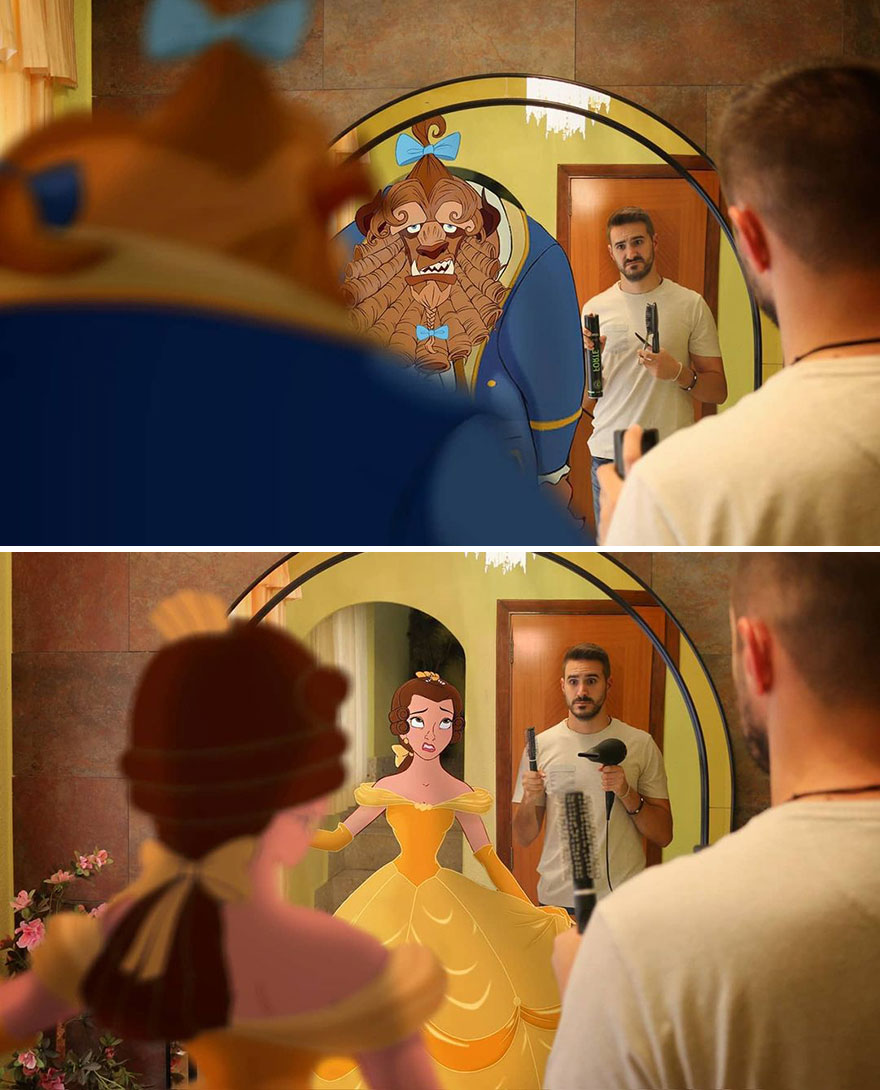 #7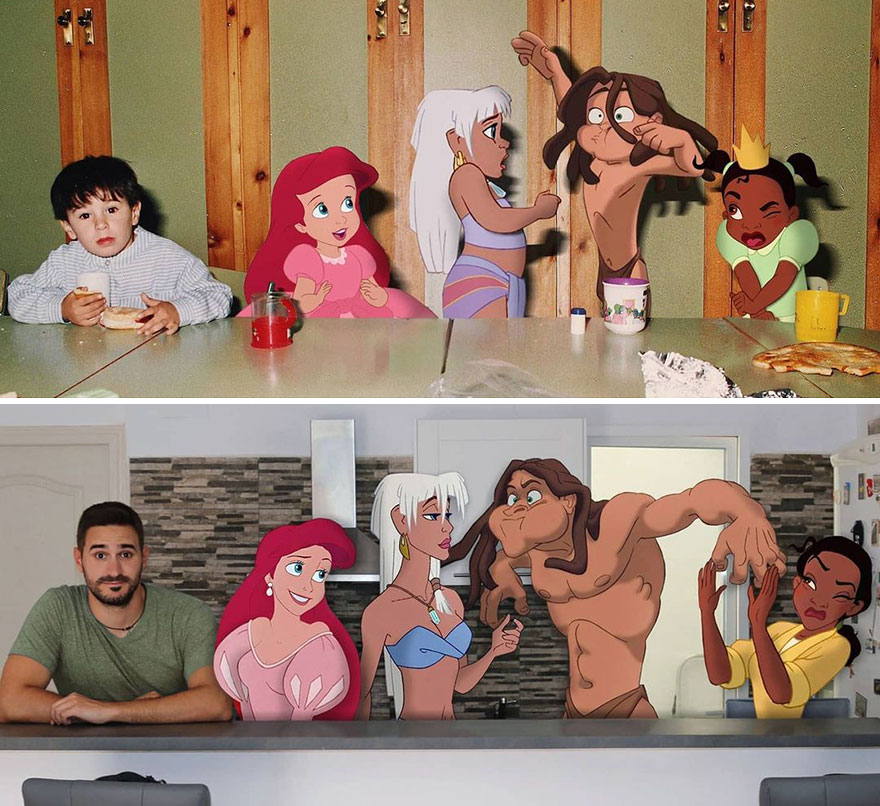 #8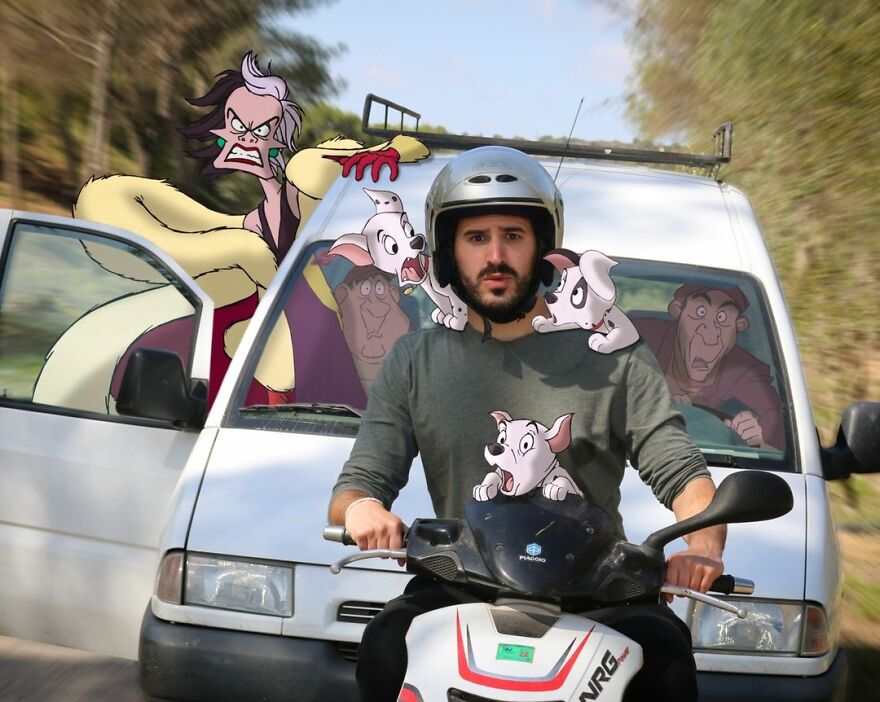 #9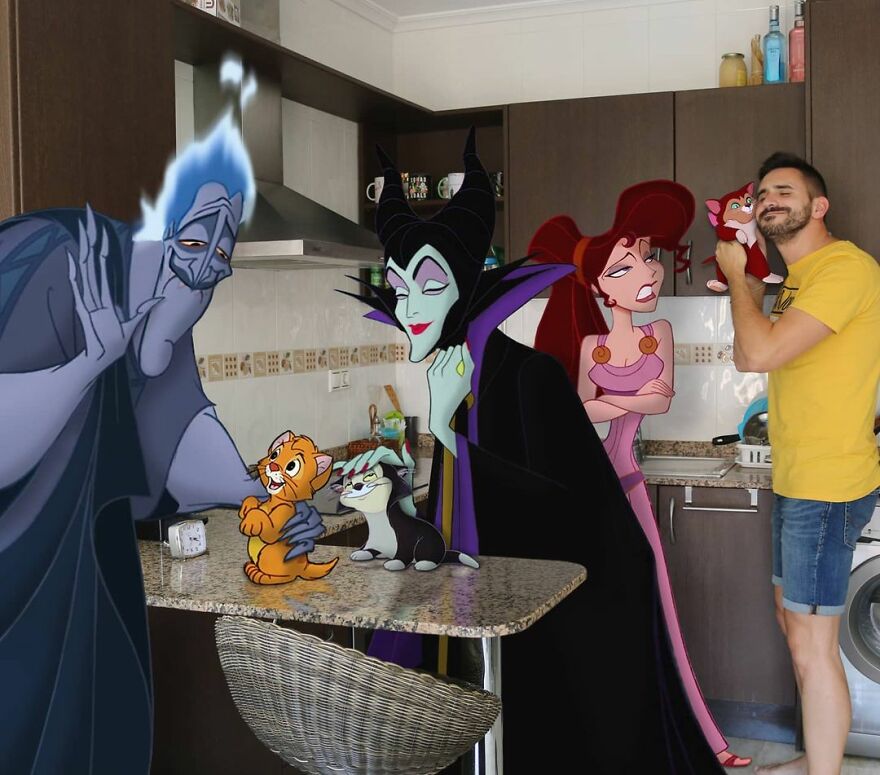 #10
#11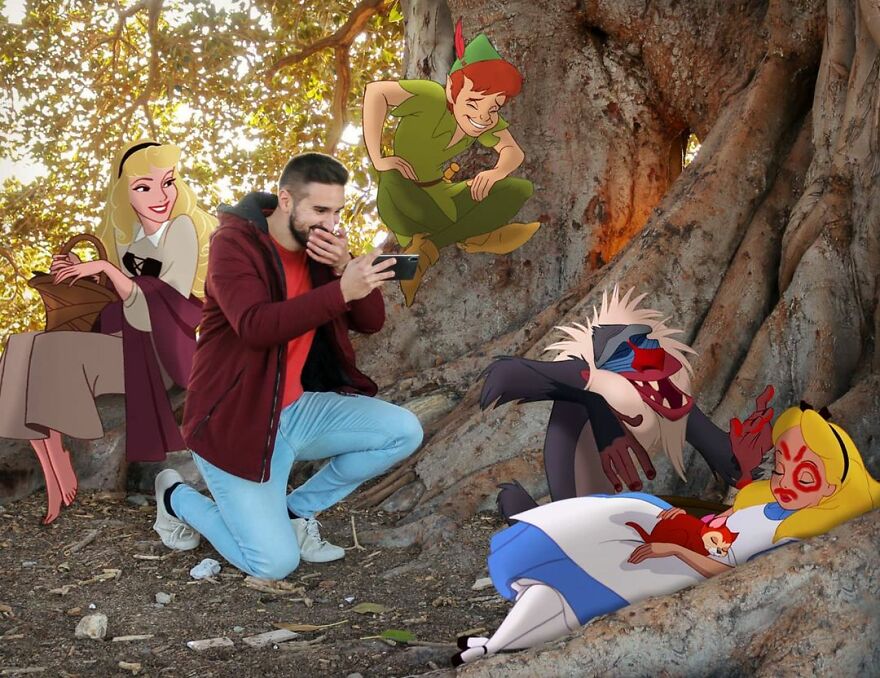 #12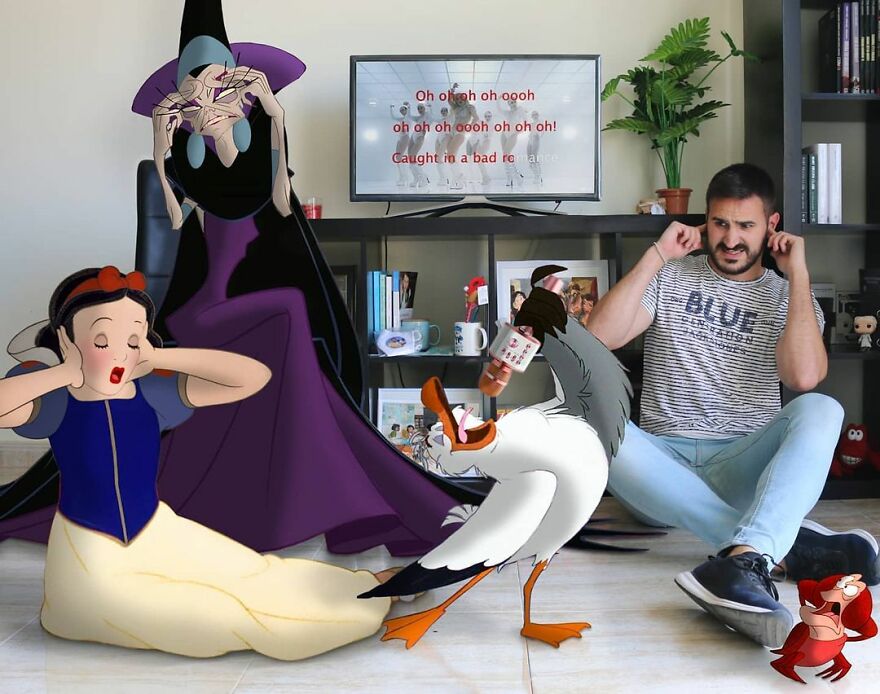 #13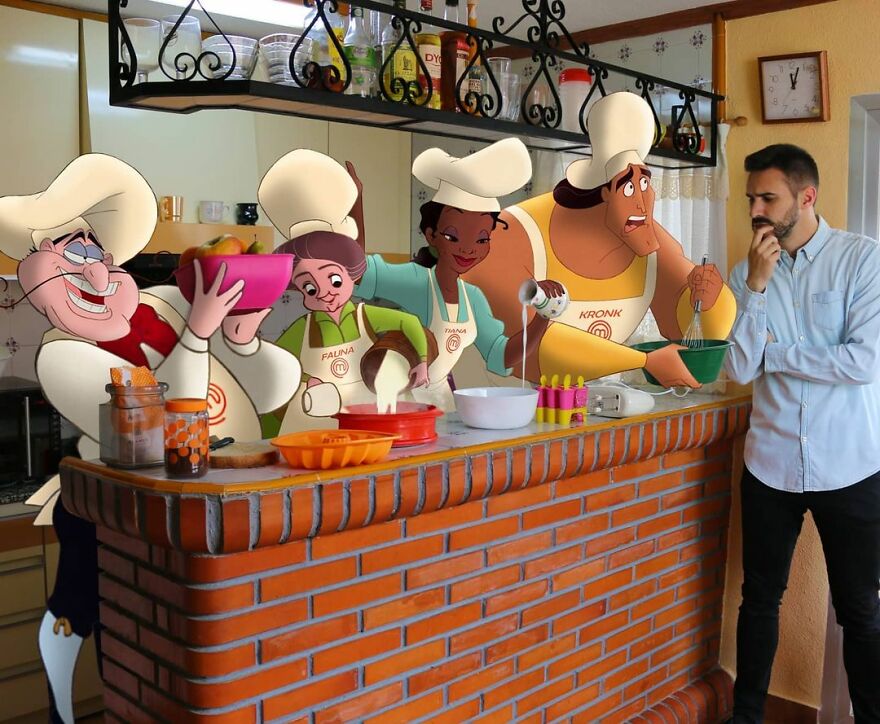 #14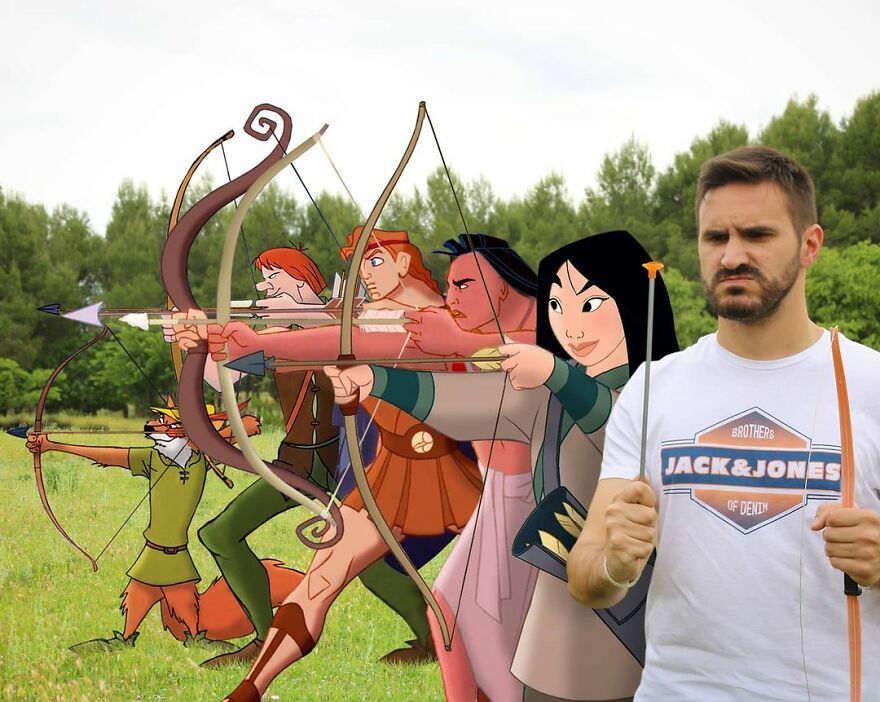 #15
Samuel MB: Instagram