It was technically just a photoshoot to celebrate Amanda's motherhood, who along with her husband Phil, were looking forward to the arrival of their baby. But, apparently, someone was willing to steal the entire show and main role of the photographs, and thus it would be recorded in each photo.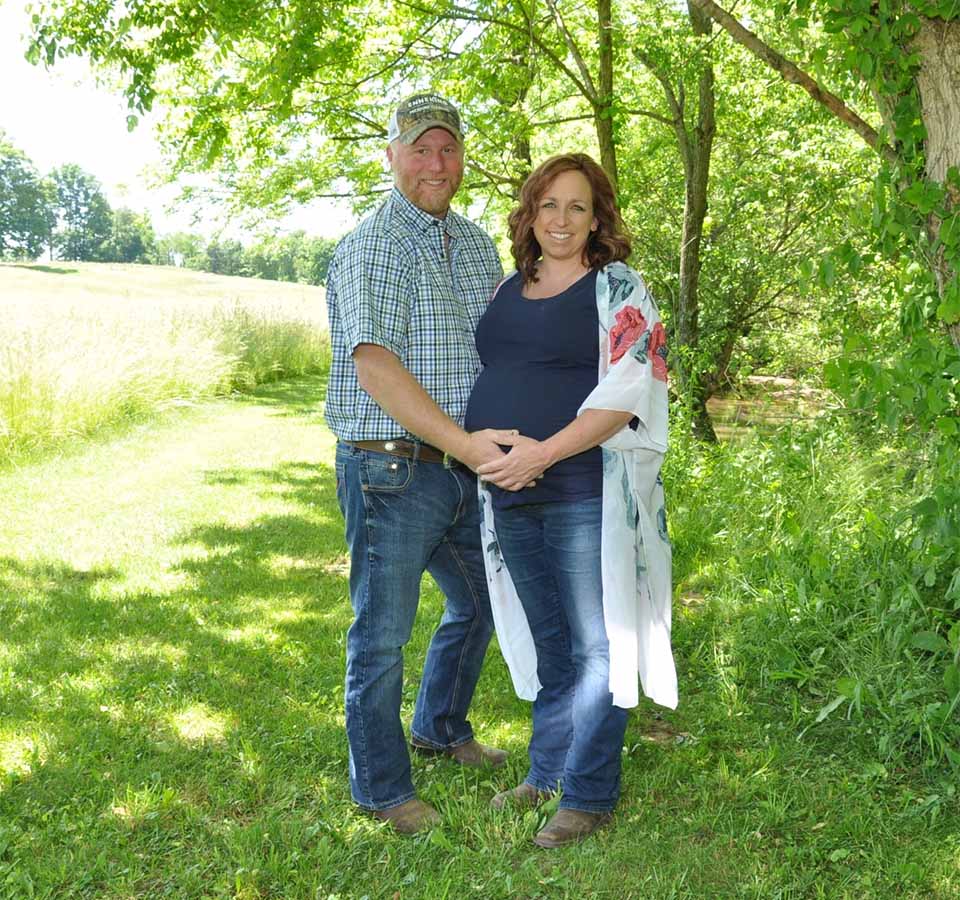 Amanda and Phil had asked their photographer, Kristen Zaffiro, to include all of their horses in the photos, as they are part of the family. However, they never thought that Buckshot, one of their horses, would pose in such a funny way and become the main attraction of the photos.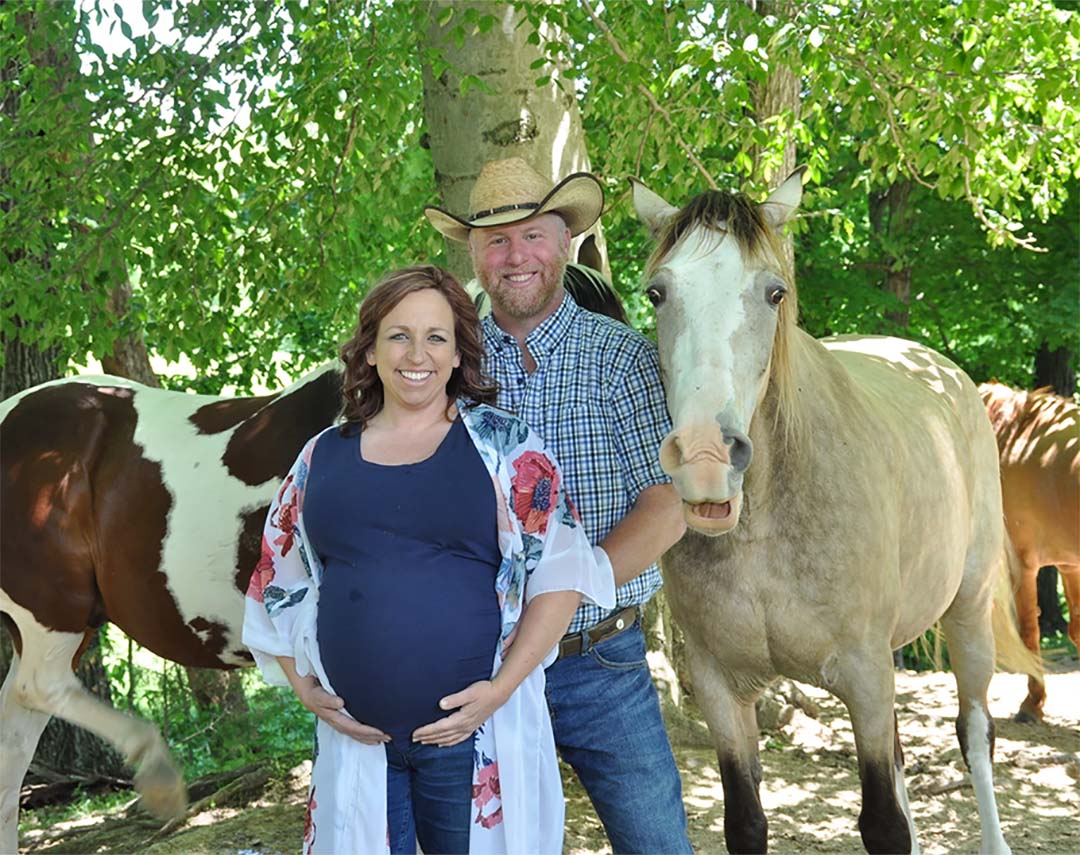 Apparently, Buckshot knew very well what he was doing, and decided to improve the photoshoot of his friends. Instead of just staying in the background of the photos with the other horses, Buckshot stood next to the happy couple.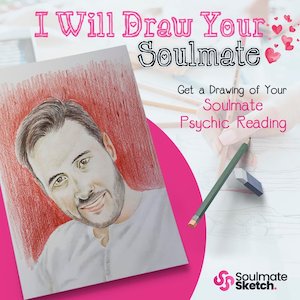 At that moment everyone was surprised, but it was evident that the equine was there very determined to pose in all the photos. Kristen told: "I said, 'Well, you could at least smile, AND HE DID!'"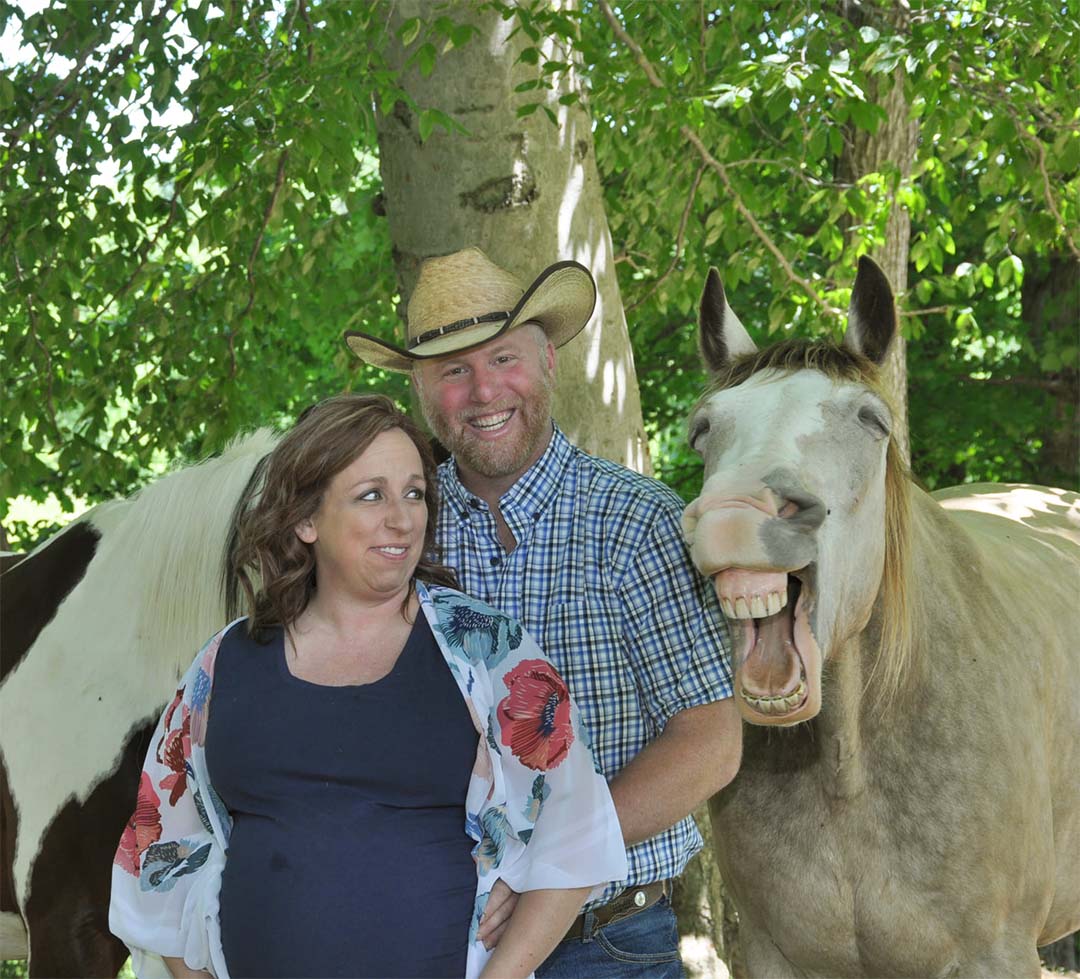 Everything seems to indicate that the friendly Buckshot understood the photographer's message and began to make several faces, giving his touch of happiness. From there things simply became a show run by the funny horse, he was the best actor the family could have.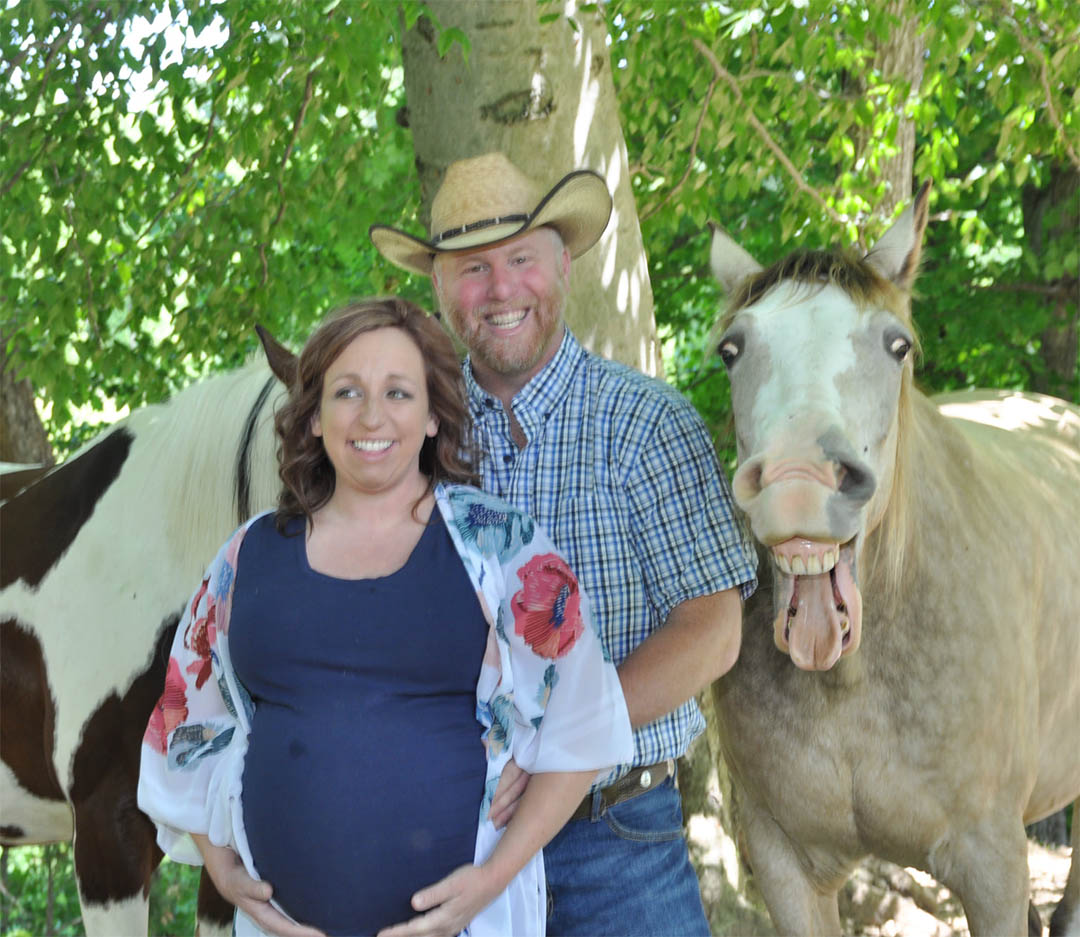 Kristen added: "When I laughed, he laughed, so the more I laughed, the more he acted!"
Although Buckshot interrupted the photos of the happy couple, it is still a hilarious moment that will be kept forever.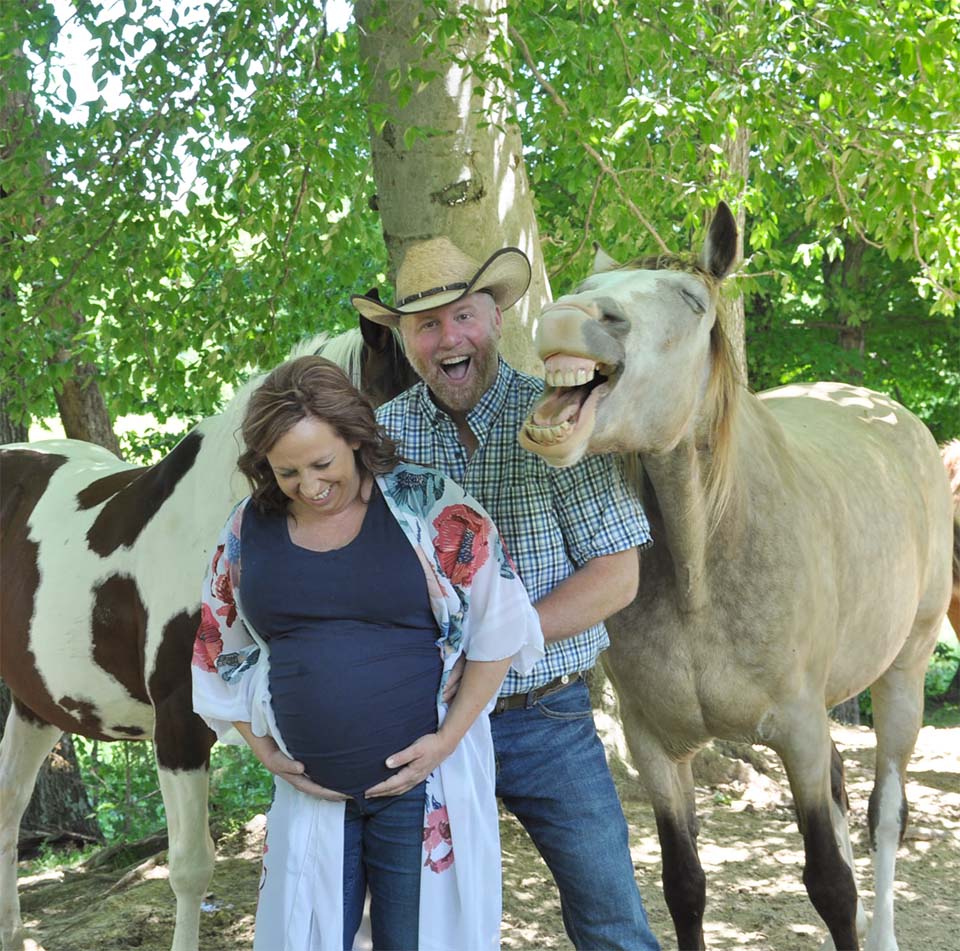 The maternity shoot at the end seemed to be a photoshoot for the horse, but nobody cared, they were perfect after all. Kristen commented: "Amanda and Phil loved all the photos! When I looked at them, I laughed even louder than that day! "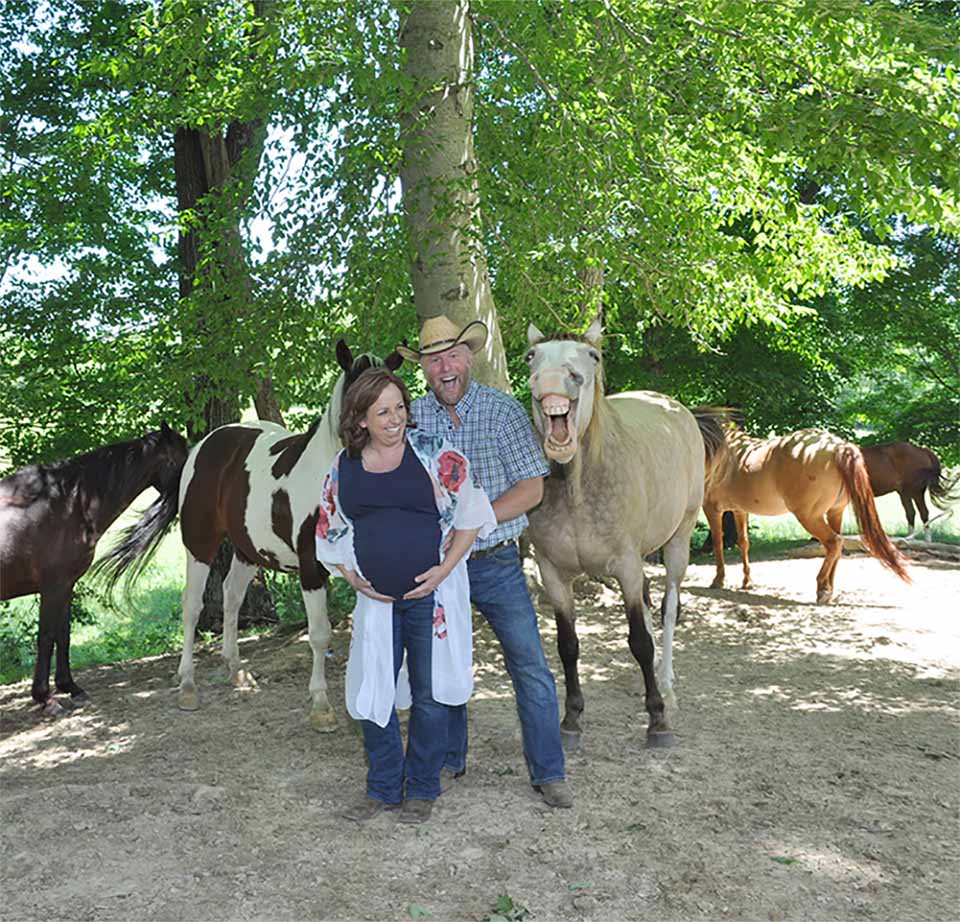 Buckshot's joy will be recorded in all the photos of that day, making it clear that not only the couple is happy. In addition, everything seems to indicate that the arrival of the new member of the family will bring a lot of fun and laughter to the home.
If things don't go as expected, Buckshot will make sure to give everyone the laughs they need to be completely happy.