Dogs are the most intelligent domestic pet. Rather than other animals, dogs can feel most of the human emotions. Most dogs are trained to help humans but sometimes non trained dogs can act like this. This is one of the moments among dogs taken care of humans. This news is from Turkey.
One day, a group of street actors was played, in a street. While playing, one of the actors, Numan Ertuğrul Uzunsoy had to lay down and play an injured character.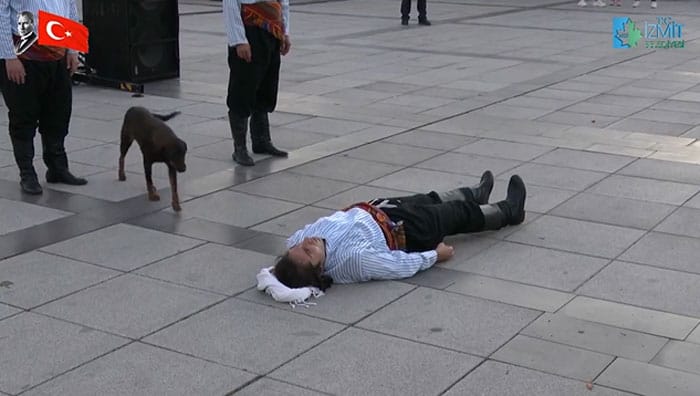 We can guess that he performed genuinely. Because a stray dog immediately came to help him. While many of others watching this lovely dog quickly respond to the 'injured man'. He approached the man, licked his face to give him some comfort.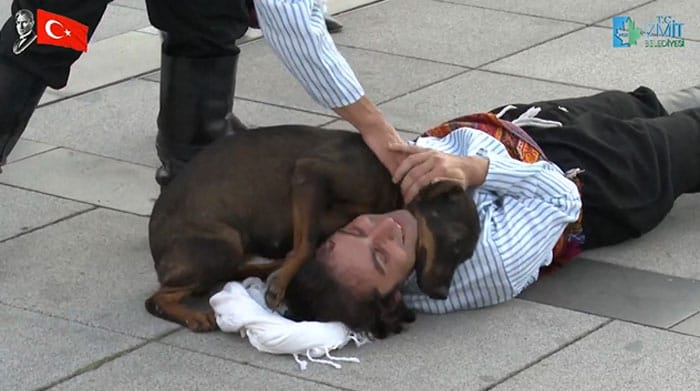 As said by the actor, he has played an injured character, that has fallen off a horse and was breathing hard. At that moment, the dog has come to help him. When he felt the warmth on his face, he first thought that it was his coaster, but he was wrong. He said that he felt happy when he felt the dog's kiss.
 "I was very touched. It was like an angel who wanted to help me. It was a very emotional moment for me. I was not expecting it." Said the actor.