The journey began with a heartfelt concern for Scout's beloved Nonnie, who had just received a breast cancer diagnosis. Scout couldn't help but feel anxious as she witnessed Nonnie's hair gradually falling out due to the challenging battle she was facing. It was at this point that I felt the need to provide reassurance and instill in Scout the unwavering strength and resilience that women possess. We embarked on an educational journey, selecting remarkable and inspiring women to introduce Scout to the incredible power of femininity.
The brainchild behind this project was Ashley Larson, Scout's mother. She took charge of all the technical aspects of filming and editing, ensuring that our mission was captured and presented with the utmost care and precision. I, in turn, assumed the role of Scout's guide, sharing valuable insights about each of the exceptional women on our list. Together, we meticulously selected a photograph to recreate in our own unique way. This collaboration would span nearly a year, starting from the moment of Nonnie's diagnosis through her mastectomy surgery.
Through our unwavering dedication, Scout was able to witness firsthand the indomitable spirit of women. Our journey continued, with the ultimate goal of creating a photo book, a special keepsake for both Scout and Nonnie. We included some of Nonnie's personal favorites, including the beloved Ellen DeGeneres. In addition to our tribute to these influential women, we also embarked on a journey to capture Scout alongside her Disney heroes.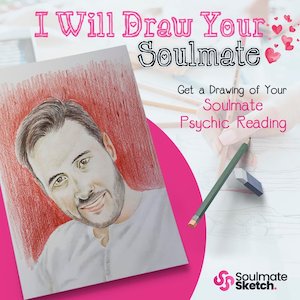 Looking back, this initiative proved to be a lifesaver for both Scout and me. It was a way for me to demonstrate to my daughter the incredible strength and resilience of women. In the process, I realized that this endeavor was just as much about my own personal growth as it was about educating my child. My deepest aspiration is for Scout to grow up knowing that women are every bit as powerful as men. I hope that by the time she reaches an age where she can fully comprehend the strength she embodies, society will no longer perceive women as fragile and delicate. I want Scout to be proud of the extraordinary person she is today and the remarkable woman she will become.
And so, with immense gratitude and love, we present our ten unique portrayals, each embodying the strength, courage, and tenacity that women like Nonnie and Scout exemplify:
#1 Betty White And Scout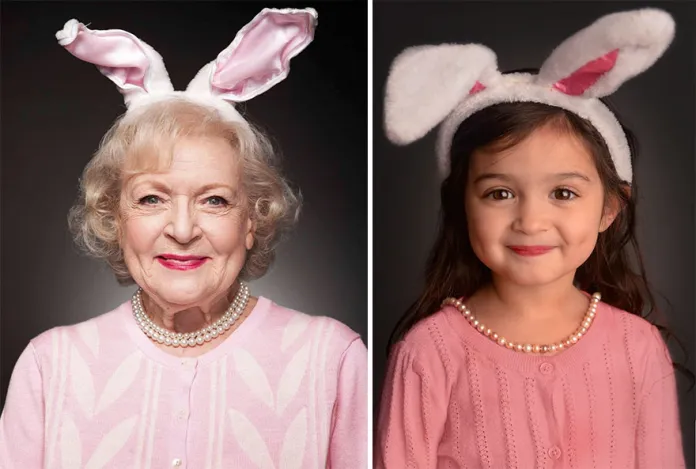 #2 Ellen Degeneres And Scout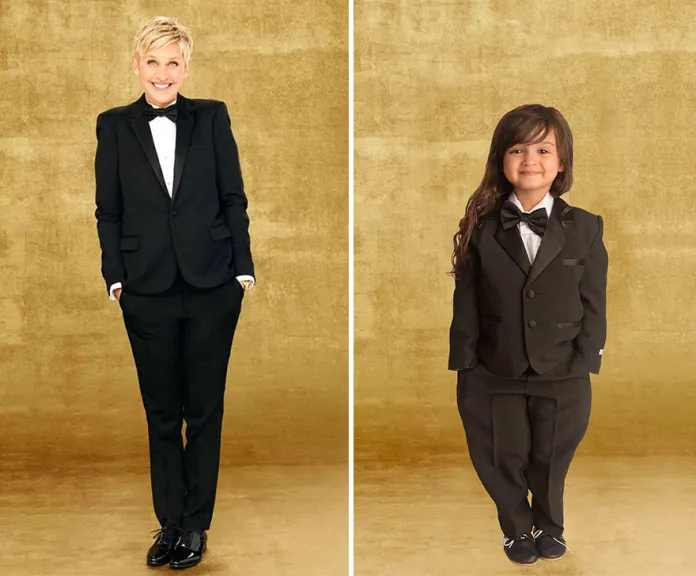 #3 Emma Watson And Scout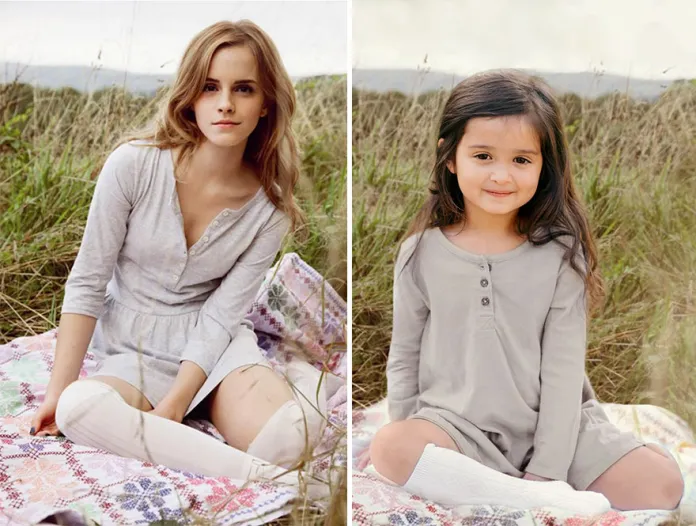 #4 Adele And Scout
#5 Moana And Scout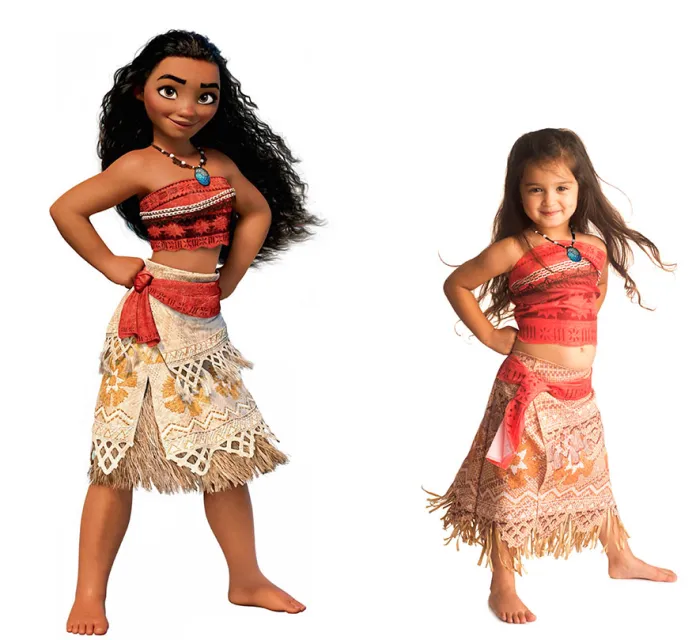 #6 Carrie Fisher And Scout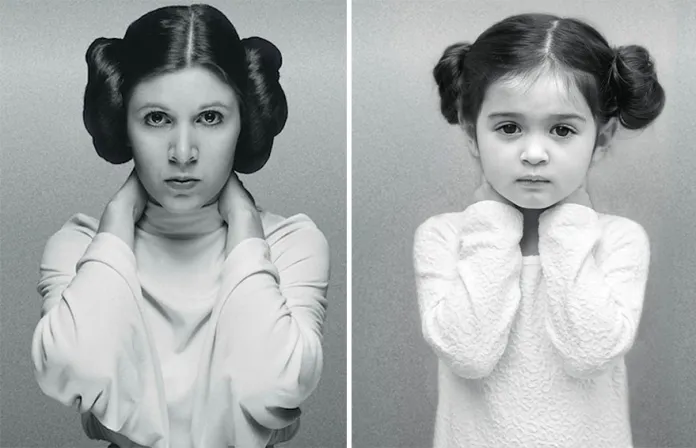 #7 Scout And Frida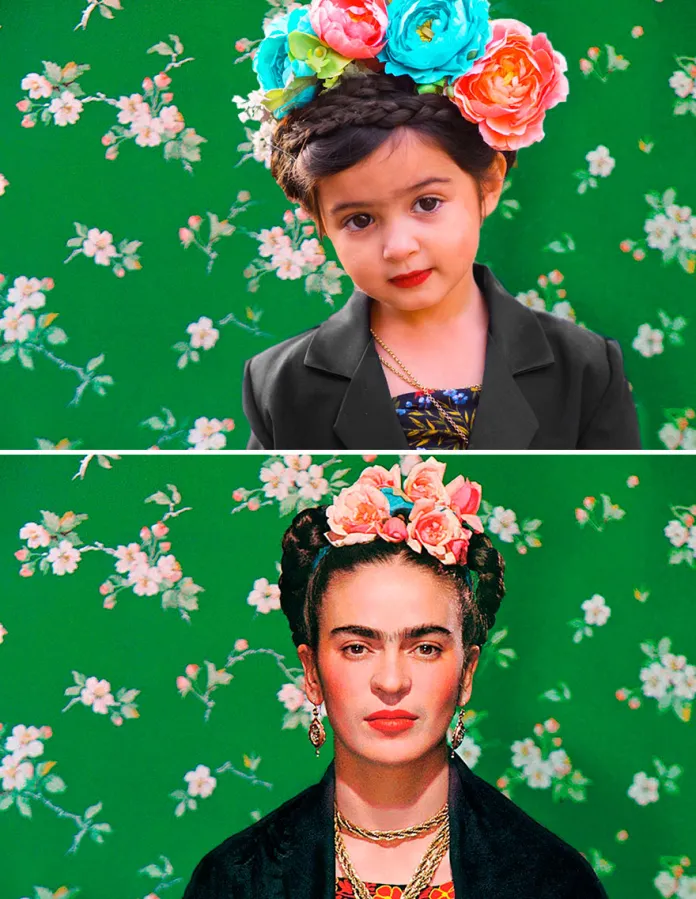 #8 Nonnie And Scout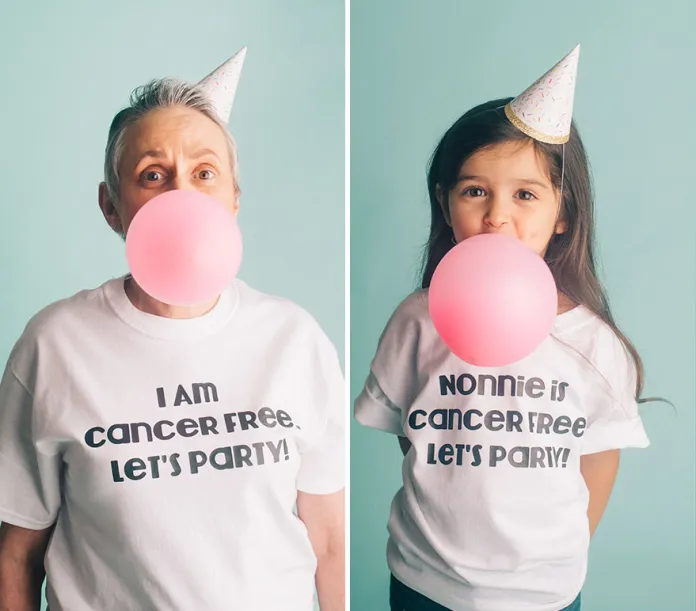 #9 Malala And Scout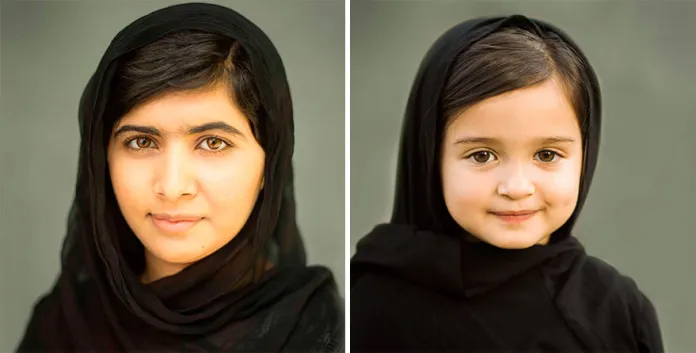 #10 Nonnie And Scout