In the realm of STEM careers, it's a well-known fact that women are often a minority. This can make forming close friendships with fellow women in these fields a bit challenging. Rebeca Brantes, a computer engineer, found herself facing this very predicament as she prepared for her wedding. She lacked female friends who could traditionally fill the roles of bridesmaids for her special day. Instead of feeling disheartened, Brantes came up with a brilliant idea: why not include her male friends in her wedding preparations and capture some unique moments in the process?
Brantes conceived this delightful concept just a week before her wedding. She had been perusing images of brides and their female entourages in matching robes, sharing laughter, sipping champagne, and having a great time. Unfortunately, she realized that she wouldn't be able to experience such a scenario. Drawing inspiration from these scenes, photographer Fernando Duque Fotografia captured Brantes and her male friends dressed in silky pink robes as they engaged in the customary pre-wedding rituals. Together, they shaved, assisted the bride with her makeup, and, naturally, admired the wedding dress. Their commitment to their roles as "bridesmaids" was both heartwarming and commendable.
This unconventional bridal photo shoot turned out to be a resounding success. Brantes fondly recalls, "The photo shoot was an absolute blast. We all indulged in shots of budget-friendly alcohol, and at times, our laughter was so infectious that we had to pause for a moment to regain our composure before continuing with the photos."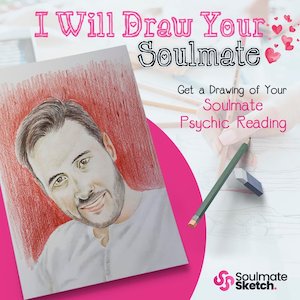 Fernando Duque Fotografia: Facebook | Instagram
Computer specialist and soon-to-be bride, Rebeca Brantes, found herself without any close female friends to serve as "bridesmaids." However, this didn't deter her from having a special bridal photoshoot.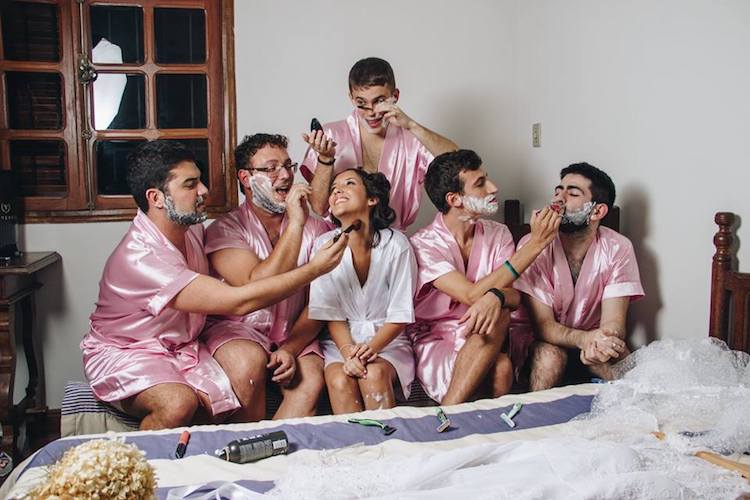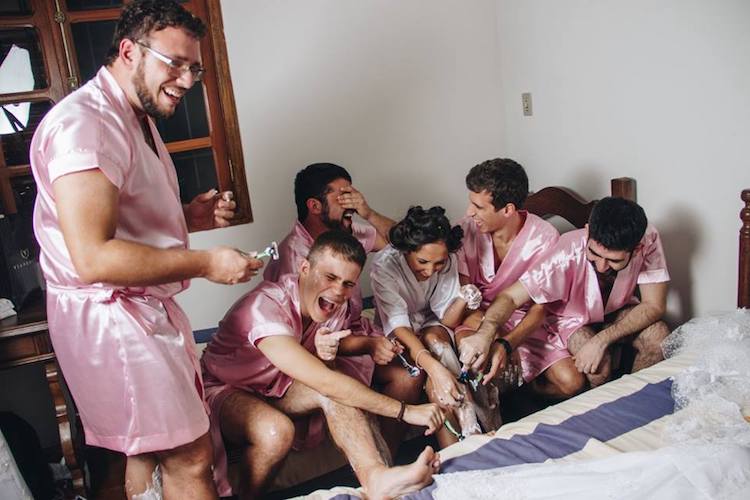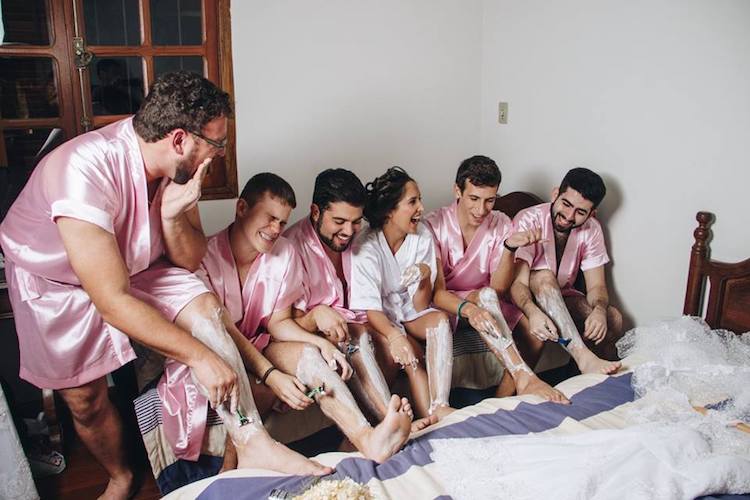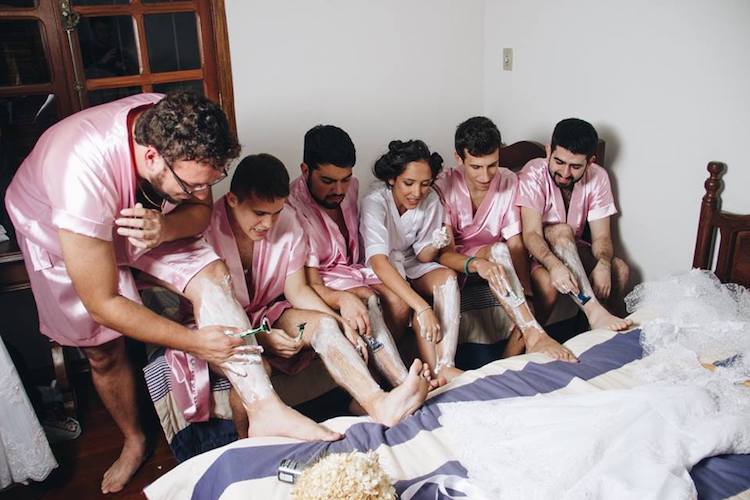 Instead, she and her male friends put together their unique rendition of pre-wedding photos, donning vibrant pink robes.