Discover the Inspiring Artistic Metamorphosis: Turning Trauma into Beauty
In the realm of personal growth, individuals with unwavering determination have found solace in an unconventional outlet: transforming painful memories into captivating works of art.
Releasing the grip of traumatic experiences requires great resilience and a forward-looking mindset. Embracing the idea of metamorphosis, these remarkable individuals have chosen to convert their anguish into strength through artistic expression.
Is there a way to reclaim power over the past? Absolutely! Although there is no such thing as a flawless physique, there is a powerful tool that can significantly boost one's self-confidence: the art of tattooing.
Witness the captivating journey of individuals who have turned their scars into stunning masterpieces, thanks to the extraordinary talent of tattoo artist Raquel Gauthier.
Curated by Worthy Shared, a compilation of sixteen awe-inspiring transformations has been assembled, showcasing the profound impact of these artistic metamorphoses.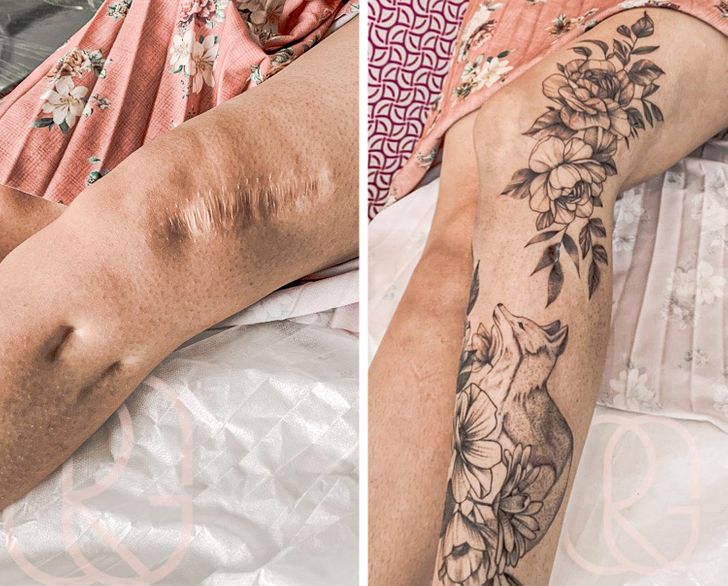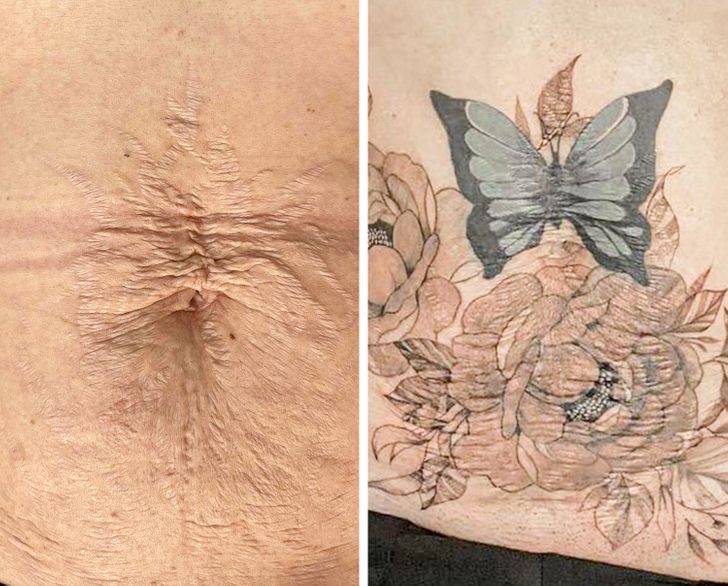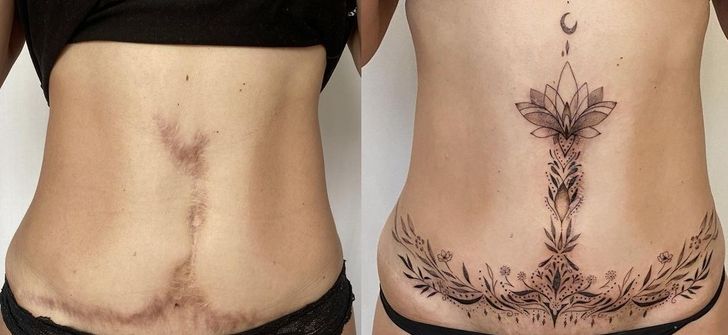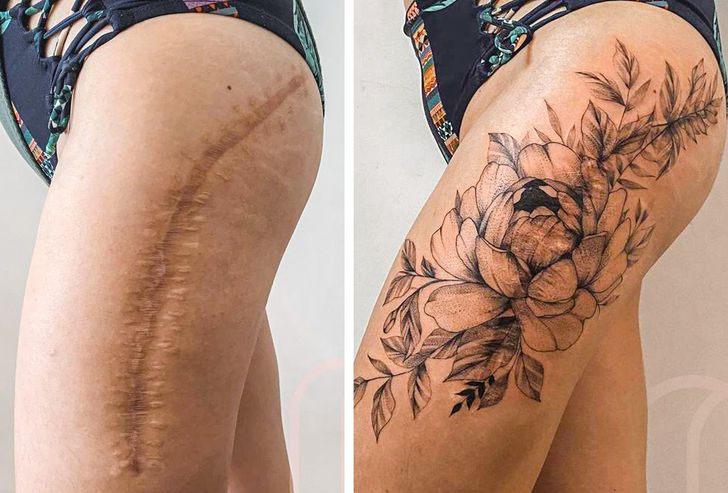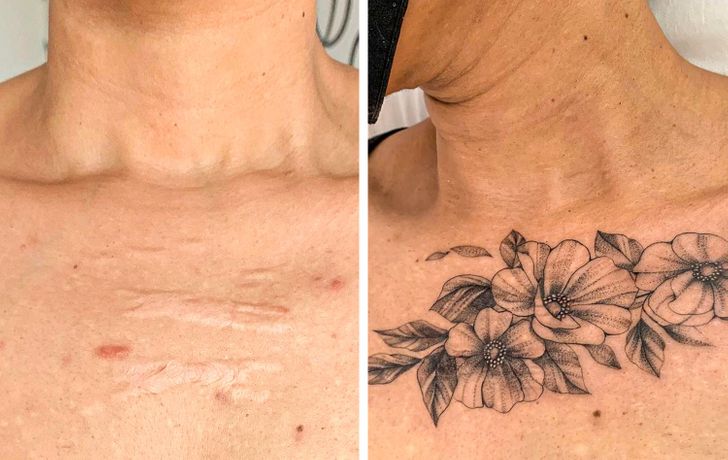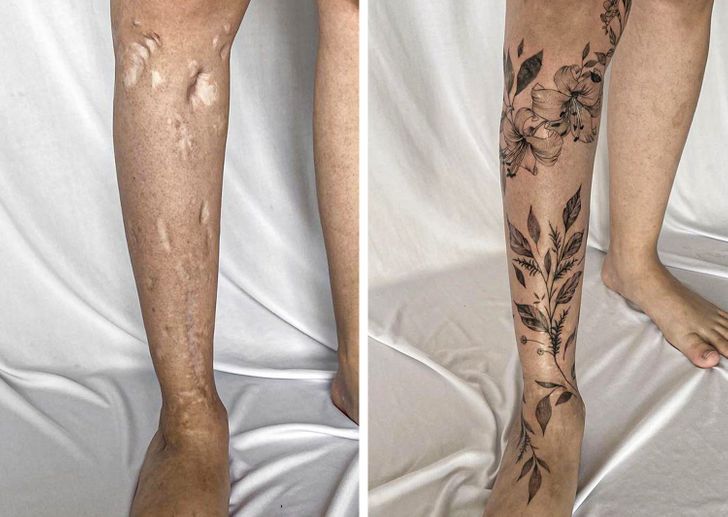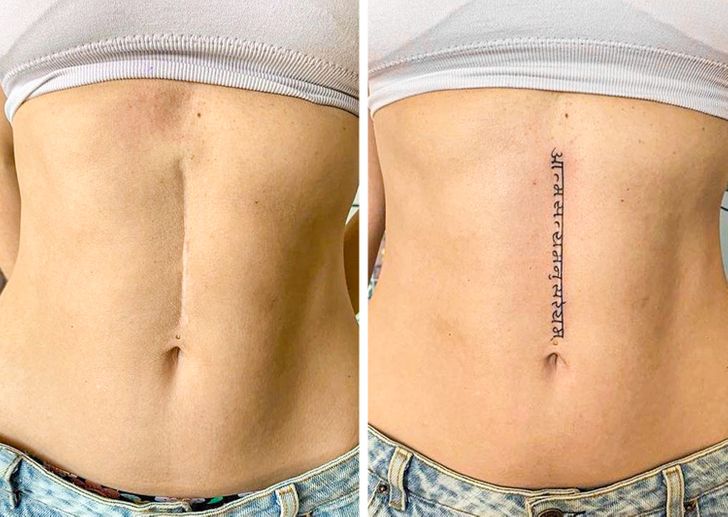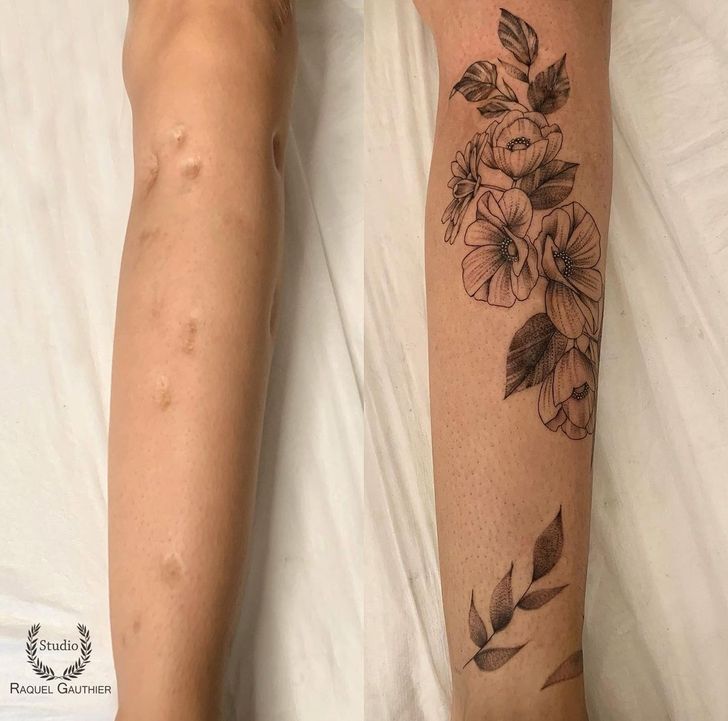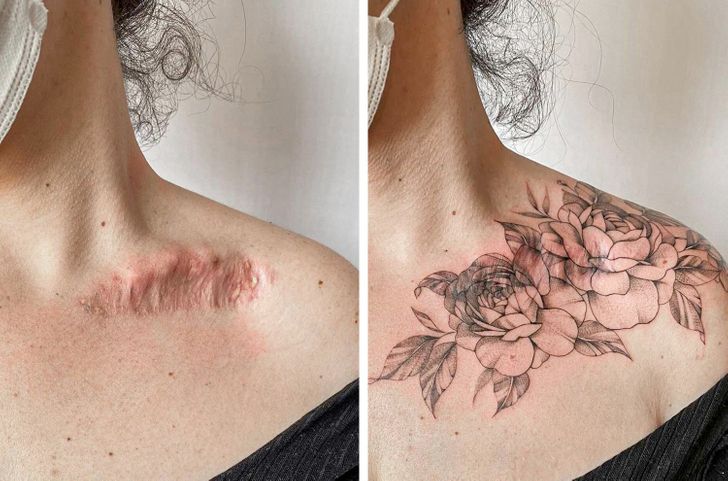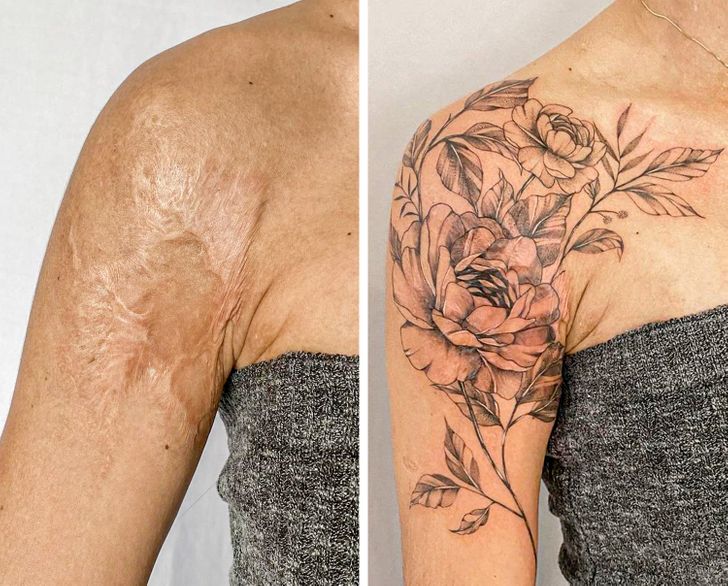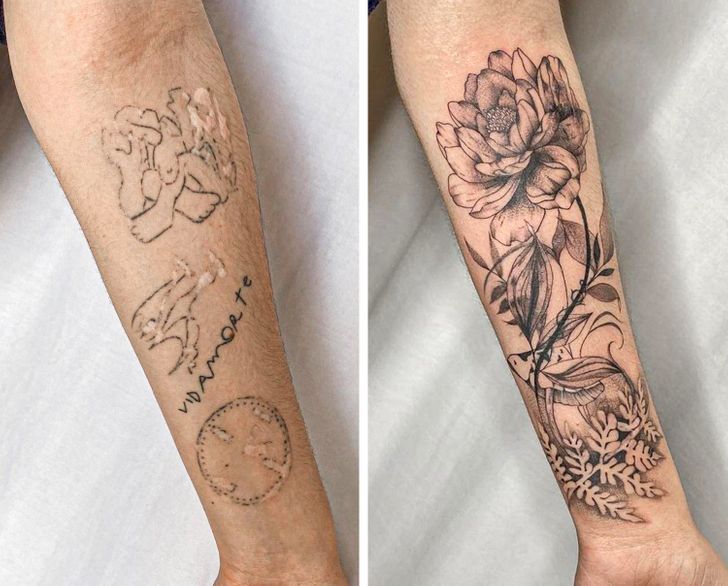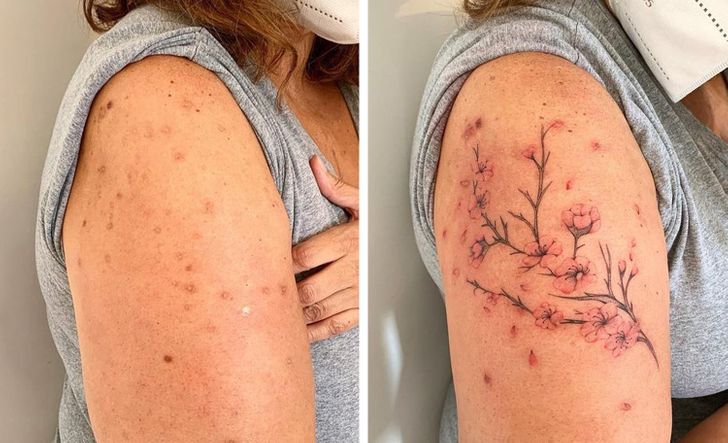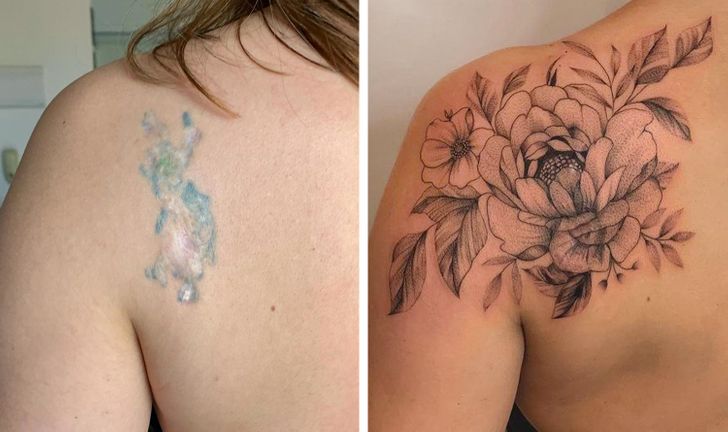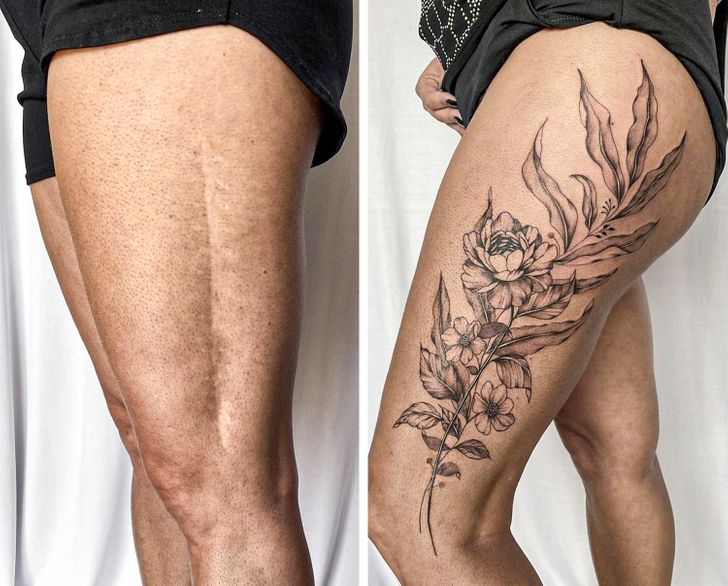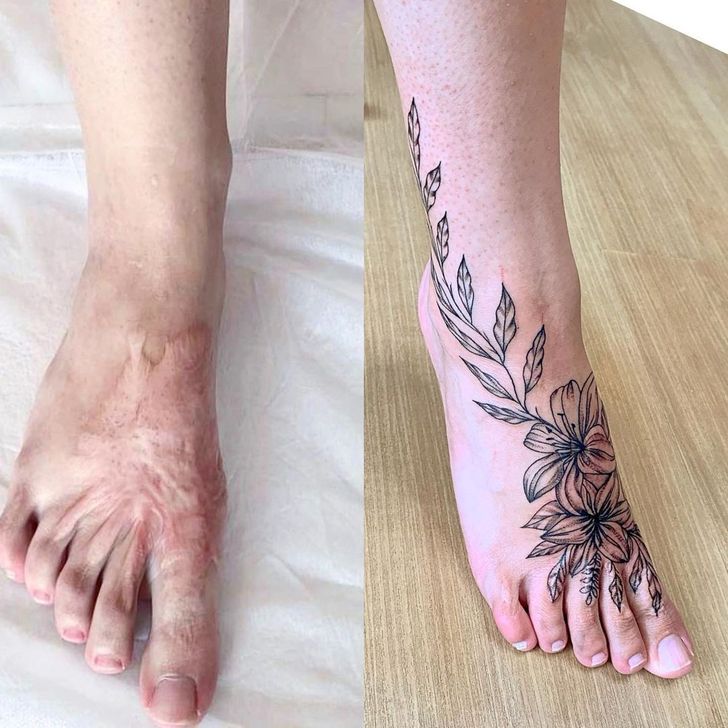 How do you perceive these extraordinary changes? We eagerly invite you to share your invaluable thoughts and impressions in the comments section below!