This is for all those comic lovers out there. Artist Andres Colmenares shares some wholesome and cute comics on Instagram to distract us from our daily troubles and stress. This Colombian artist features cute animals, and everyday situations, which reminds us of what's really important around us.
Winning over the hearts of 1.4 million followers, Andreas works under the alias wawawiwacomics on Instagram. There is so much more of this artist's work, so don't forget to check out his other comics on Instagram once you've gone through these.
#1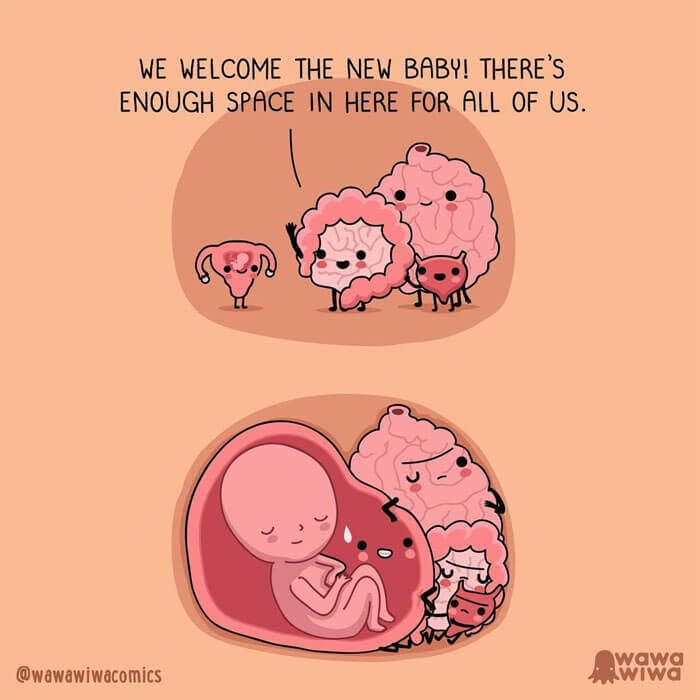 The last project that Andreas worked on was a book named When Sharks Attack with Kindness, published by Andrews McMeel Publishing. Characters from his comics, "Shark, Avi, Guy and a big cast of marine creatures being good friends and supportive with each other, talking about stuff that people go through, but with an aquatic setting," are featured in the aforesaid book. With many different characters in the comics, and new ones constantly added, there are several recurring characters as well, which readers become more invested in. although the artist tries to have a few characters come back more often, he says that, "this is not so easy for me since my ideas are all over the place. Right now the ones I've used the most are Shark and Avi (the shark and his tie friend) and a human I like to call Guy, he's basically a version of myself but better looking."
#2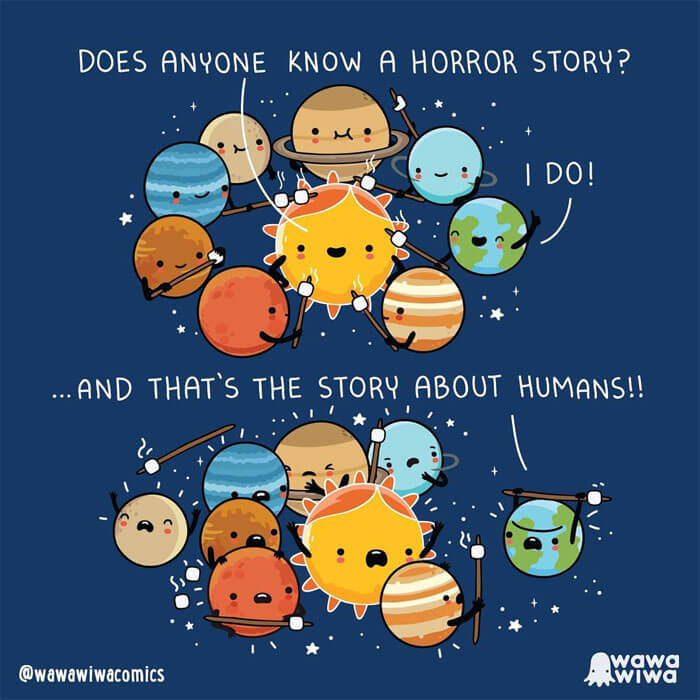 While artists get inspiration from various sources, the pandemic has also given people things to reflect on, and Andres is no exception. However, he tries to avoid negative topics in the world at the moment or the issues we currently deal with. His focus is on more important things, and he goes on to explain: "I try to focus more on scenes that people might experience and relate to, but I leave it more open, so they can find different meanings to it. Other times I just do silly comics, since my main goal is to post content that works as a break from all the bad news and negativity you see around."
You've probably noticed by now that most of these comics have minimal to no text. Therefore, it all depends on the artist and what he draws the ideas from. So go ahead and tell us what these are telling you, we want to know your interpretations. Don't forget to like the comics that you love.
The artist provides us content on 2 different Instagram accounts. The account with 1.4 million followers has comics in English, whereas the other account, wawawiwadesign, includes the comics in Spanish. However, Andreas states that these accounts are different, and this difference is not intentional. He goes on to explain: "Sometimes I post in both feeds at the same time, other times I believe a comic might not work if I translate it and other days I just forget to post on one of them. I have profiles on Facebook, Twitter, Instagram, and Reddit. Each with a Spanish and an English version, I tend to forget to post on each one of them when I have a new comic."
#3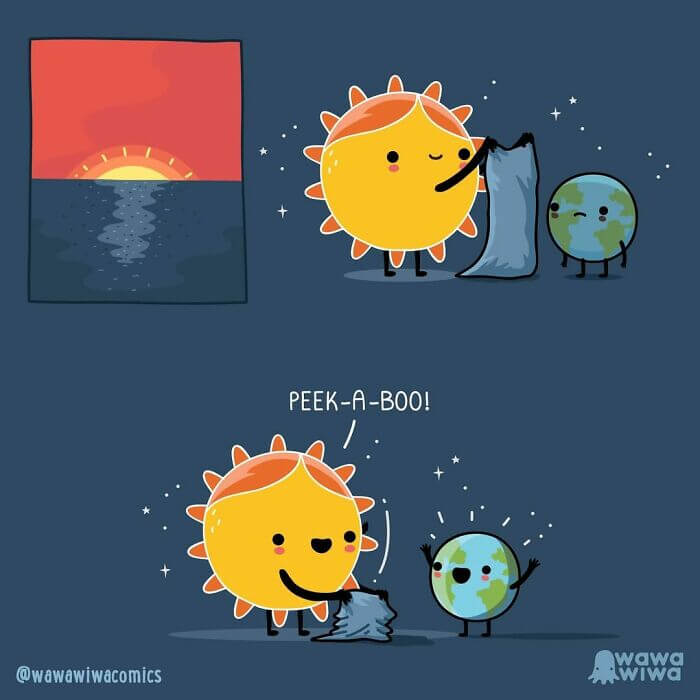 #4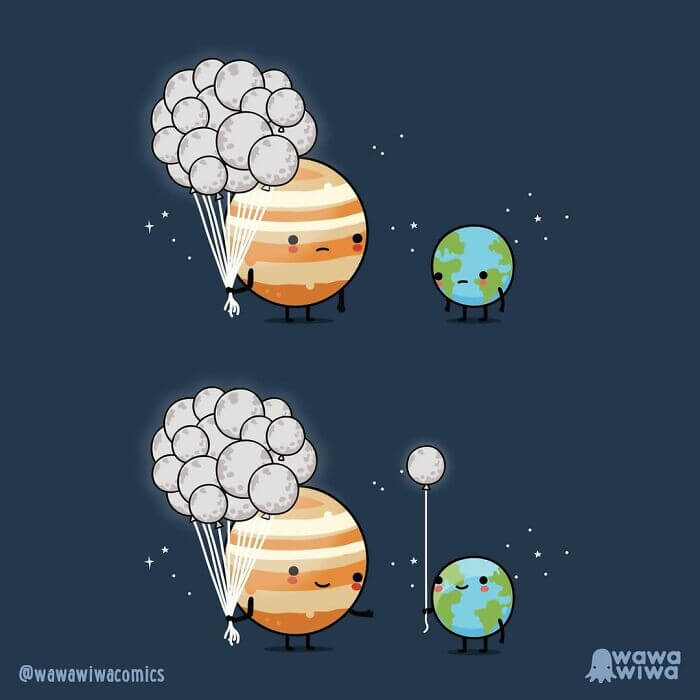 #5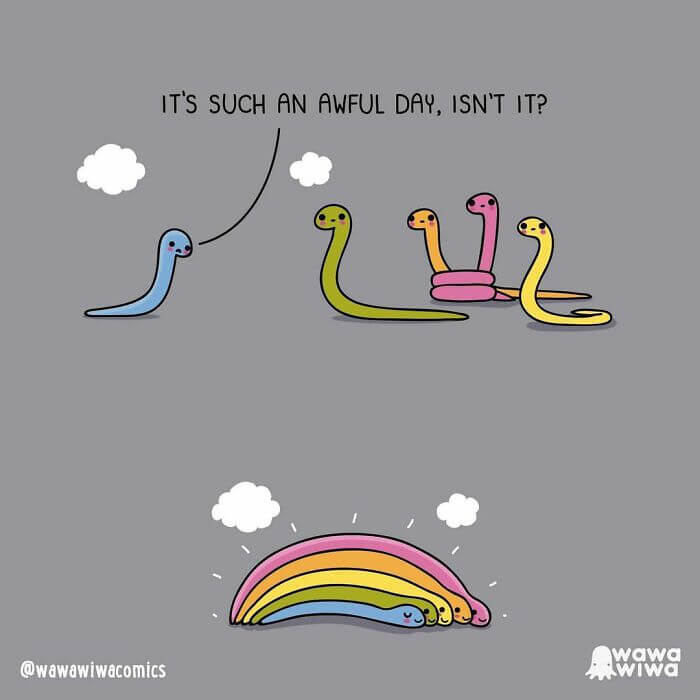 #6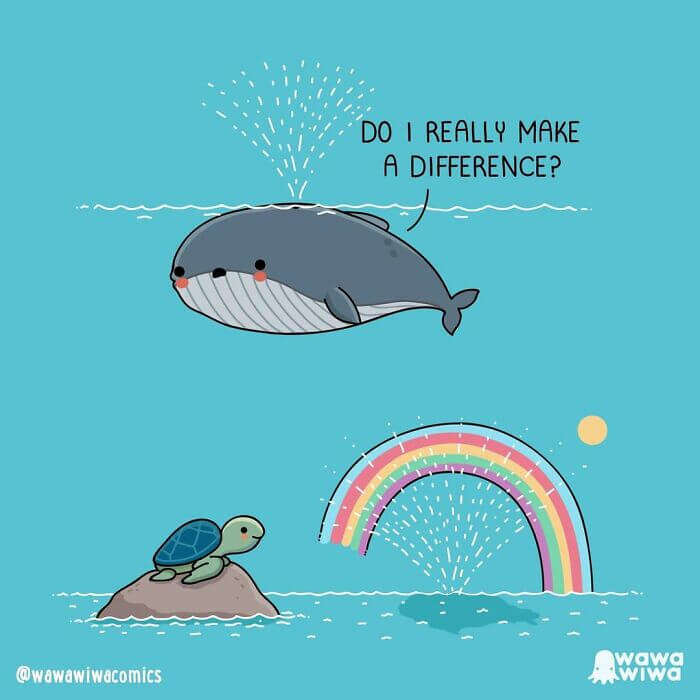 #7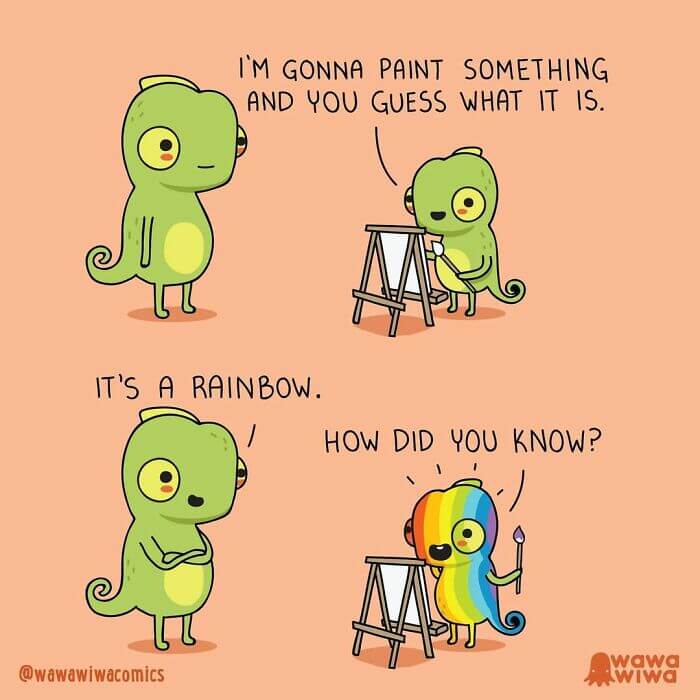 #8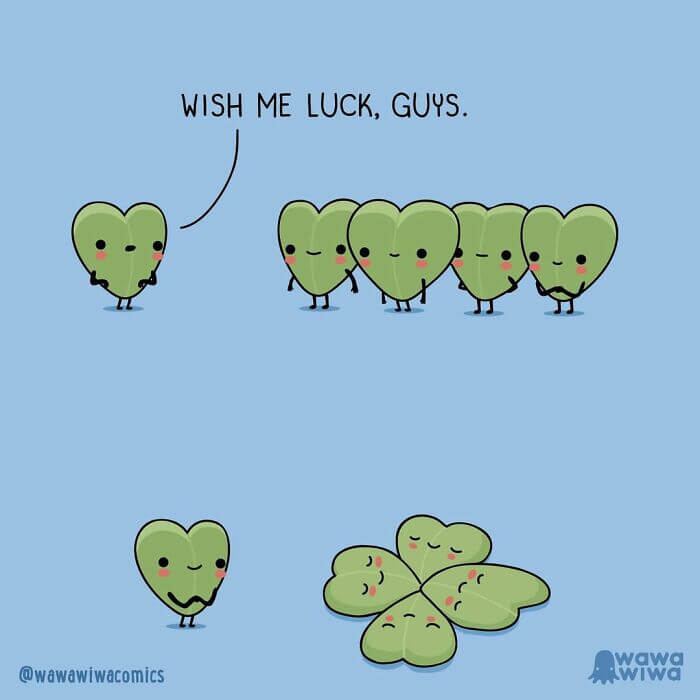 #9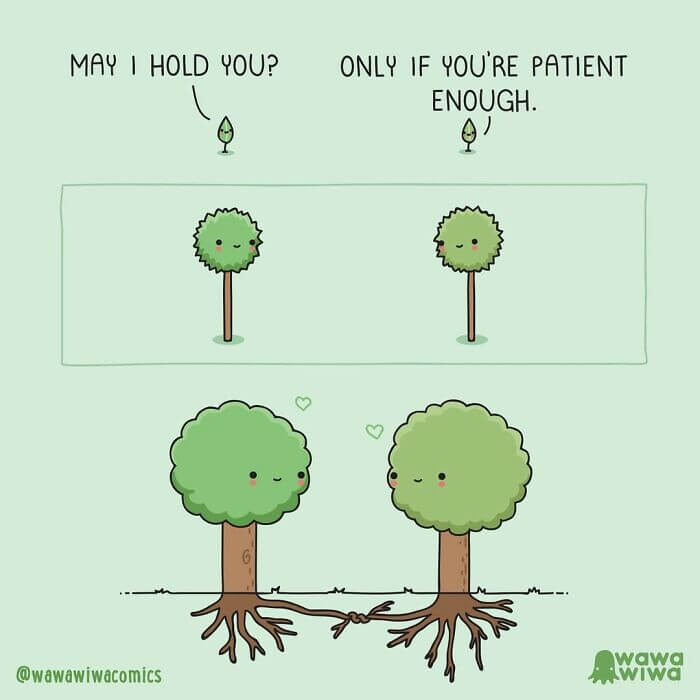 #10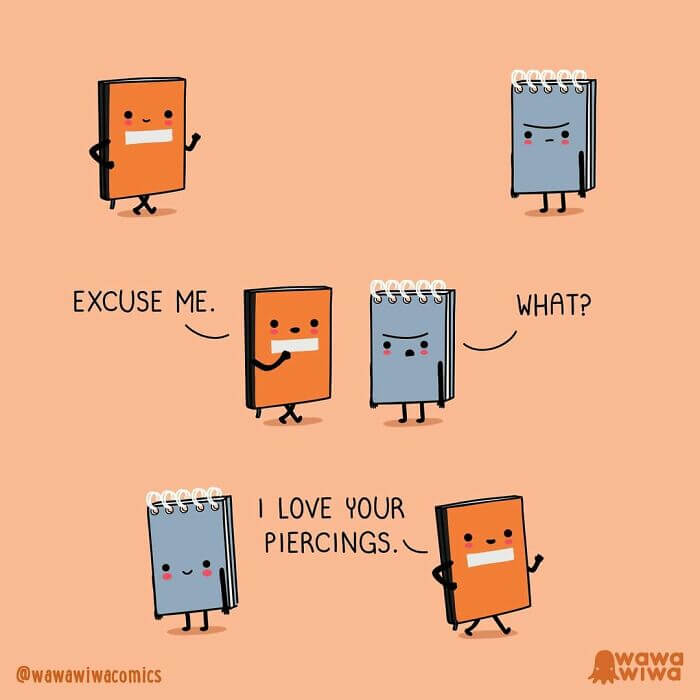 #11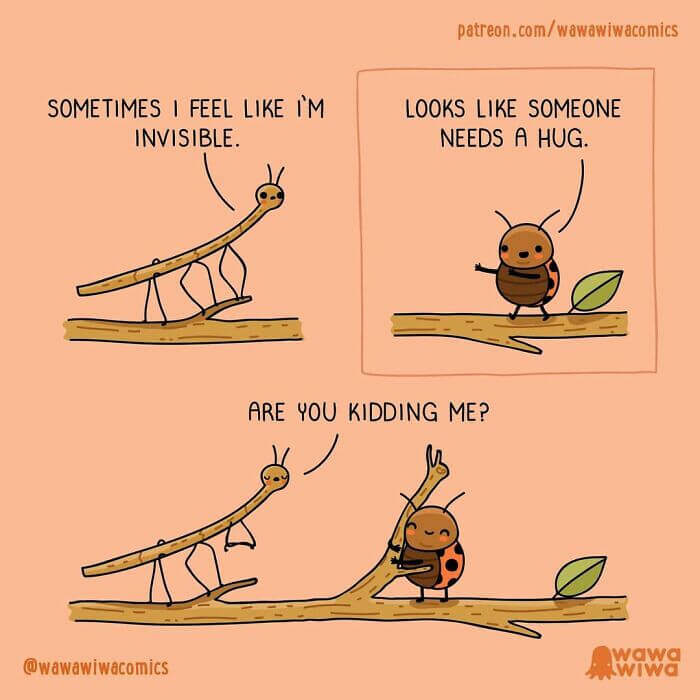 #12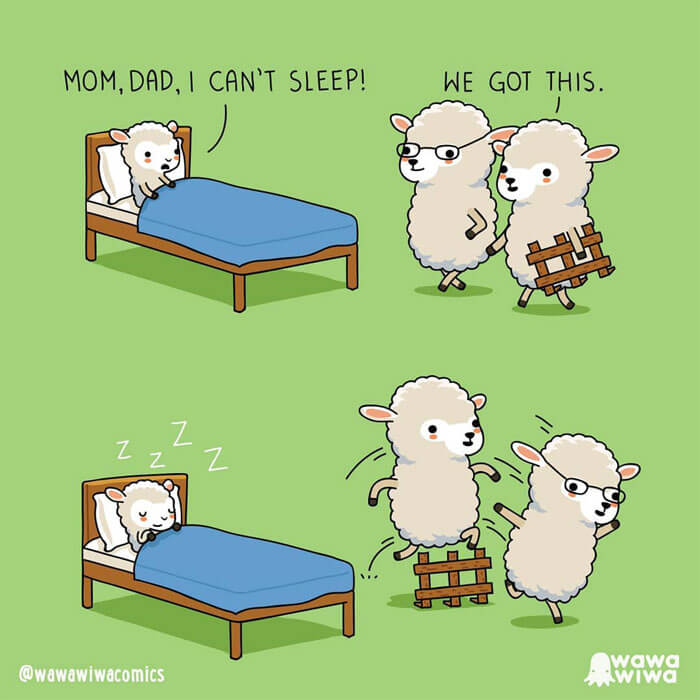 #13
#14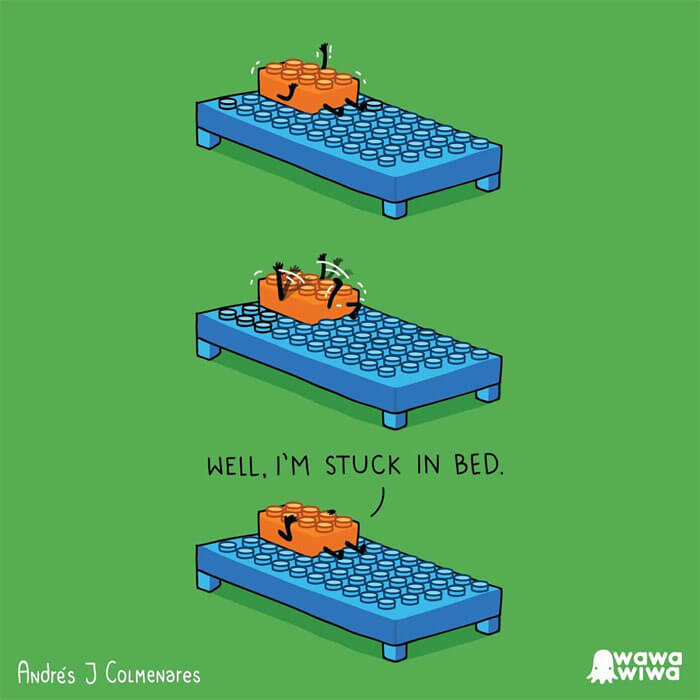 #15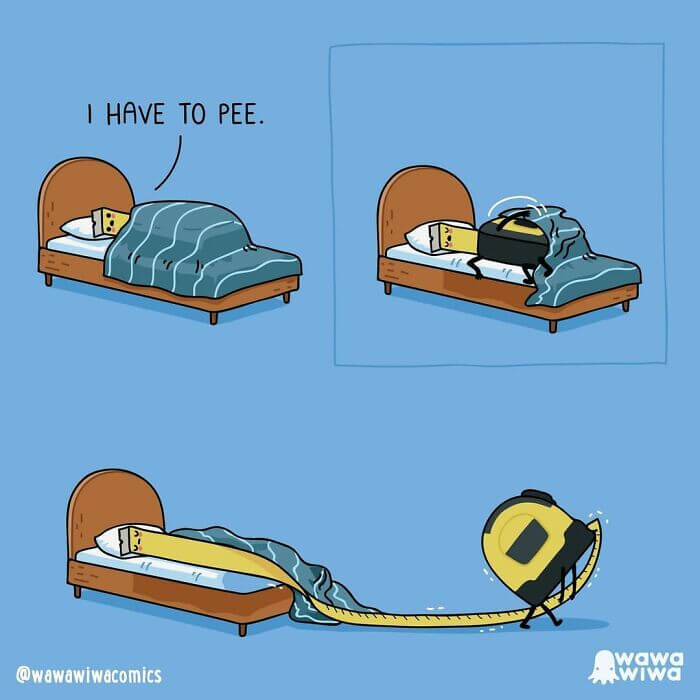 #16
#17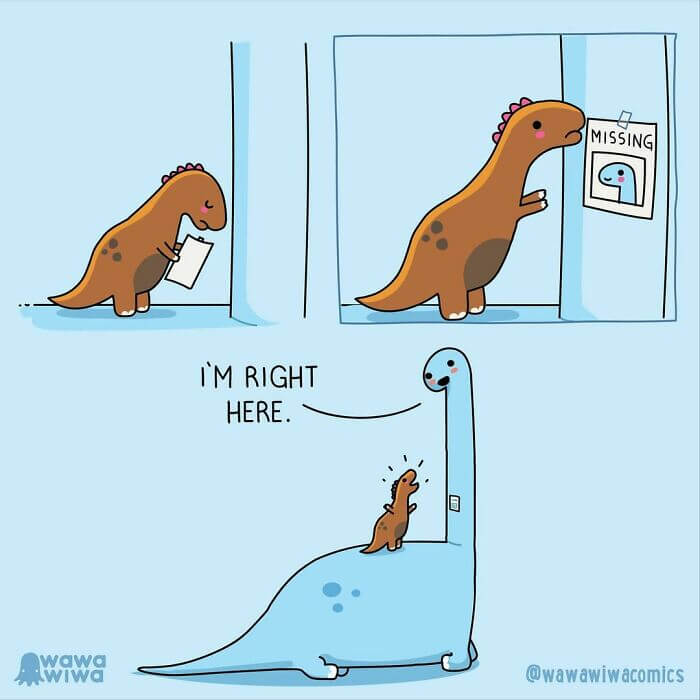 #18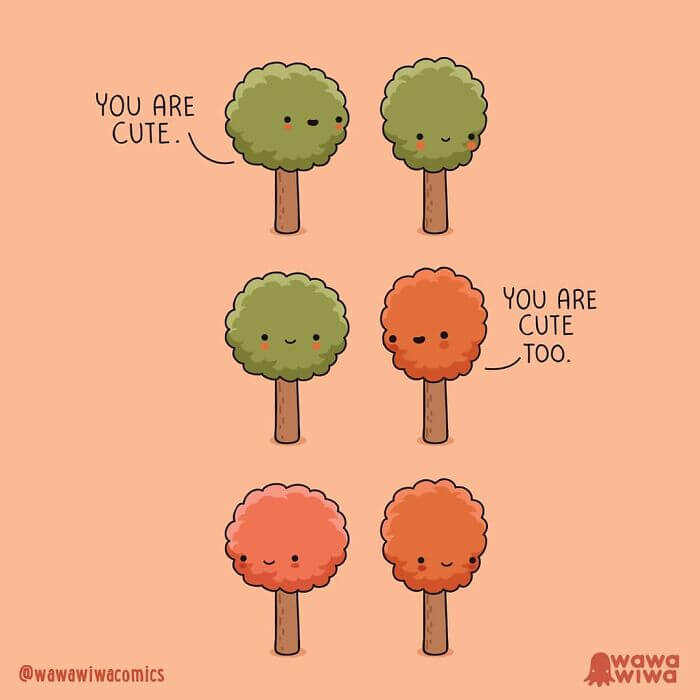 #19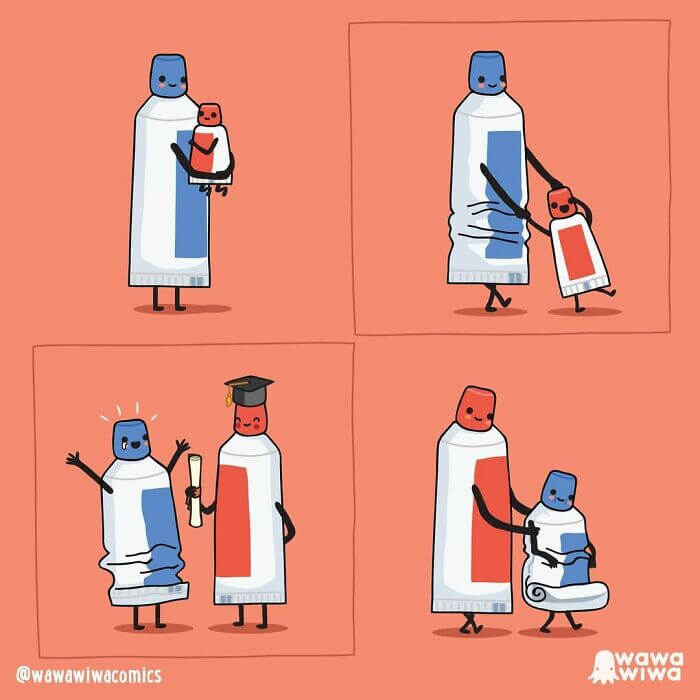 #20