Sharing the world with animals is one of life's greatest pleasures. May it be with our own pets, or animals from the wild. Even though animals like cats and dogs have been domesticated, and have become our best friends over the years, it can be tremendously dangerous if we have close contact with other animals in the wild.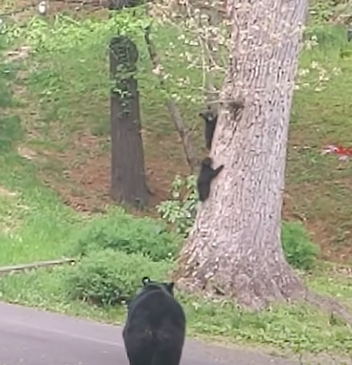 This being said, the story we are about to share with you while being incredibly cute, what it teaches us is that we can be friends with animals in the wild too. Patrick Conley is an ordinary guy from Asheville, North Carolina, who is frequently visited by a bear named Simone. These visits started back in 2017 when the bear first wandered into Patrick's yard, and since then, every once in a while, she pays him a visit.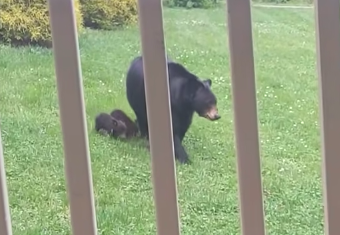 Simone's last visit was a bit different. She brought along her first litter of bear cubs to introduce them to her new human friend. Patrick was amazed and awed at the sight before him, the beautiful family of three, where the mama bear proudly led her children to the porch. They left after a while, leaving an awed Patrick behind.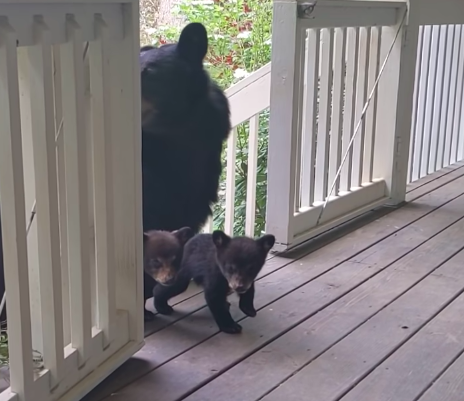 The most incredible part of this encounter is that Patrick was able to get this whole encounter on tape. Patrick has his own YouTube channel on which he shared his encounters with bears, including those of Simone's siblings Maurice and Solange, and even her mother, Maïté.
Enjoy the video which was captured by Patrick. And yes, we know you envy Patrick because we know that we definitely envy him.