This pair of animals were rescued in different circumstances, and when they found themselves in a sanctuary they had a very special connection that has led them to establish the best and unexpected friendship.
Simon was only six months old when his leg had to be amputated after being trapped between some vines. The calf was rescued and cared for by Wildlife Friends Foundation Thailand (WFFT), who were in charge of fitting a prosthesis and taking it to their sanctuary, where they struck up an unexpected and beautiful friendship.
When the calf arrived at the sanctuary, it was not ready to interact with the other rescued cows, so to give it time to recover and grow a little more, it settled in a large enclosure.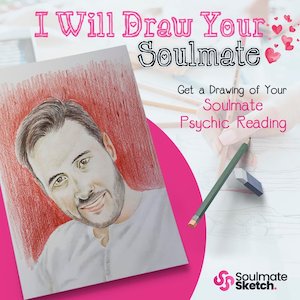 For his part, Leonardo is an African spurred tortoise (Centrochelys sulcata), who lost his home after being locked up in a zoo in Bangkok and was also rescued by WFFT.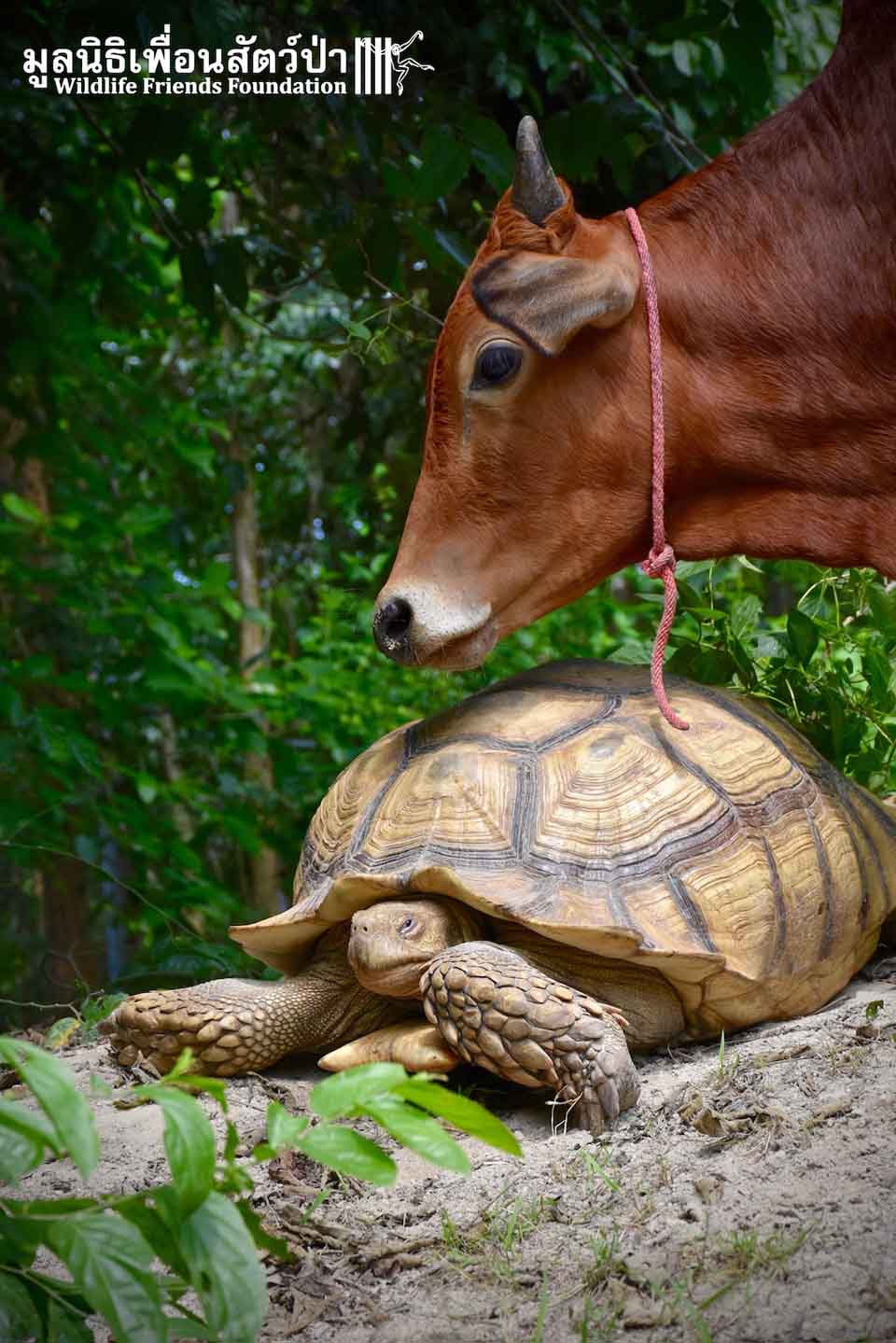 One day, Leonardo was minding his own business when he noticed the new resident.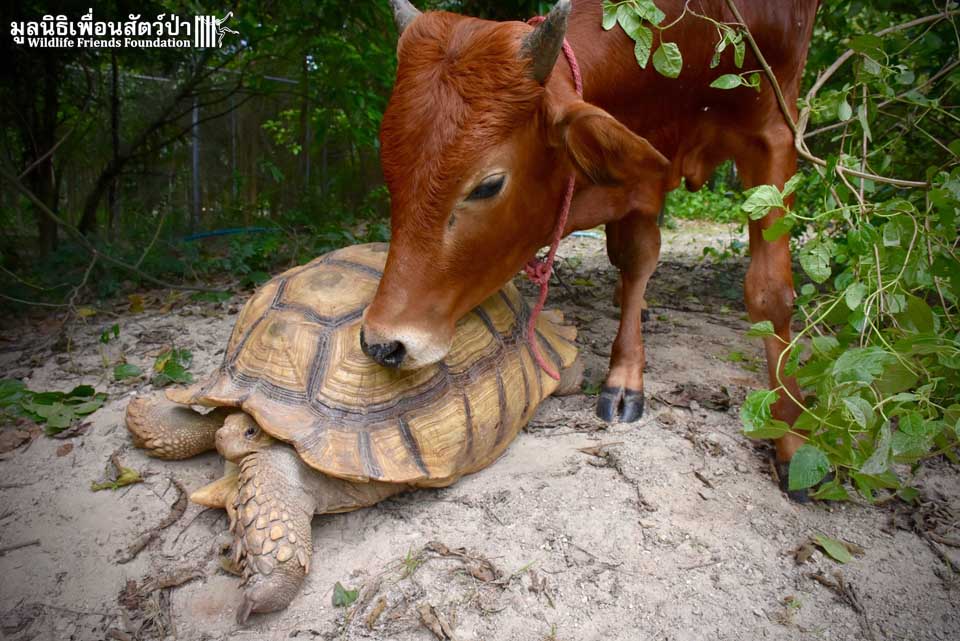 It was the calf with its prosthetic leg, who suddenly arrived and improved its comfortable life in the sanctuary.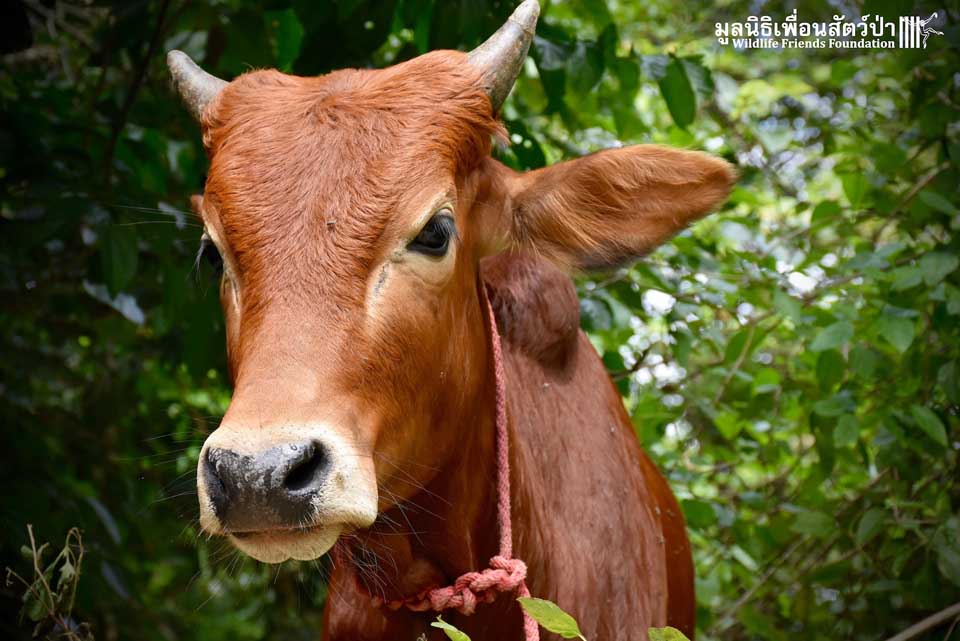 Without a doubt, the meeting was very special, Simón saw Leonardo and the connection was immediate. They developed a beautiful friendship that amazed all of their rescuers.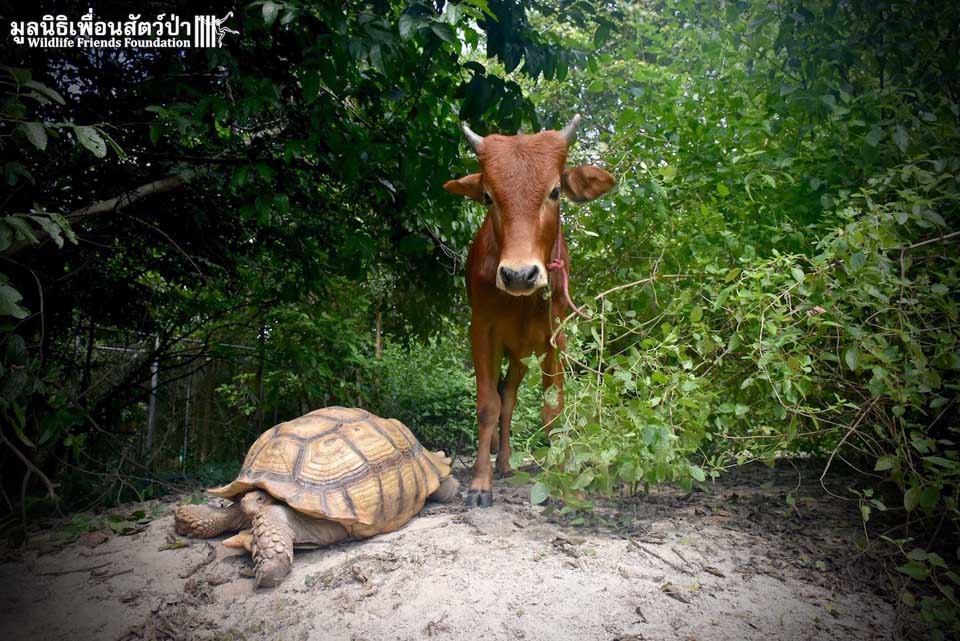 WFFT claimed on its website that Simon and Leonardo have been seen eating, resting, and walking through the sanctuary together.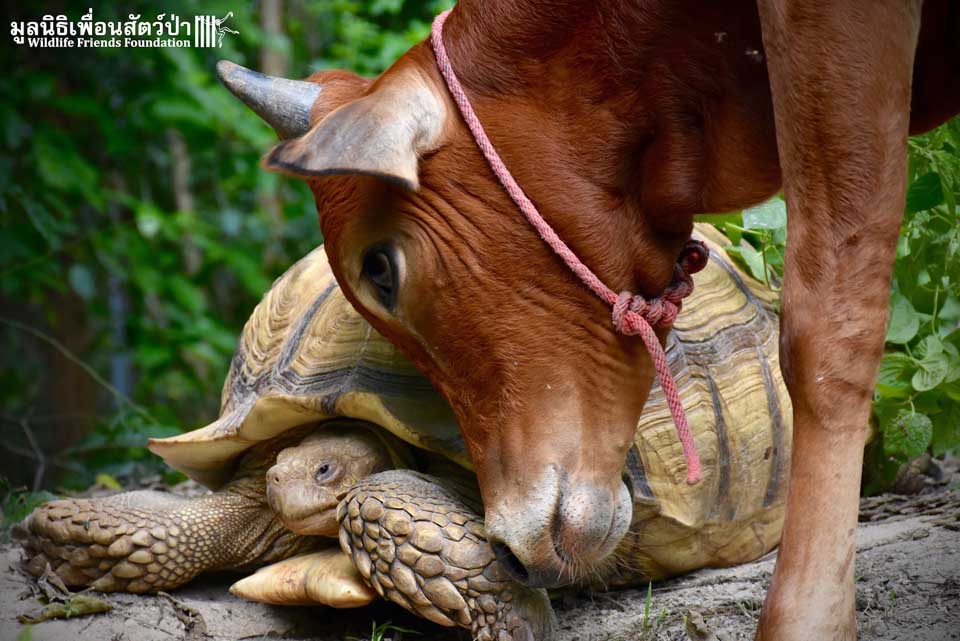 The story of this pair of unexpected friends has moved many people by showing that friendship is not based on appearances.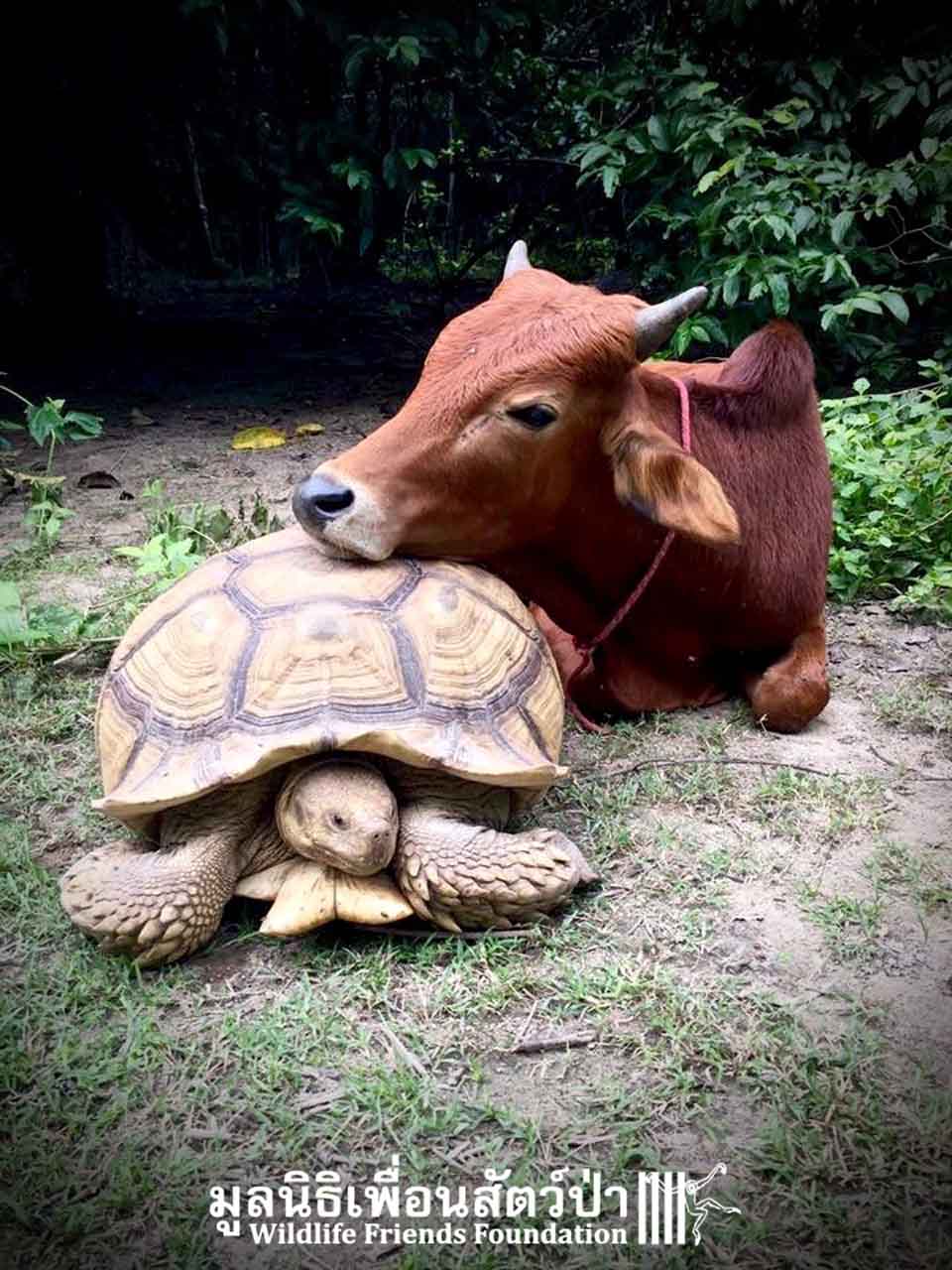 WFFT said:
"We hope this unusual friendship continues to flourish."
There is no doubt that Leonardo and Simon teach us what true friendship is all about.