When an unexpected visitor walks into a wedding, it's usually an old flame, an eccentric relative, or someone looking for free drinks. However, in this particular case, it was something quite different!
Marilia and Matheus Pieroni were just about to kick off their wedding ceremony in a tent in Sao Paulo when a stray dog wandered in, seeking shelter from the pouring rain outside. The furry intruder was gently escorted out as the couple made their way down the aisle to exchange their vows. However, to everyone's surprise, the canine made a comeback and decided to take a nap right in the midst of the ceremony. And guess where the dog thought was the perfect spot for a snooze? On the bride's veil!
In contrast to how some brides might react, Marilia embraced the unexpected moment and considered the dog an honorary guest. "It was a delightful surprise for me because I adore animals," Marilia shared with The Dodo.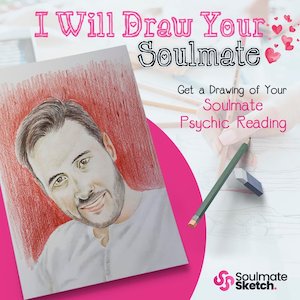 As the night drew to a close, the couple searched for the dog, hoping to provide him a forever home, but the pup was nowhere to be found. Thus began a city-wide quest to locate the fortunate canine!
#1. Meet Marilia and Matheus Pieroni, the newlyweds from Sao Paulo, Brazil!
#2. Due to an unexpected rainstorm on their wedding day, the ceremony was held in a tent.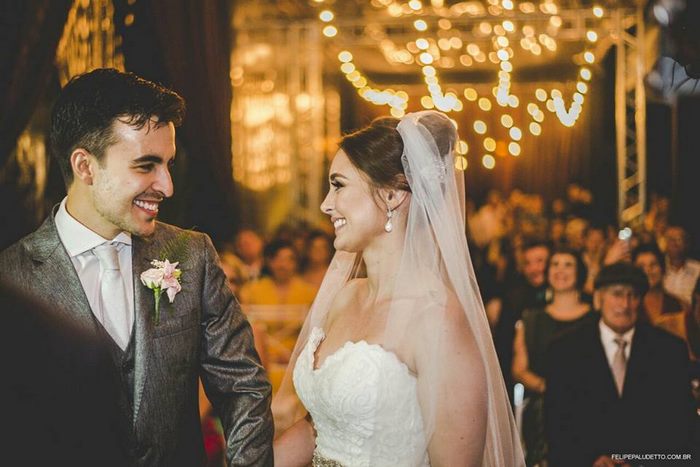 #3. Just as they were about to exchange vows, an unforeseen incident occurred.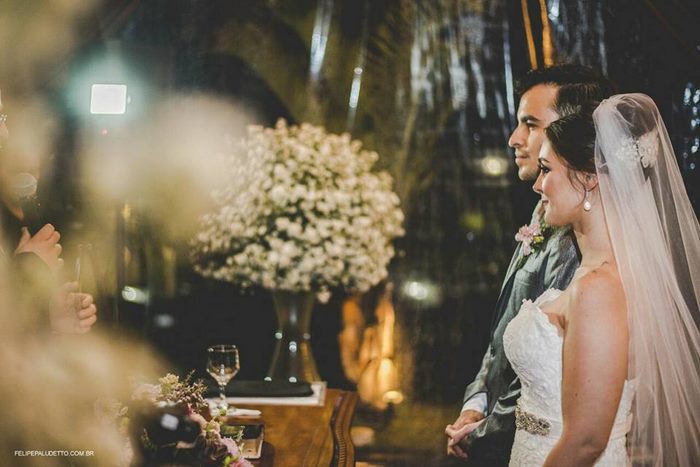 #4. A dog wandered in and decided to rest on the bride's veil!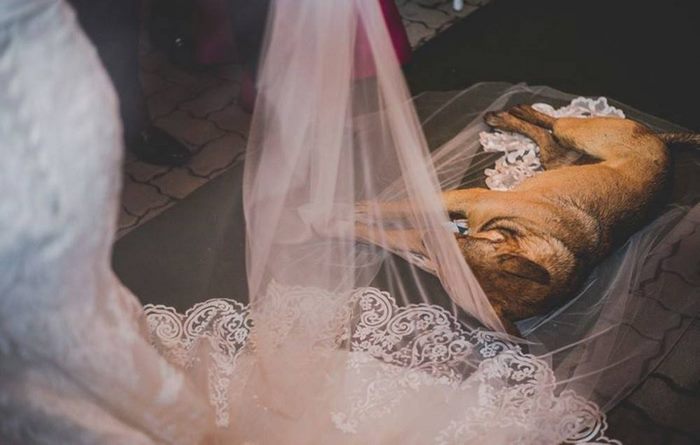 #5. Unlike many brides, Marilia was genuinely thrilled by this!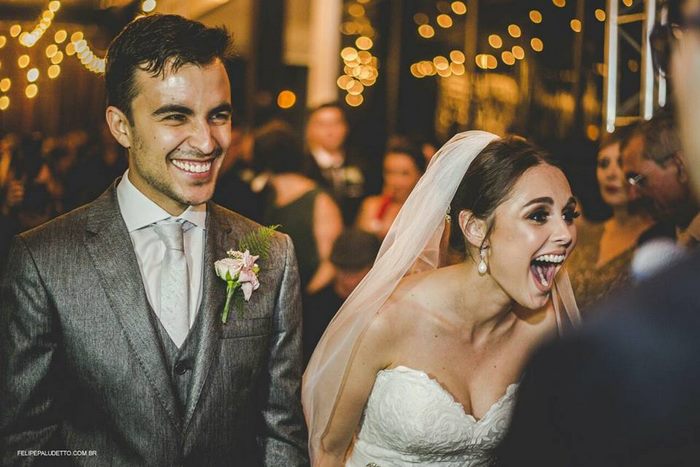 #6. The uninvited guest was graciously allowed to stay.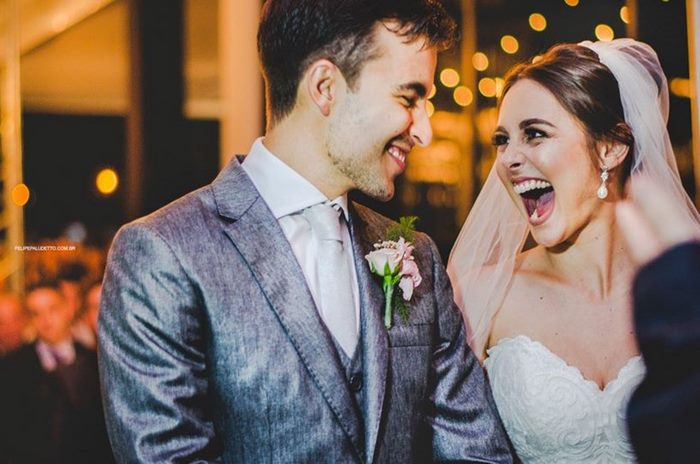 #7. At the end of the celebration, the couple sought to bring the pup into their home, but he was nowhere to be seen.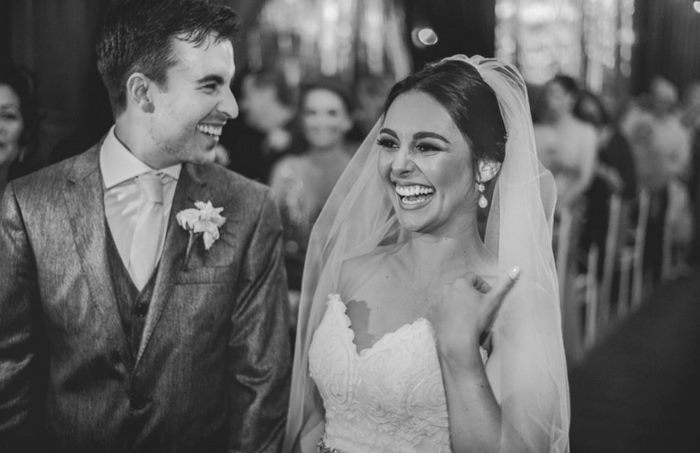 #8. Thus began a thorough search throughout the city. After more than a week of scouring, they received some heartwarming news.
#9. They found their surprise guest and joyfully reunited with him.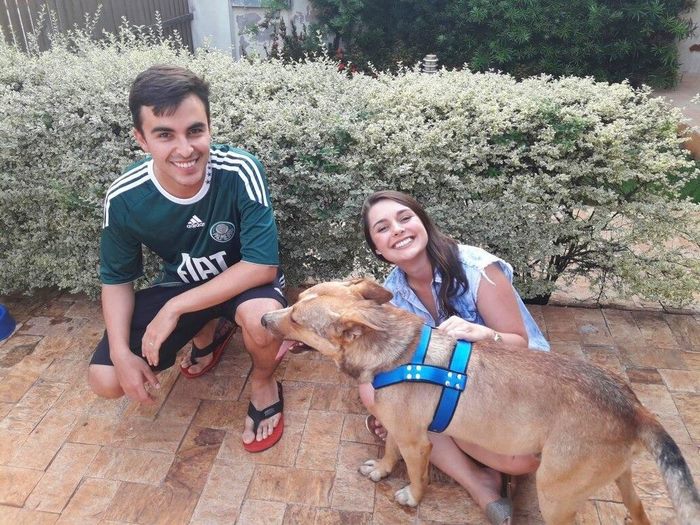 #10. They christened him Snoop, and now they're a happy family.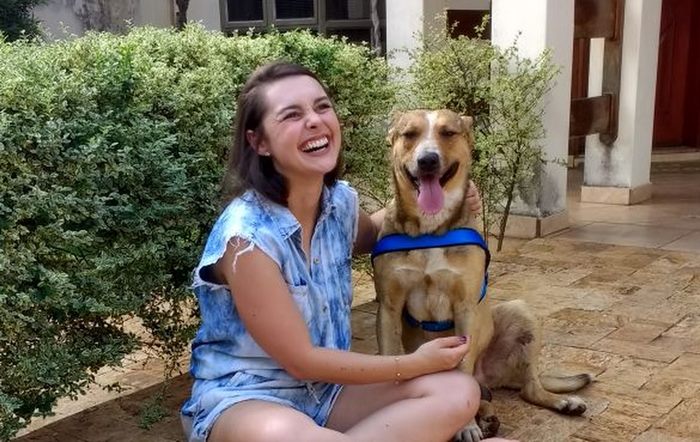 #11. "…I gave him a good bath," Marilia recounted to The Dodo. "He's very content and had a great night's sleep on the first night."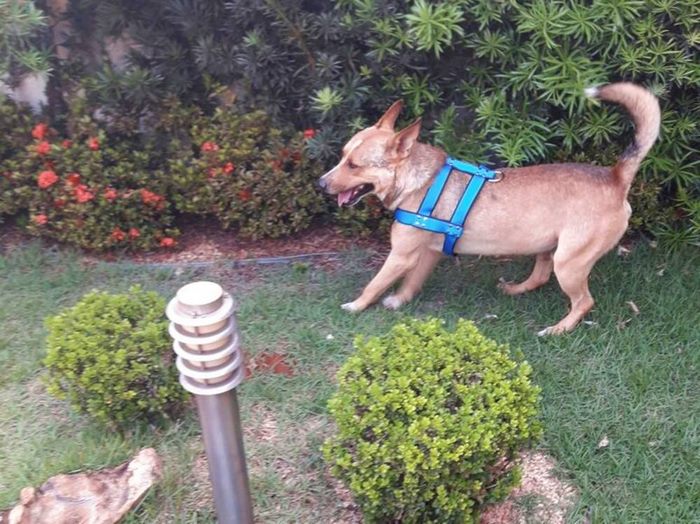 #12. "We're all overjoyed."