Some dogs don't get along with mail carriers, but for Moose, a year-and-a-half golden retriever, they don't. He has a very special affection for a new postman in the neighborhood and since he met him he has waited for him to receive hugs.
It all started when a new mailman was assigned a delivery route that includes Moose's house in Grand Rapids, Michigan (United States).
The dog who sensed the new truck approaching his house ran out and sat waiting in the driveway, hoping to make a new friend.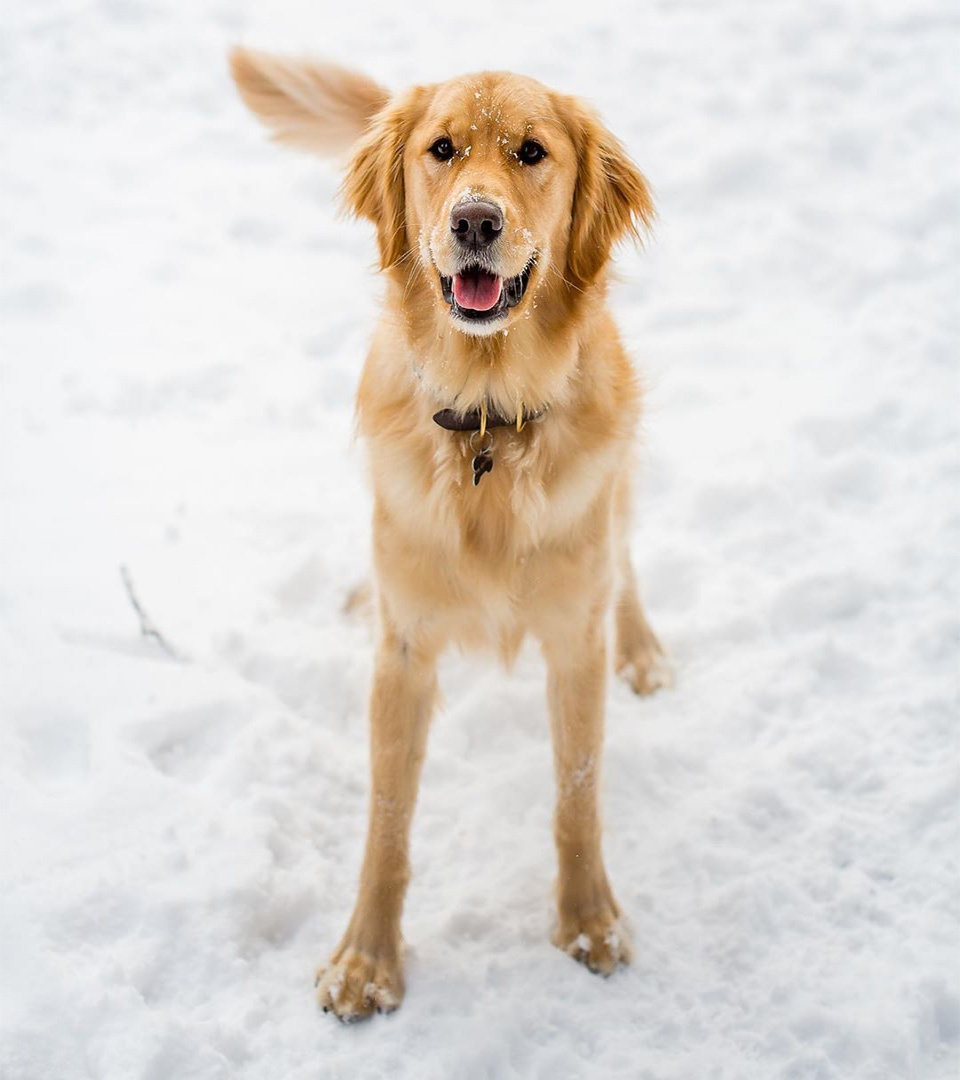 Moose felt a friendly vibe from the postman, so he jumped on him and expressed all the love he had to give him.
The dog was not wrong to follow his instincts, as the postman responded with many hugs and friendly caresses.
View this post on Instagram
Without a doubt, Moose wanted to hug his postman and offer him affection, clearly, the feeling was mutual as if they were connected to each other.
Meghan Gruszynski, Moose's mom, told:
"It was adorable. I loved how much he loved our son and how much Moose liked greeting him."
View this post on Instagram
Now every time the postman arrives, Moose is waiting to greet him, this event has become a tradition for both of them.
Being greeted amicably by a wagging queue is sure to brighten anyone's day, for the postman this visit must be very moving.
Meghan wanted to get to know the postman more and found that her dog had died shortly before she met Moose, and that he played an important role in helping him get over his loss.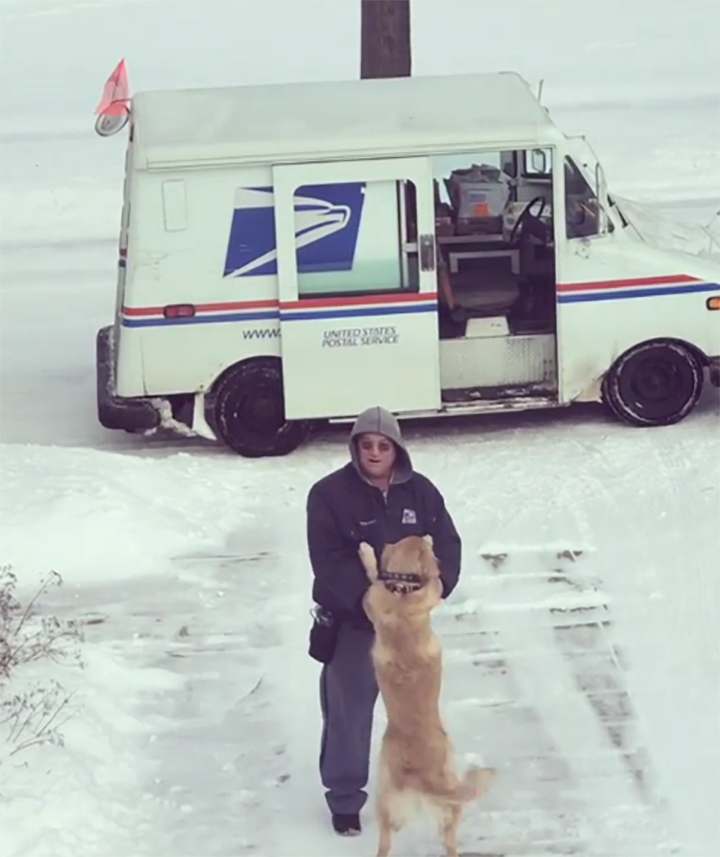 Meghan said:
"I have come to find out that our postman's dog recently passed away. She loves how much love Moose gives her every time she goes out on her route."
Now the postman, whose job it is to make the deliveries, receives something special every time he arrives at Moose's house, it's like a packet of encouragement and motivation.
Meghan said:
"May it continue for many, many years! He's our postman until he retires, so it should be fun to see his love. "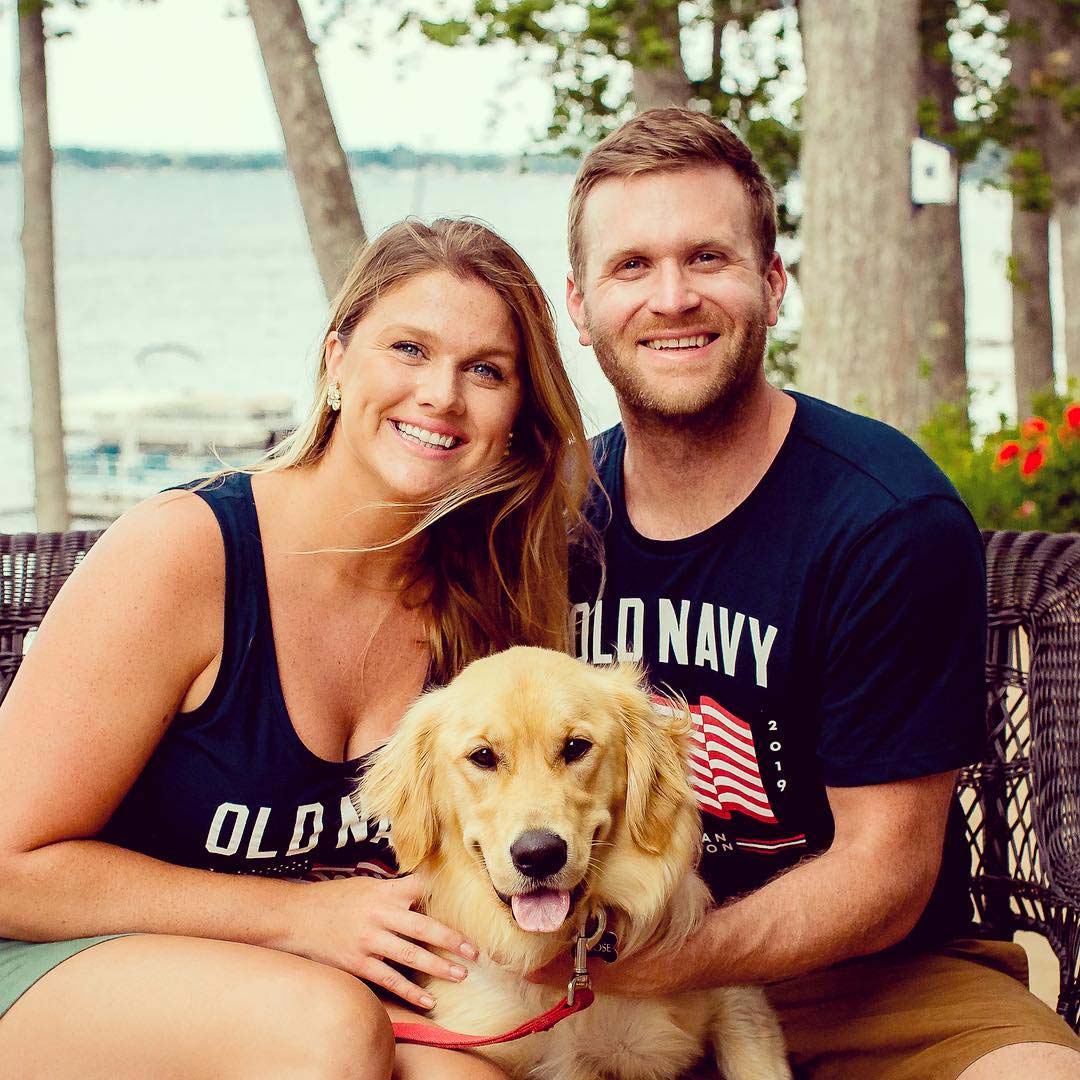 This moving story shows us once again that dogs can sense things that we do not see and also provide us with what we need; love and understanding.