Animals always surprise us, thrilling us with their ability to empathize with things that we consider human. This blind elephant managed to be captivated by the sounds of the piano and shows us the connection that animals have with what we know as art and culture. The 57-year-old British concert pianist Paul Barton from Yorkshire gives us an example of this.
Barton moved to an elephant sanctuary with his piano, where he began playing classical music for a 62-year-old blind elephant named 'Lam Duam'.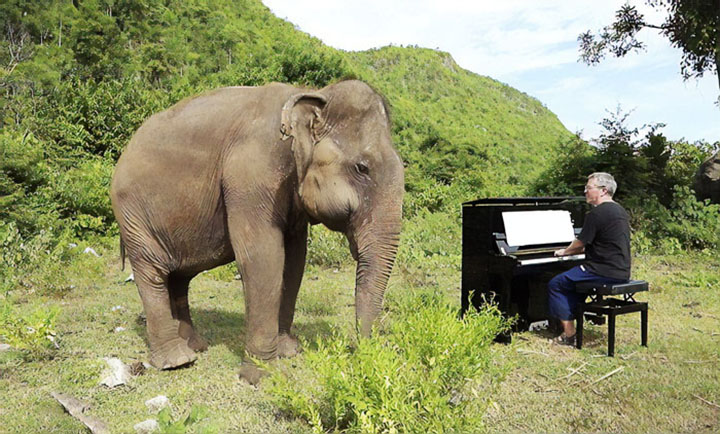 The response he got was so human. Lam Duam began to sway, turning to dance to the music. Paul Barton tells about Lam Duam's life in a video. She has been blind for most of her life, and spends her days at ElephantsWorld, an animal protection organization in Wang Dong, Thailand.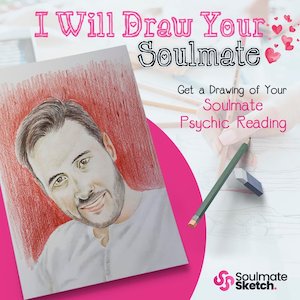 After that introduction, Barton begins his Lam Duam concert by playing some soothing classical music by Frederic Chopin, Johann Sebastian Bach, Franz Schubert, and Erik Satie.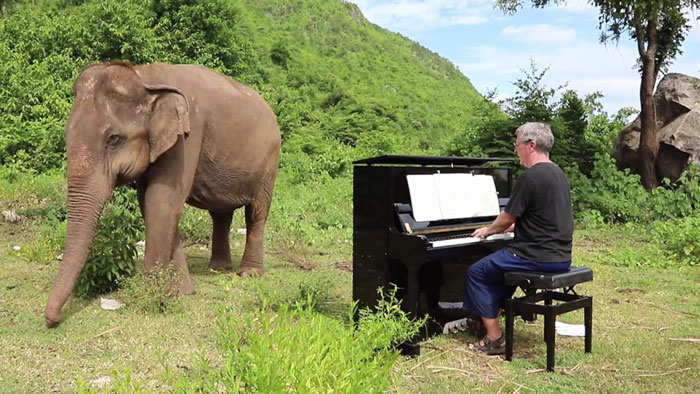 What makes this moment so incredible is seeing how this pianist shares his talents with this blind elephant, who undoubtedly enjoys all this aural sensation and the beauty of the piano.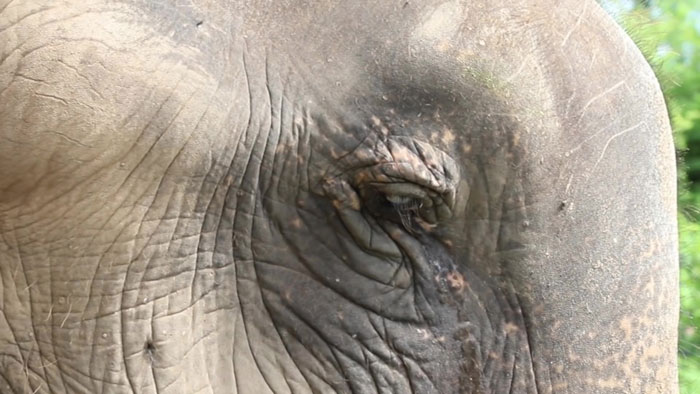 This idea came to Barton while making a video for his channel on the River Kwai Bridge, while there he heard about the sanctuary of old, injured, and disabled elephants.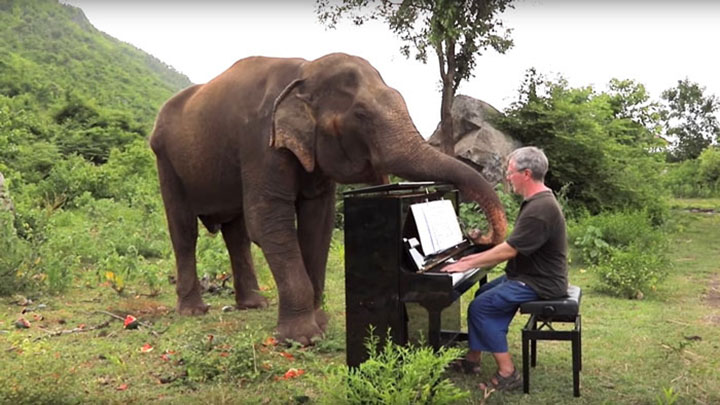 Since he loves these giants, he went there and asked if it was possible to bring his piano to the venue and play for them.
Barton not only offered his concerts to Lam Daum, many other elephants enjoyed these melodies, some even sang accompanying the pianist, who also played the 'Saiyok', a traditional Thai flute. In an interview he gave to coconuts Bangkok, Barton spoke about elephants' reaction to music. Hearing the sounds they begin to move.
Some go up to the piano to play it with their horns, while others put their horns in their mouths and listen attentively. Lam Duan, for his part, begins to rock.