In Tanzania's Serengeti National Park, researchers discovered a lioness who appeared to have adopted a newborn leopard. The researchers were baffled by this unusual case of inter-species fostering, which was characterized as "bizarre" in the journal Ecosphere. From an evolutionary standpoint, caring for another animal's young makes little sense.
Taking care of the young, gathering food for them, and keeping them safe will require a significant amount of time and energy, and is frequently done to promote one's own genes. These scenarios in which an animal cares for non-biological descendants of the same kind are not uncommon, but "these activities help directly boost the reproductive success of the person who does this," according to the study's authors. for example, Female cheetahs adopt orphaned male cubs, who establish broad coalitions with the mother's own youngsters once they reach adulthood.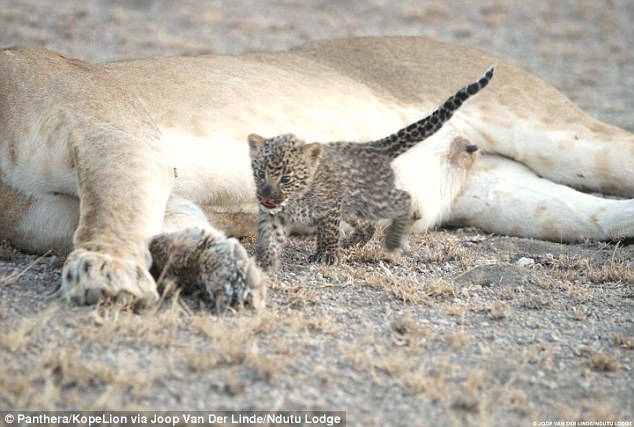 While interspecies adoption is extremely rare, adopting an offspring from a competitive animal practically never occurs.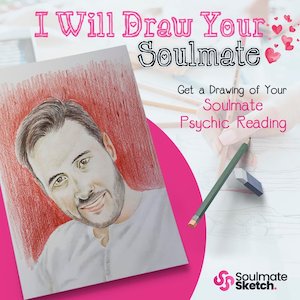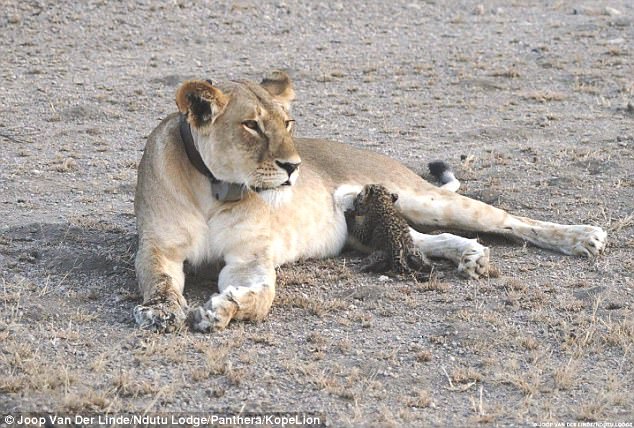 The lioness guards the cub as if it were her own, keeping it close to her. The lioness' cubs are presumed dead because they haven't been seen in a long time. Although lions are known to feed one other's pups, adults and cubs of other large cat species have been known to kill. This is most likely a one-time occurrence.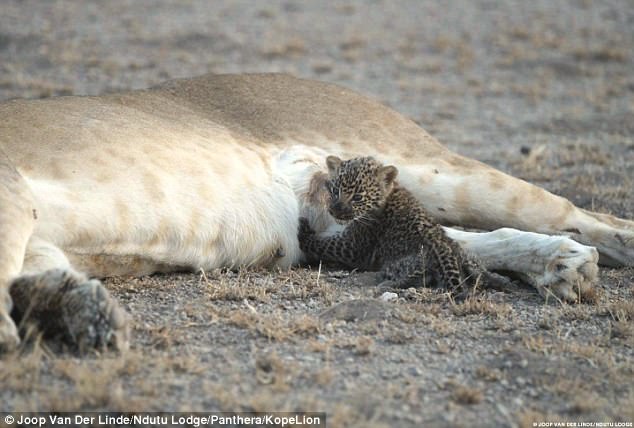 Experts believe that the optimum outcome would be for the leopard to return to his mother, as he is uncertain how the lioness pride will react to the newcomer.
"It is likely that she came into contact with this leopard cub before her parental hormones ceased functioning," says Sarah Durant of the London Zoological Society.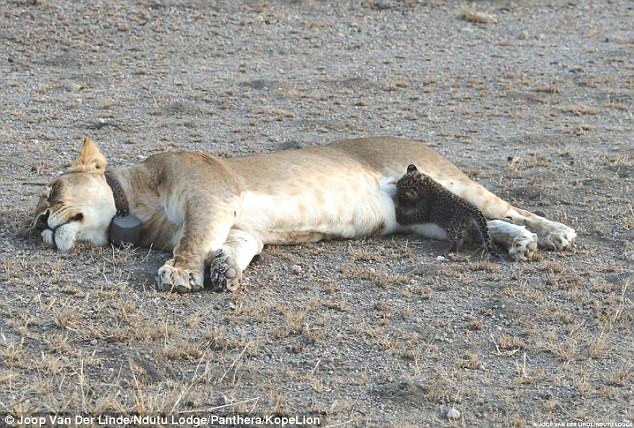 Nobody knows for certain whether the lioness will permanently accept the newborn leopard. We can only hope that this Lioness will look after the newborn leopard till it matures.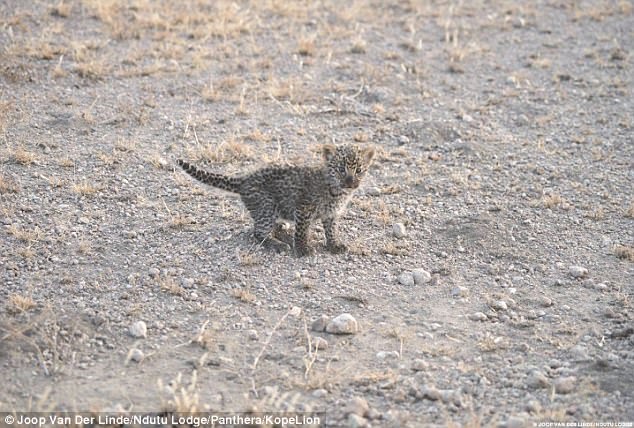 It is said to be a one-of-a-kind situation by Dr. Luke Hunter, the president, and the chief conservation officer, and that it will be fascinating to witness the outcome.