Renowned wildlife photographer Robert E. Fuller, hailing from Yorkshire, UK, has captivated audiences with his awe-inspiring artistic creations. His unique approach involves constructing habitats in his garden to attract various wildlife species, which he closely observes to inspire his paintings and other creative ventures.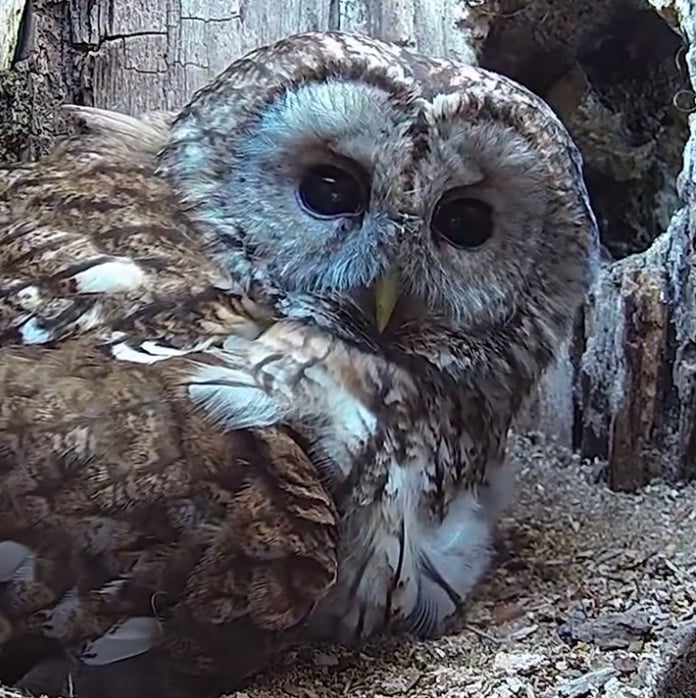 Beyond his artistic endeavors, Fuller also demonstrates a compassionate side by rescuing animals in need, including orphaned or lost owlets, commonly referred to as baby owls. In one of his YouTube videos, Fuller explained how he frequently introduces these vulnerable owlets into tawny owl nests, where the adult birds willingly embrace the young chicks as their own due to their innate protective and nurturing instincts.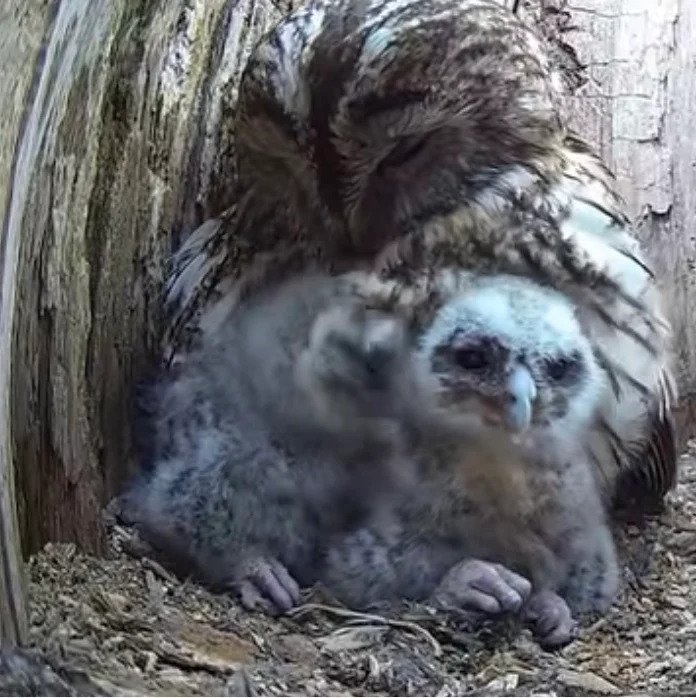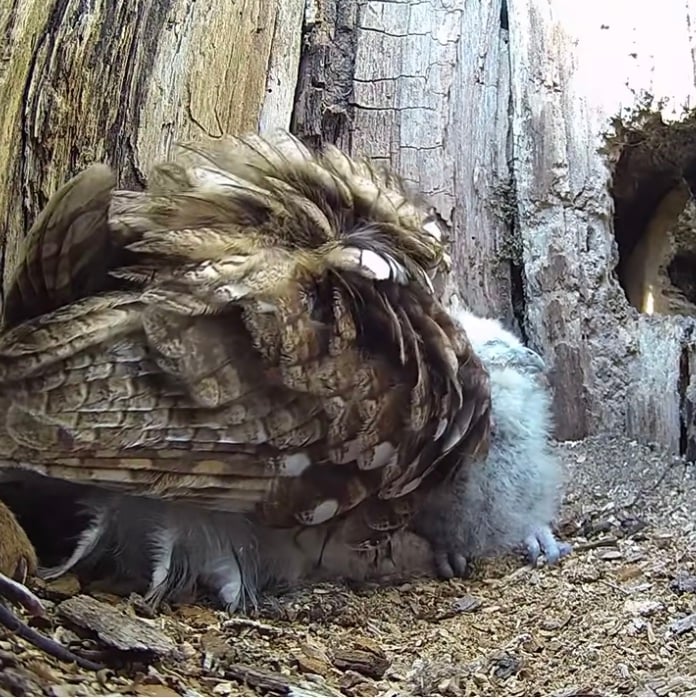 One particularly notable adoptive mother owl in Fuller's care is Luna, who herself was once a rescued owl. Luna found refuge in Fuller's sanctuary back in 2017, where she was raised by owls who treated her as their own. Grateful for the care and protection she received, Luna blossomed into a healthy adult owl with a strong desire to experience motherhood.
For two long years, Luna diligently attempted to hatch her own eggs, only to be met with disappointment. The previous year, she suffered the loss of an entire clutch of eggs, as reported by The Dodo. Despite these challenges, Luna's dreams of becoming a mother were not entirely shattered. Fuller discovered two other owlets who desperately needed a mother's love and care.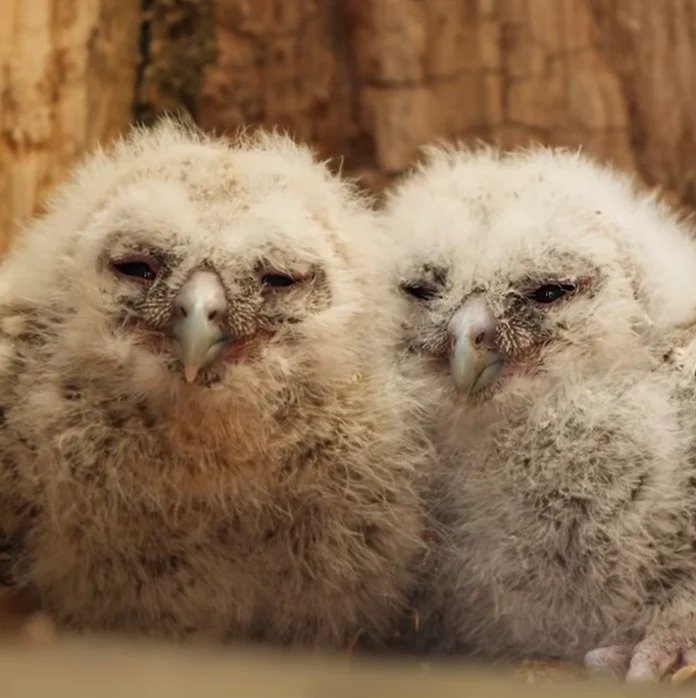 Recognizing the potential for Luna to fulfill her motherly instincts and provide the owlets with a chance at survival, Fuller placed the two young owlets inside Luna's nest, patiently waiting for her return. He hoped that Luna would accept the orphaned owlets as her own and raise them as her cherished offspring.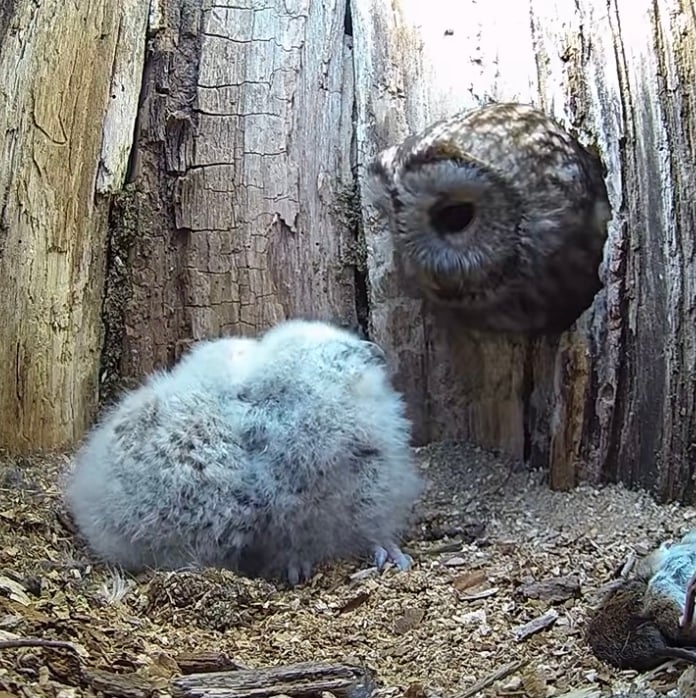 Miraculously, Luna instantaneously embraced the two vulnerable babies as soon as she arrived. After peeking into the nest and spotting the tiny owlets, Luna hastily settled down, positioning the babies beneath her wings, diligently shielding them to ensure their warmth and protection. This behavior, referred to as "brooding," involves the female owl sitting on her young to regulate their body temperature until they develop sufficient feathers to regulate their own internal heat, as described by All About Birds.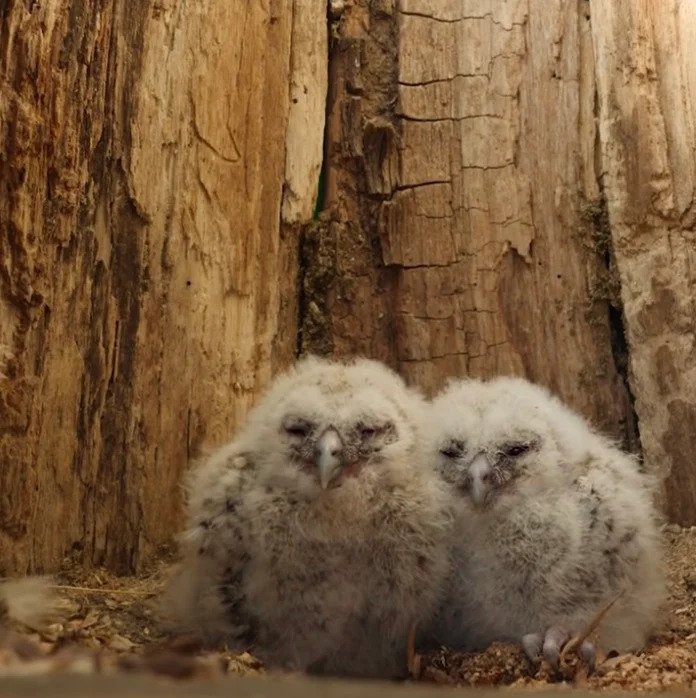 Full of elation, Fuller witnessed the heartwarming sight of the owlets finding a new, loving mother in Luna. He also expressed his joy for Luna herself, as he wrote, "This means that after a long wait, Luna the tawny owl is finally a mum." Luna's partner, Bomber, also warmly welcomed the newfound additions to their family.
In a tender moment captured by Fuller, Bomber's excitement upon discovering the two rescued chicks is evident. However, Luna, displaying a protective instinct, restricts his access to the nest momentarily. She allows him a quick glimpse before gently guiding him away with a firm grasp on his leg, seemingly instructing him to procure food for the little ones.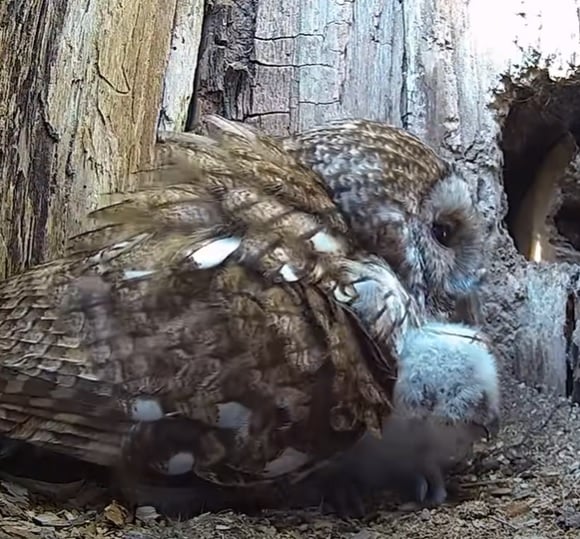 Under the devoted care of their adoptive parents, the baby owlets are thriving, eagerly awaiting the day when they will be independent enough to venture into the world on their own. It is undoubtedly a heartwarming and fulfilling outcome for all involved.
For a firsthand glimpse of Luna's endearing encounter with her newfound babies, be sure to watch the accompanying video. Don't forget to share this heartwarming story with your loved ones, spreading the joy that comes from witnessing the beauty of nature and the resilience of maternal love.
More Info : ROBERT E. FULLER – YOUTUBE