During this pandemic, many of us have found some new hobbies and many interesting things to do. We learned many useful skills like gardening and cooking, and even we've started living a healthy lifestyle, started outdoor sports, and even tapped into our inner creative self and started doing DIY things and painting. We have had to move on to other indoor extra-curricular activities as outdoor activities and travelling is out of the question.
#1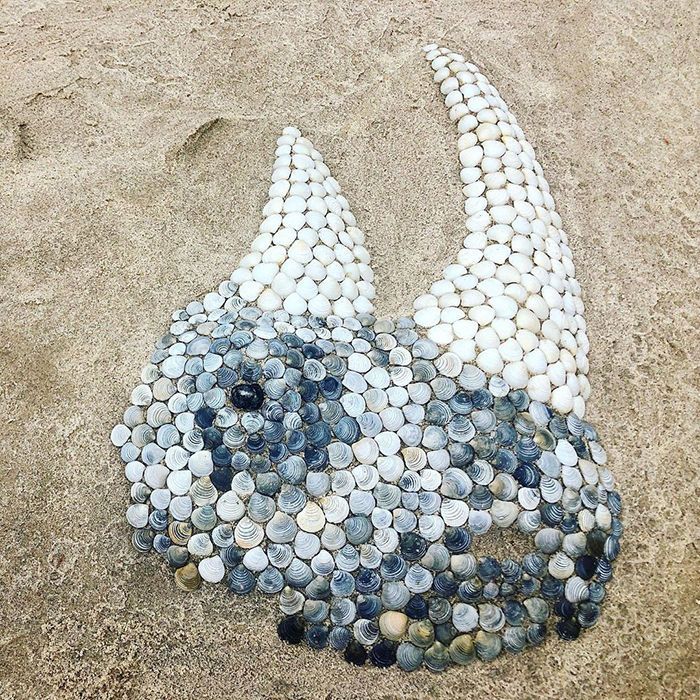 Anna Chan is a jeweller and designer is someone who took the opportunity and made the best of it. This artist, based in New York, visited Robert Moses State Park and spent her days at the beach. What started as sand sculpting to create 12 pieces of art for the 2021 calendar, became an obsession in creating the most amazing, beautiful, the most symmetrical, real-life portraits mosaics of animals.
#2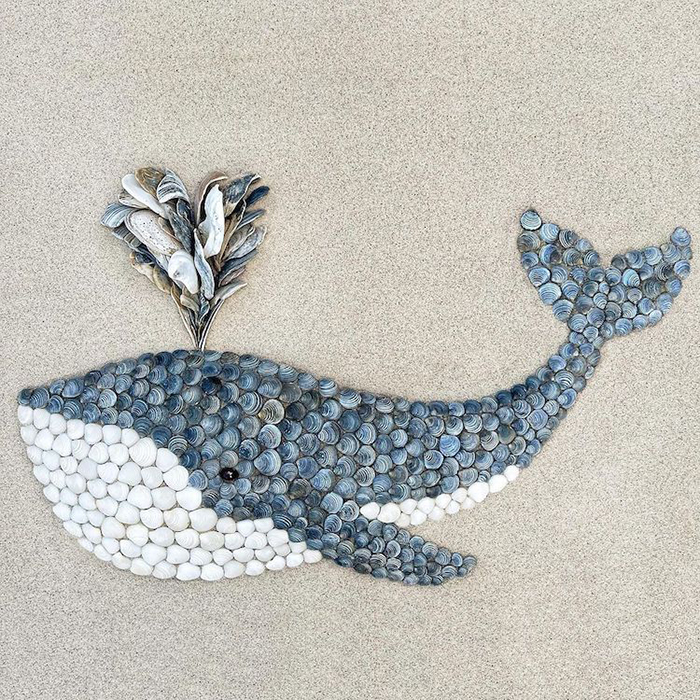 These mosaics are so intricate and detailed, that you may wonder how long it takes to create one. According to the New York-based artist, it takes a minimum of 3 days to a week for a large creation, or even more. She goes on to comment saying, "The mosaic work looks simple once completed, but finding the right shell piece to fit into space can be challenging. When I first started at the beach, I was able to complete them in 5-6 hours from collecting shells to finished sculpture, but my work has since evolved and become more detailed and dimensional, which requires extra care and precision while putting it together." She goes on to say that she has had to move her "workplace" to her home.
#3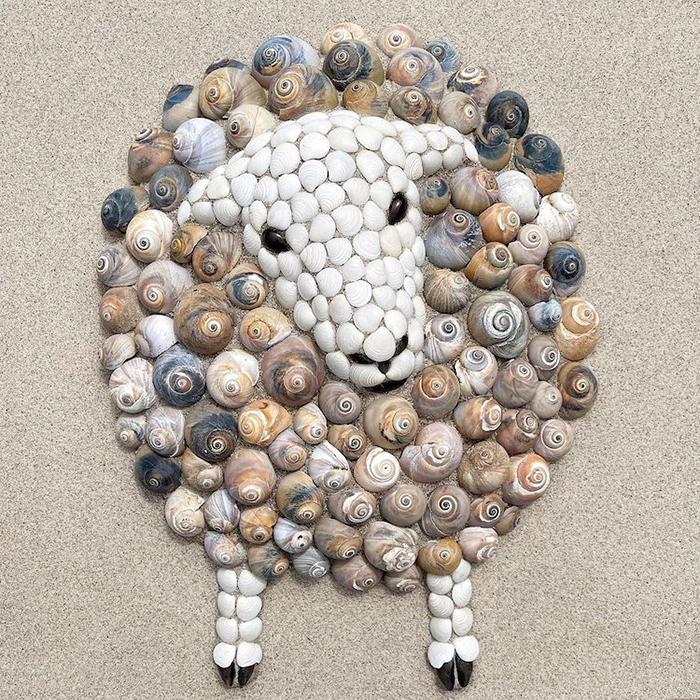 #4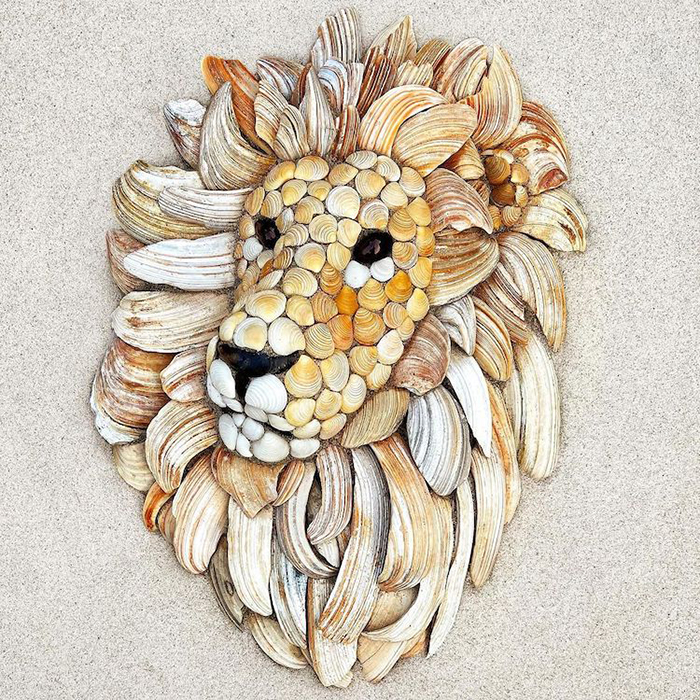 #5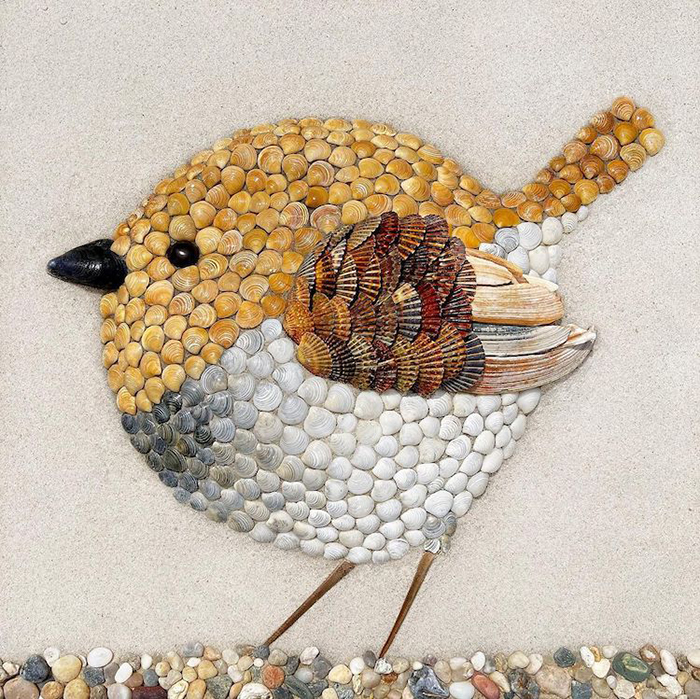 So you might have a question as to what happens to these sculptures once done. The initial sculptures she did were disassembled as they were short-lived. However, her recent ones are permanent and they can be seen in her home garage. This is where she spends her time creating these masterpieces.
#6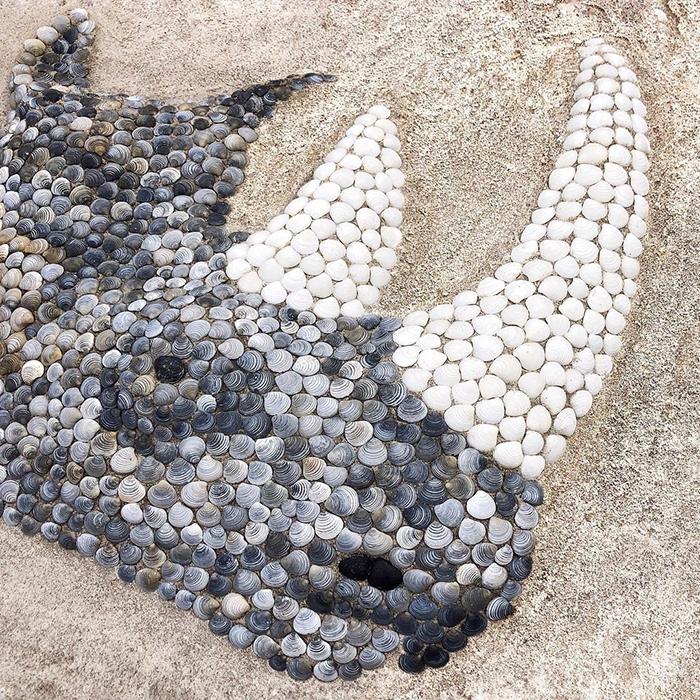 Anna has a huge potential with her project on seashell animal sculptures. It takes a lot of time, patience and hard work to create such masterpieces.
#7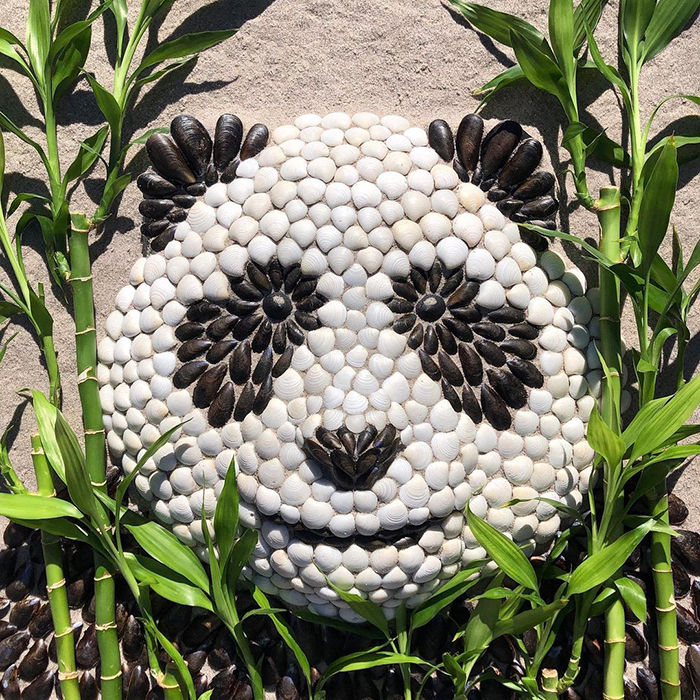 #8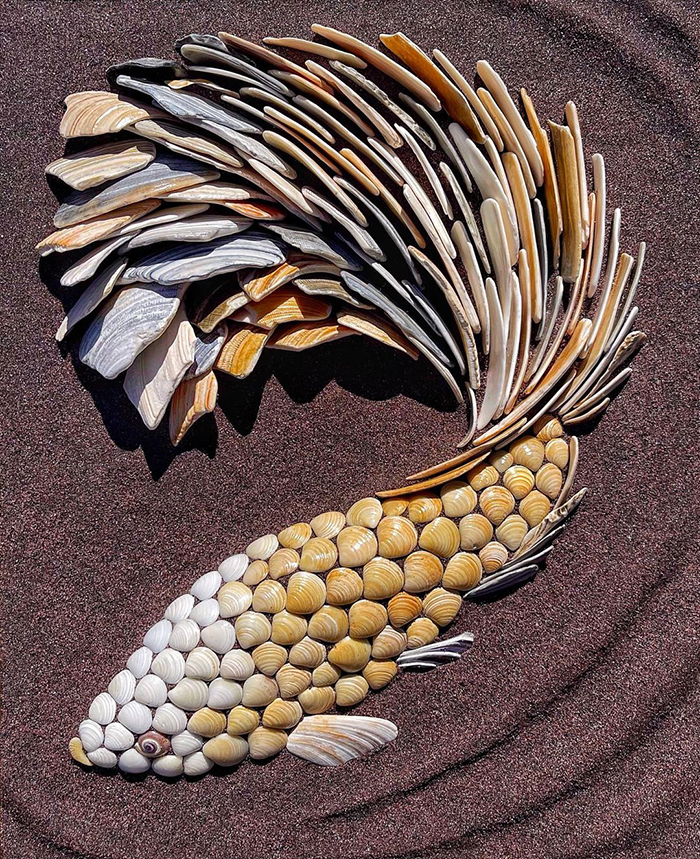 #9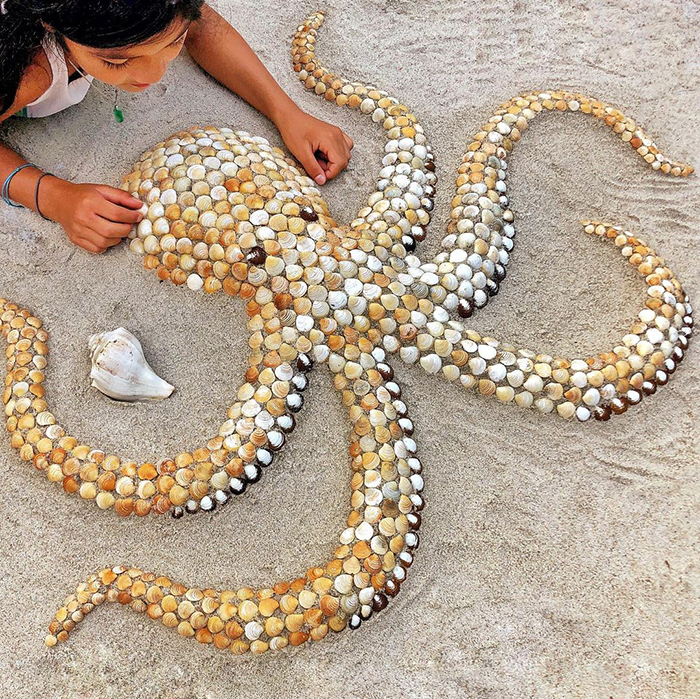 #10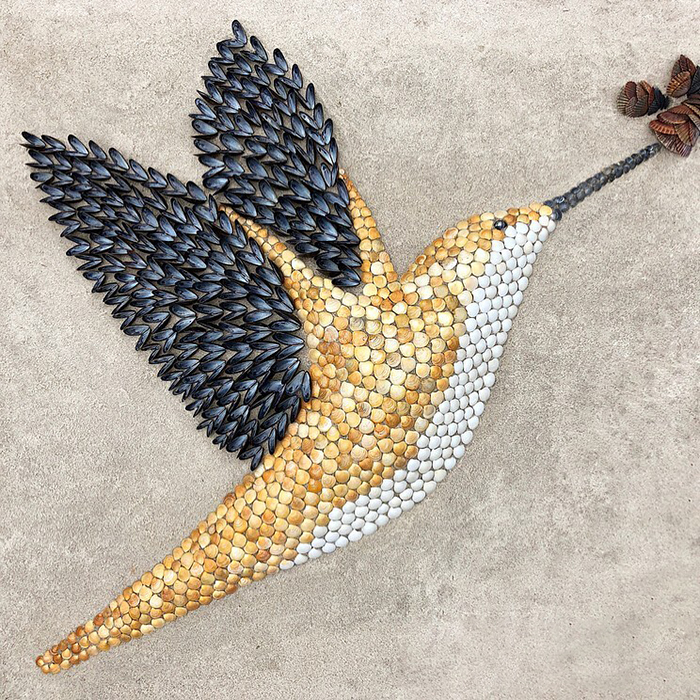 #11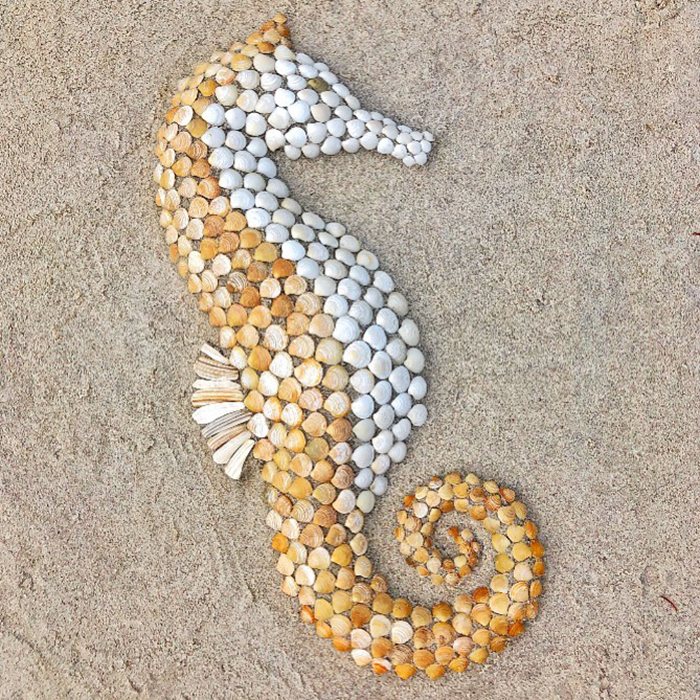 #12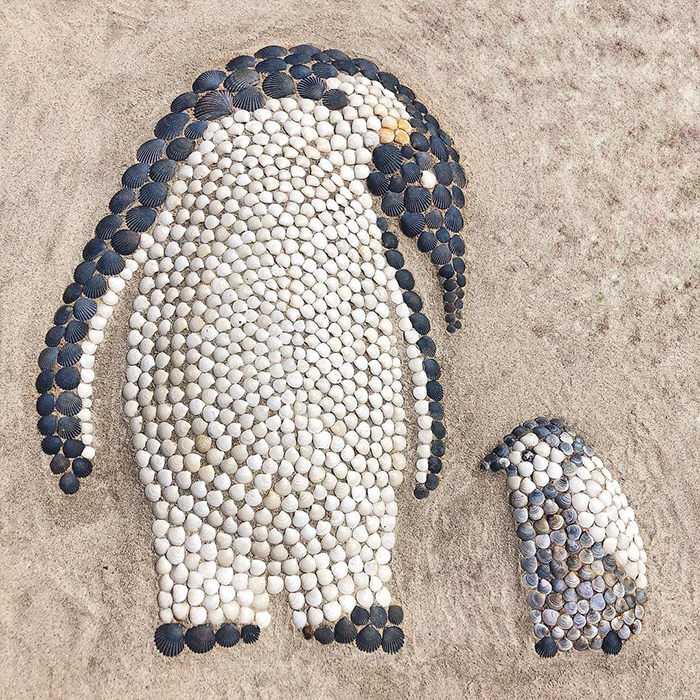 #13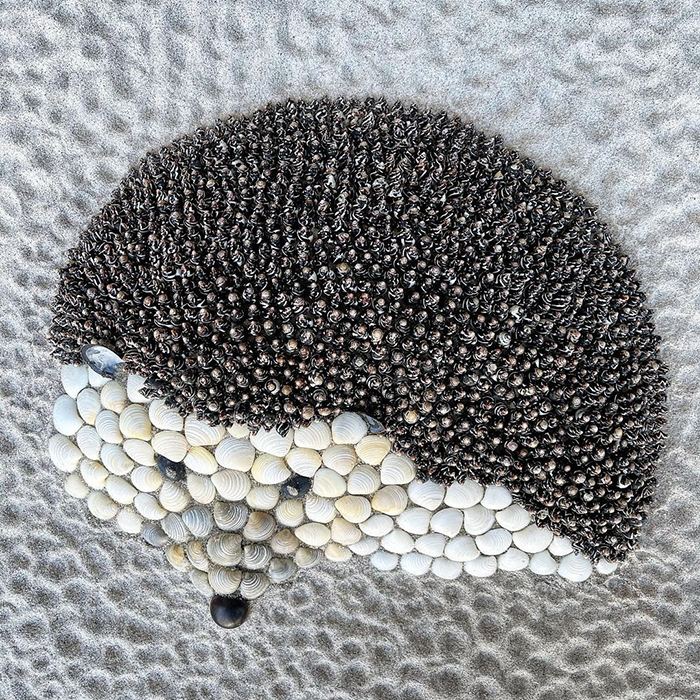 #14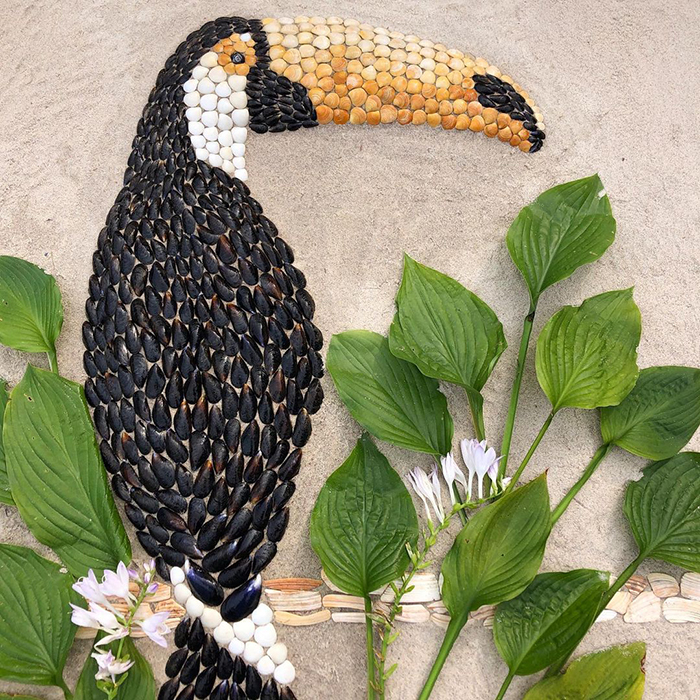 #15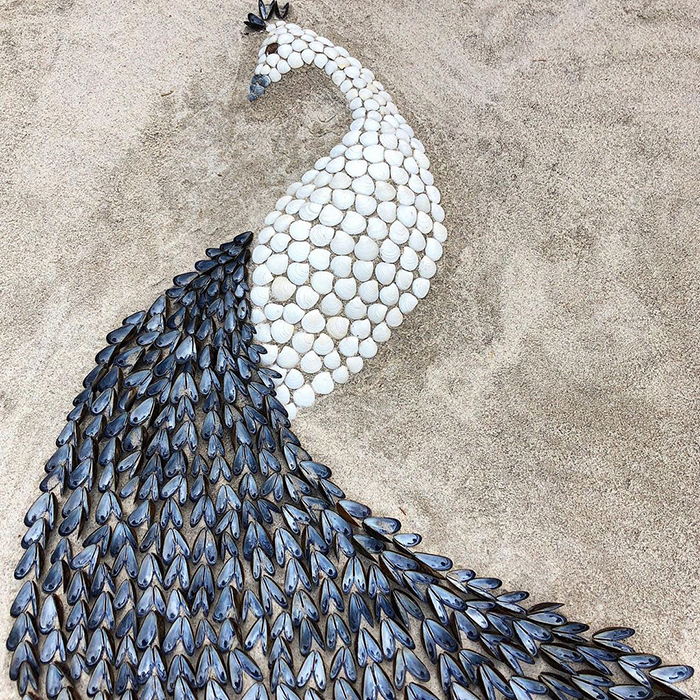 #16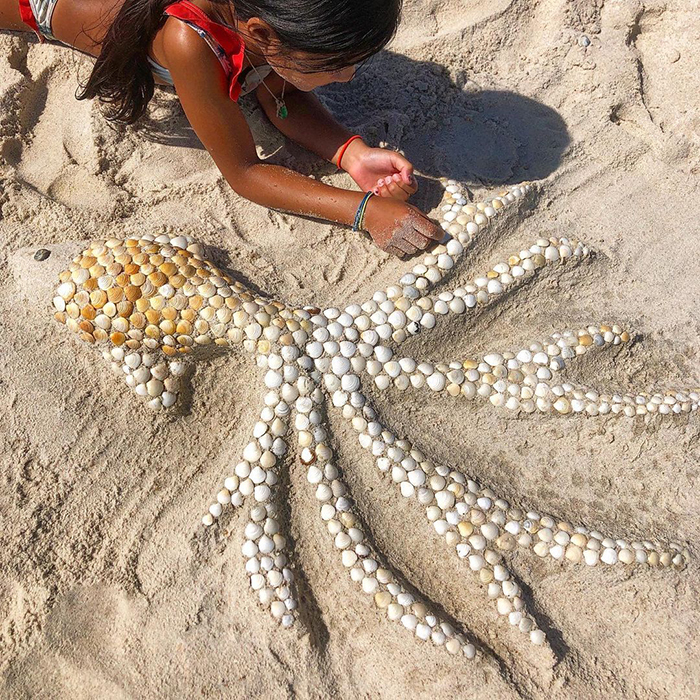 One thing that everyone interested in taking up sand sculpting is the sand kit that can be ordered through annachan-art.com. All we can do now is waiting to see what other surprises that Anna Chan will give us in the future!