The means to reach the general public to convey a message, with the passion you have burning inside you, can easily be found, whether it be through a painting or a sculpture. Originally from Basque Country, artist Andoni Bastarrika, expresses himself by sculpting hyper-realistic, life-sized animals using only sand. As children, many of us built sandcastles, and told tales of brave knights and pretty princesses. The life-sized realistic animal sculptures made are amazing and entertained children and adults alike on many beaches around the world. Due to the sheer excellence of his work, Andoni is renowned around the world for his extraordinary skills.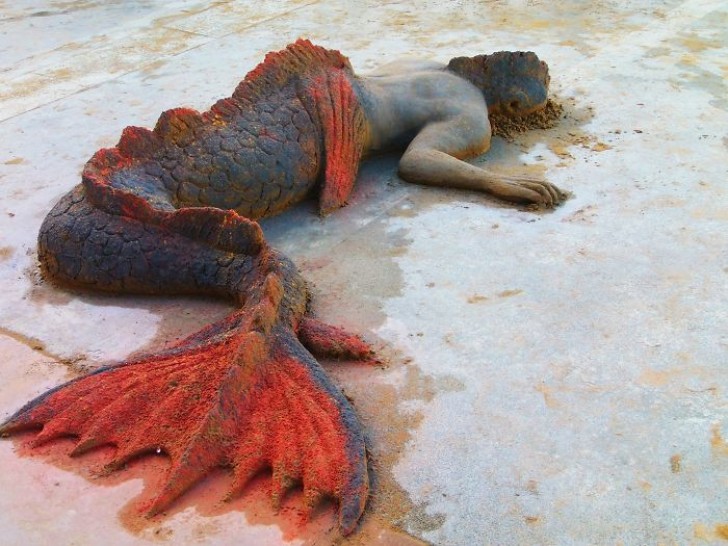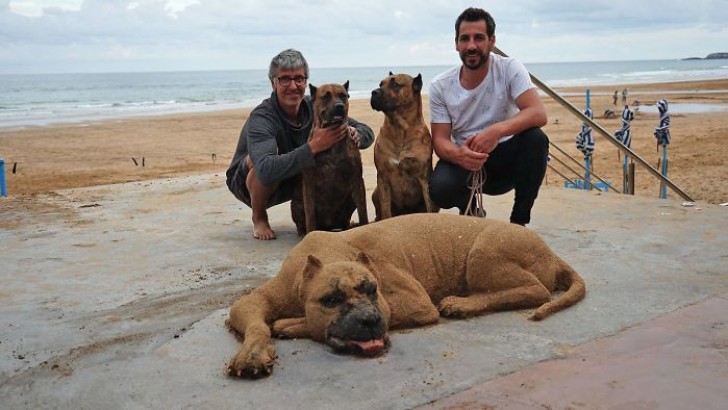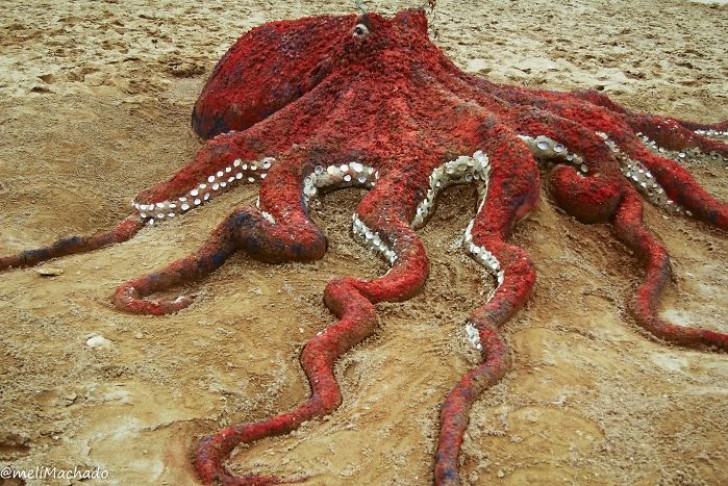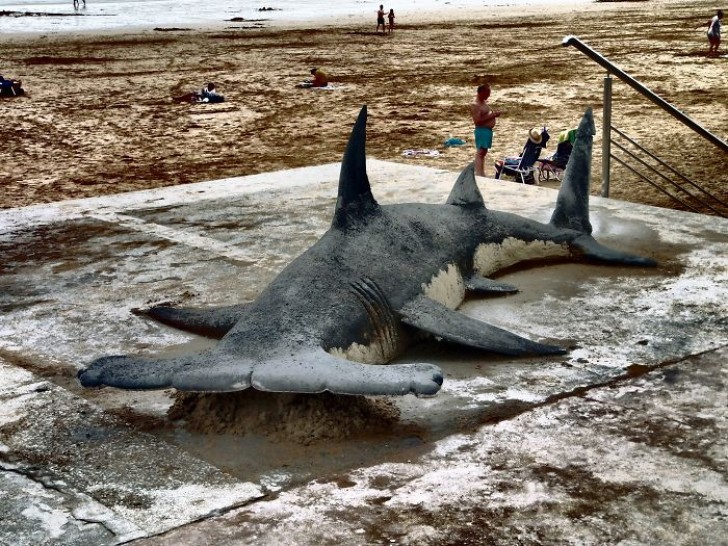 Back in 2010, while at the beach with his daughters, Bastarrika created the Little Mermaid on the sand to please them. Although it wasn't an artistic achievement, it was a highly promising start. Later on, with practice, the artist said that his hands knew what to do. Even though this artist came across his gift by chance, with time, he ended up cultivating it a little bit more.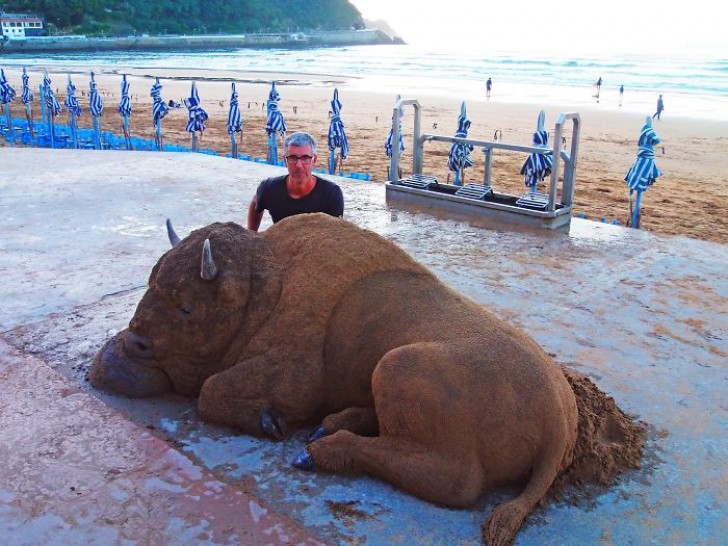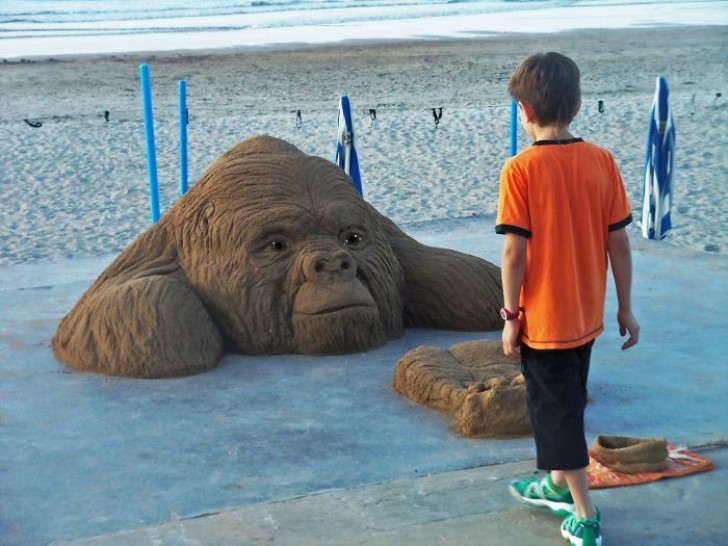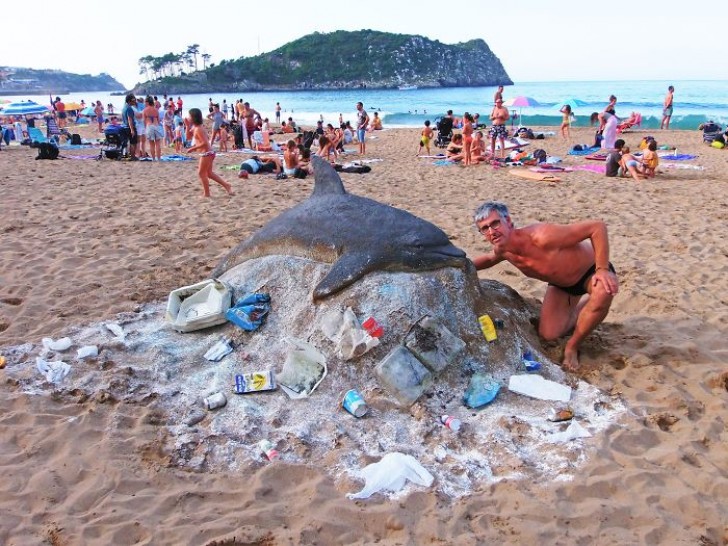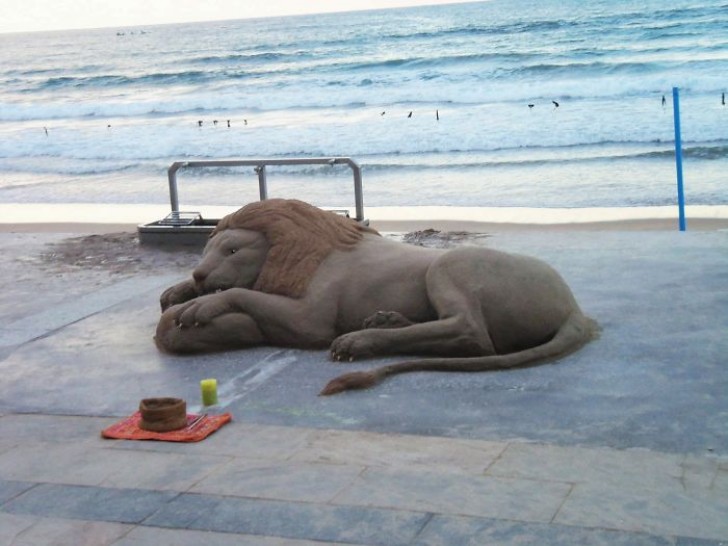 Andoni mainly uses his hands for his craft and uses brushes and toothpicks to carve in the more precise details. Although he mainly uses sand to create his life sized work, at times, he also uses exterior elements to complete the masterpiece. For example, he has used different objects to replicate the hooves and horns of his famous sculpture, the "Bull".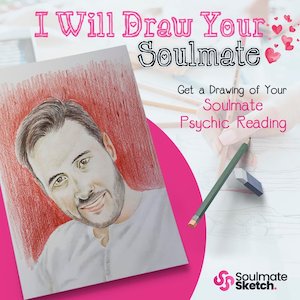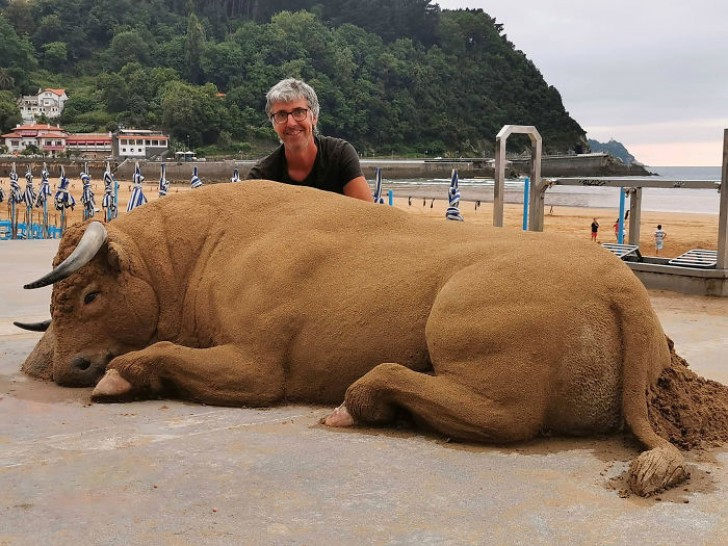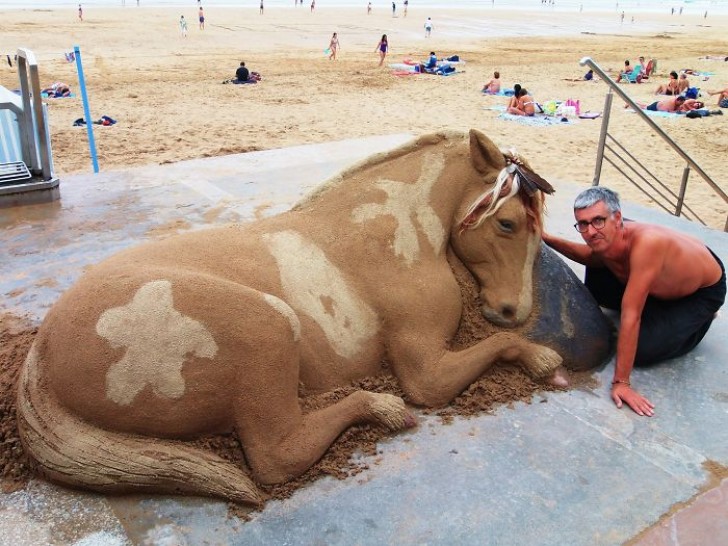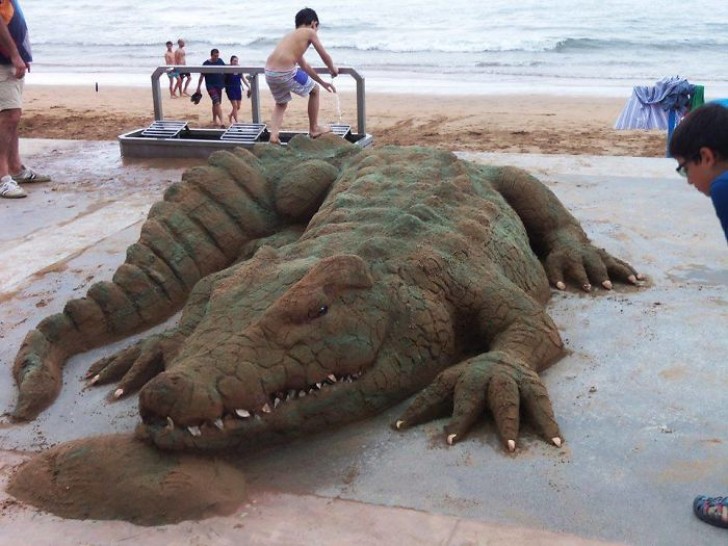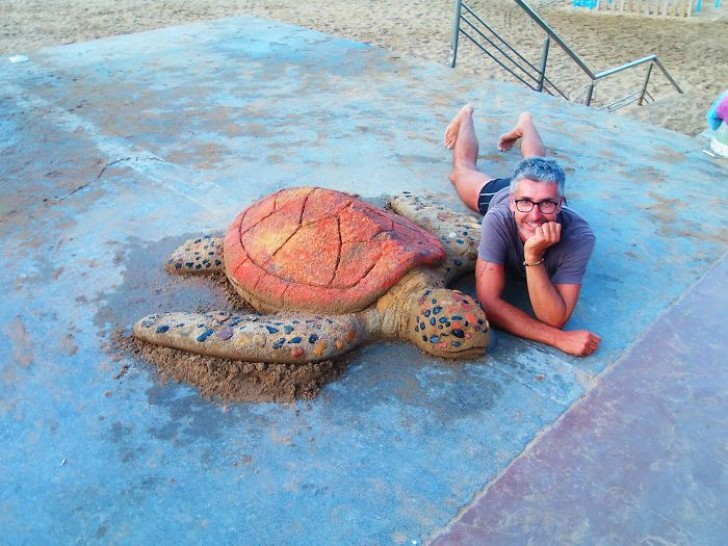 One thing that is essential for the creation of these masterpieces is humidity. Moisture enables the countless number of particles to stick together when creating the sculpture. However, due to wind and the tides, the once completed beauties go back to their original form.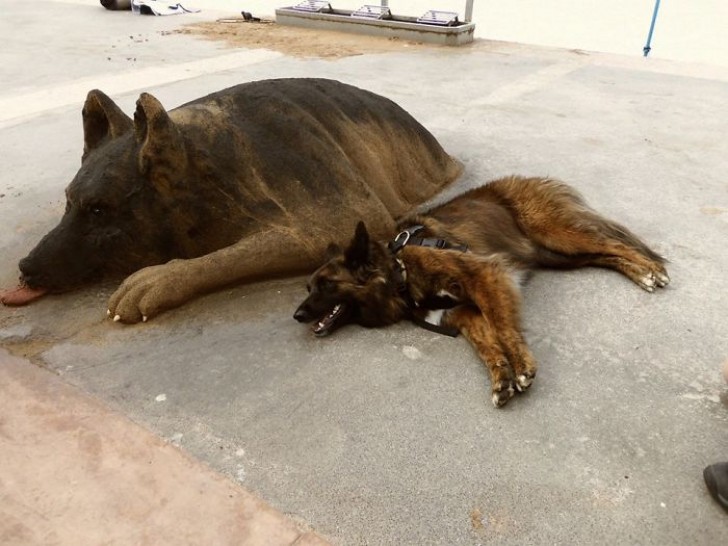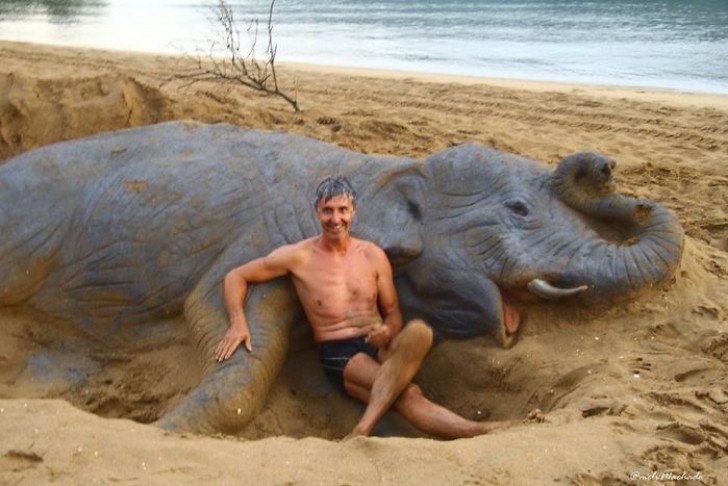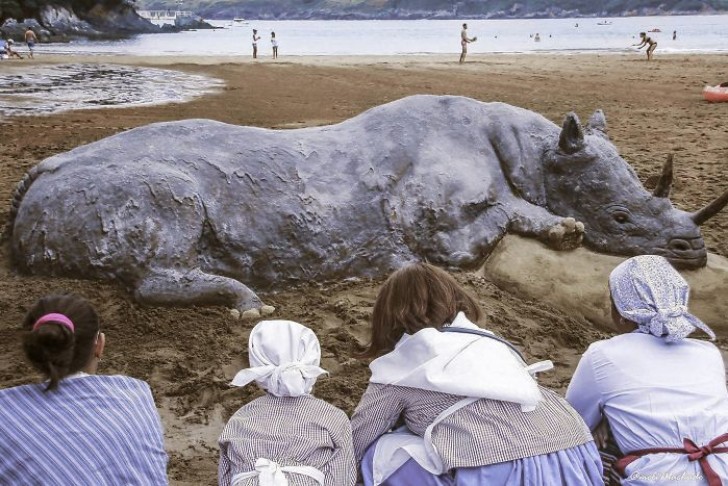 Many of the sculptures done by this artist is a true tribute to nature. You can also follow him on his Instagram Profile for more information as well. His Instagram profile contains many more of the beautiful creations he has done. Andoni is truly a gift sent to earth.