Ants are some of the strangest creatures in the animal kingdom. Did you know that they can carry up to fifty times their own bodyweight? Did you also know that Antarctica is the only country in the planet that does not have ants? These creatures predominantly live in colonies, or sometimes in small groups. They are also highly social creatures. These creatures are so busy and are forever on the move, and most of the time, we tend to ignore them. If we take a closer look, they are one of the most spectacular creatures, as proven by these photos taken by Analiza Daran De Guzman, a photographer from Philippines.
#1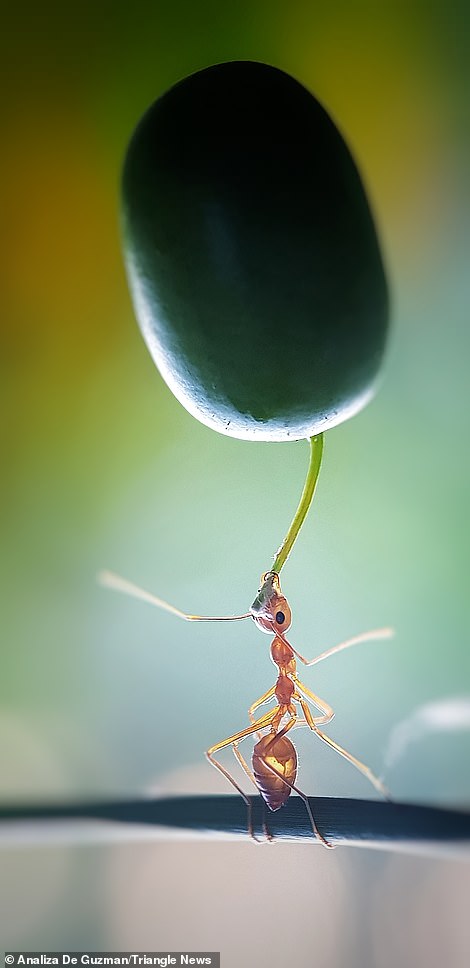 Analiza has spent hours in her garden photographing these creatures with her smartphone carrying drops of water across a piece of string, and the results are simply outstanding. It looks as if the ants are walking a tightrope, holding these droplets of water for balance. All these photographs were taken with a Samsung Galaxy Note 8 and no other special equipment were used. Back in April, in the #Water2020 contest held by the photo app "Agora" one of her pictures won. This photo-sharing site launched the contest on the 28th of February, where thousands of amateur and professional photographers took part, where the most spectacular photos of lakes, oceans, seas and rivers were submitted.
#2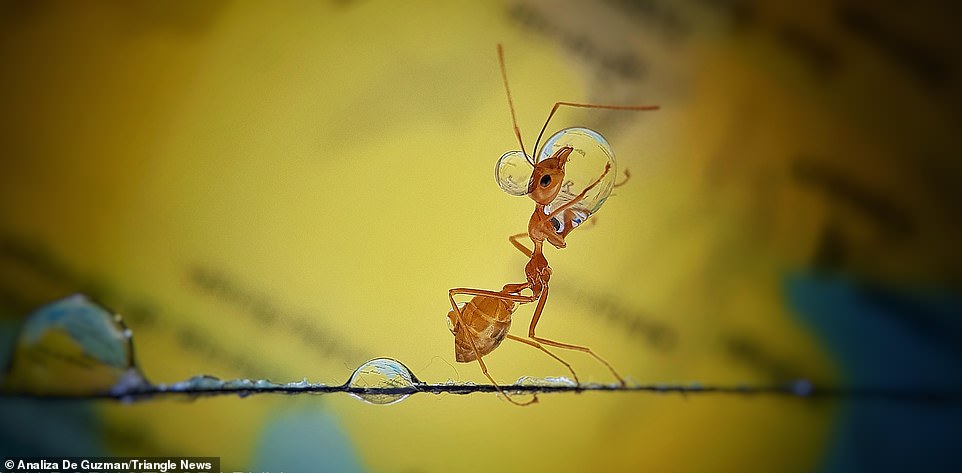 Octavi Royo, Co-Founder and CEO of Agora declares, "Water molecules are a blend of millions of years of history and have passed through many oceans, continents, and beings of all kinds. It has evolved from liquid to solid states countless times over the course of time. Today, we discover the best pictures of #Water at a specific time in history. A moment to make the finalist photographers' point of view eternal and, through Agora, share them with the world to become part of the collective memory and treasures of Humanity. Power to #Water2020!"
#3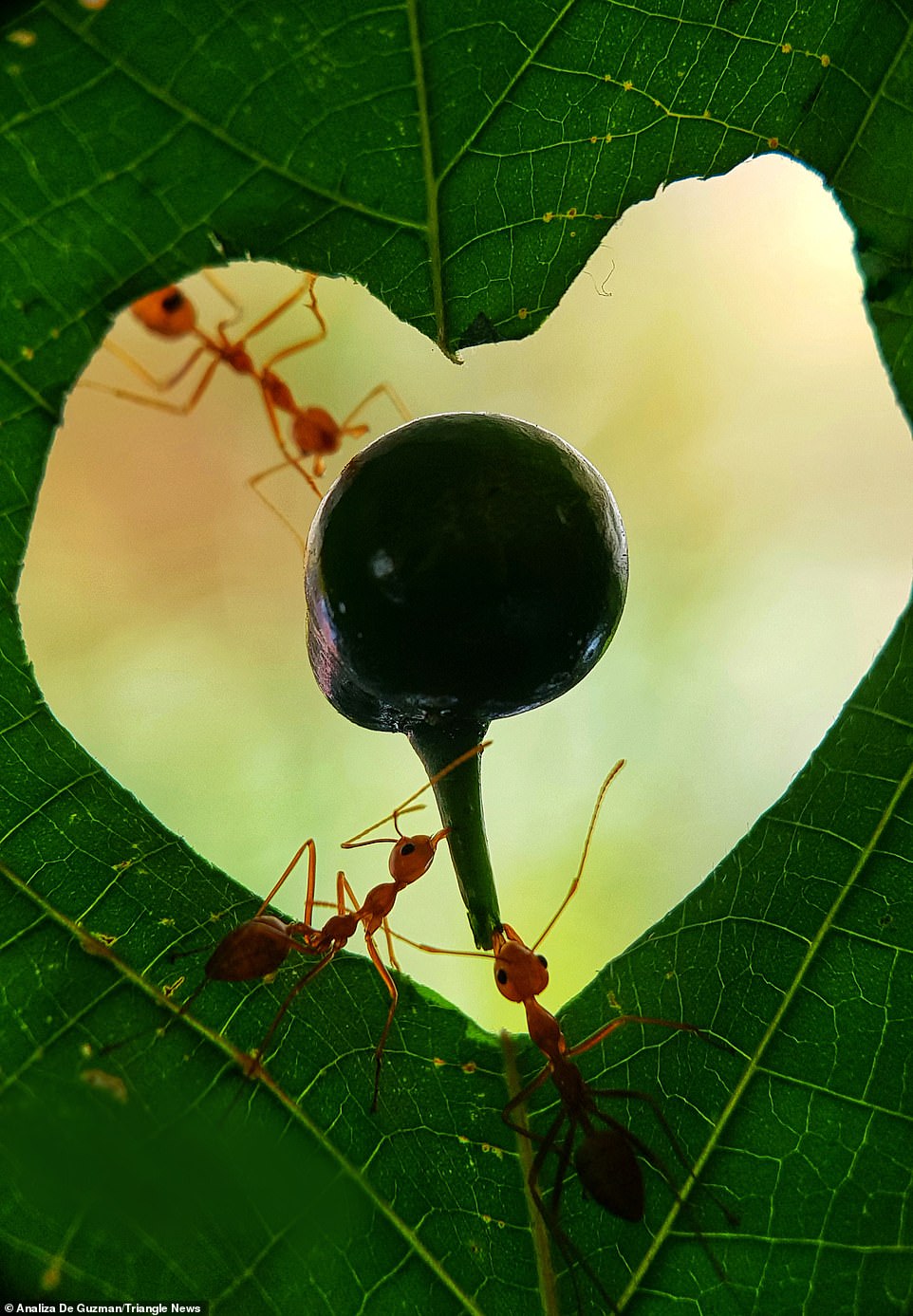 Analiza's photo was named "thirsty ants" and was taken under the mango tree in her garden. This was done in 5 voting rounds, and gathered the most number of votes. As her professional camera had required repairing, the photographer used her phone and clip-on microlens. This mother of three goes on to explain about her phone photography: "Insects move fast, ants particularly. It is tricky to take pictures with a mere mobile. Ants stop moving fast when they start to drink water… so I gave them water."
You can check out her photos below.
#4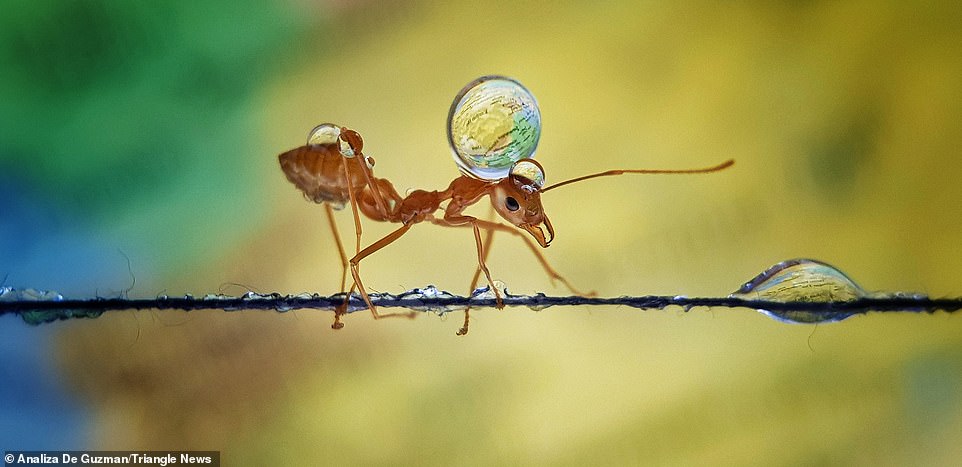 #5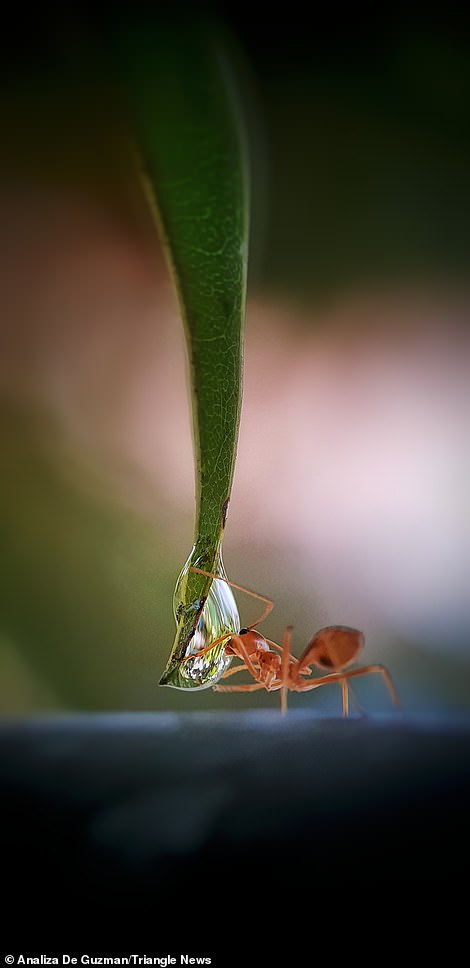 #6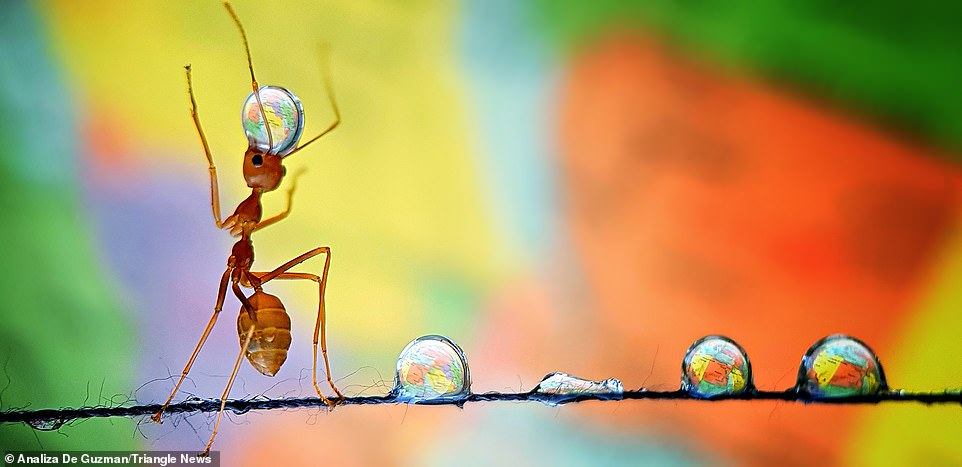 #7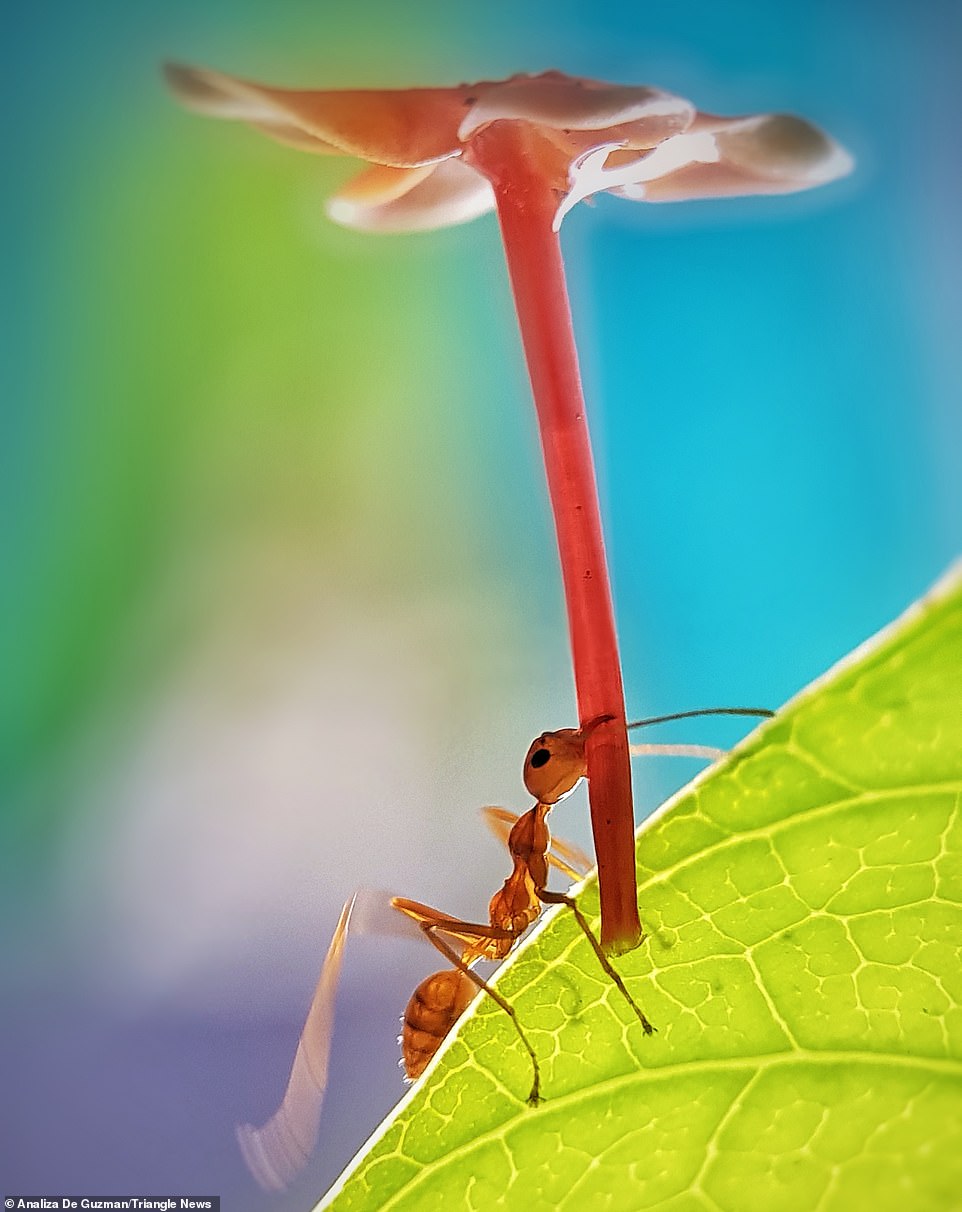 #8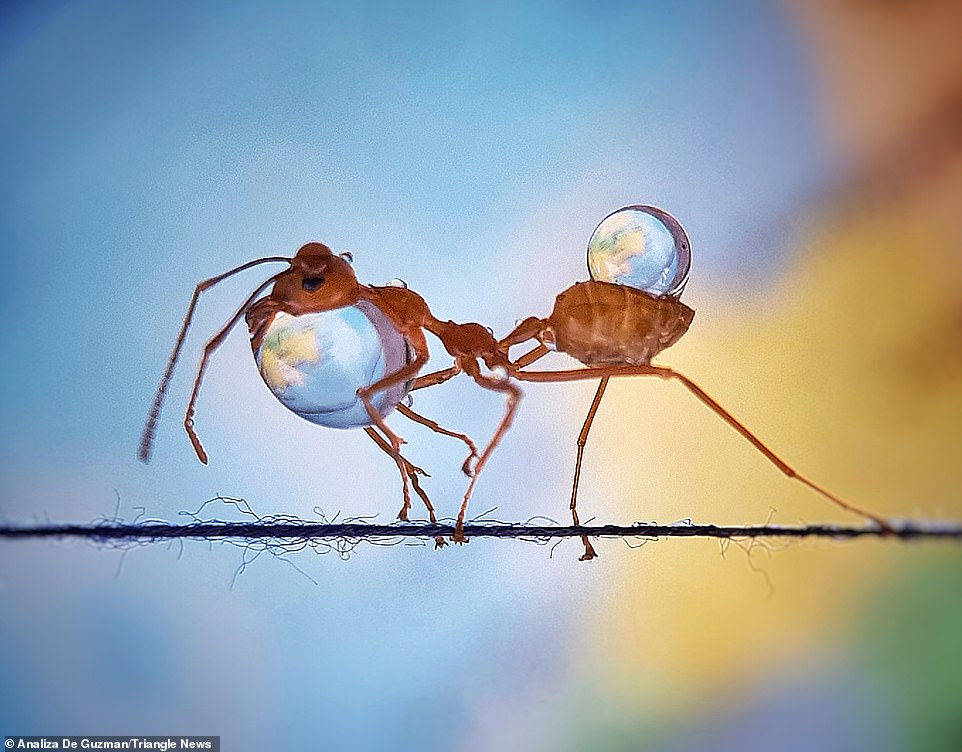 #9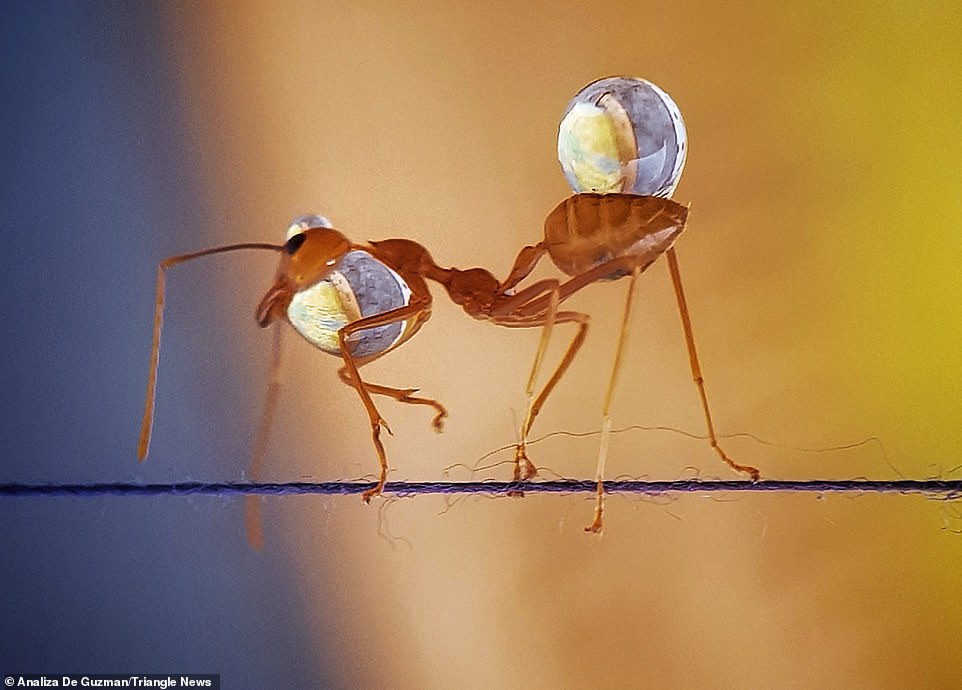 #10