This is a story of Little Grey and Little White who became independent after 10 years of captivity. Imagine when you have enough space to be you! That would be amazing to animals too. Especially, for these kinds of giants. This Beluga whale couple was captured in their juvenile period by a Russian whale research center in 2011. Later they were transferred to Chang Feng Ocean World aquarium in China. They were performing to the audience for nearly 10 years. Finally, they are rehomed in an 8-acre sanctuary at Klettsvik Bay in Iceland.
The Chinese aquarium was purchased by Merlin Entertainment the following year. As it was a company opposed to keeping c.aptive whales and dolphins the idea of relocation was rooted sooner.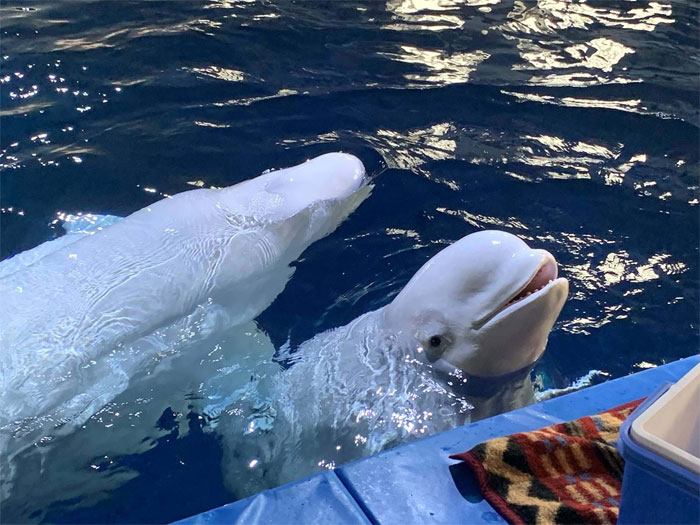 It was not an easy journey for any of them. Touring in trucks, tugboats, and cranes is not comfortable for these two giants. Audrey Padgett, who is the general manager of the Beluga Whale Sanctuary, says that it is a labor of love. When watching the collection you will feel the same.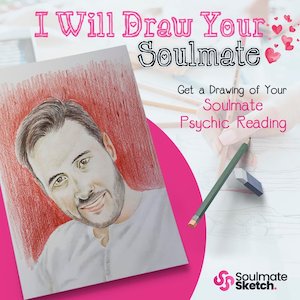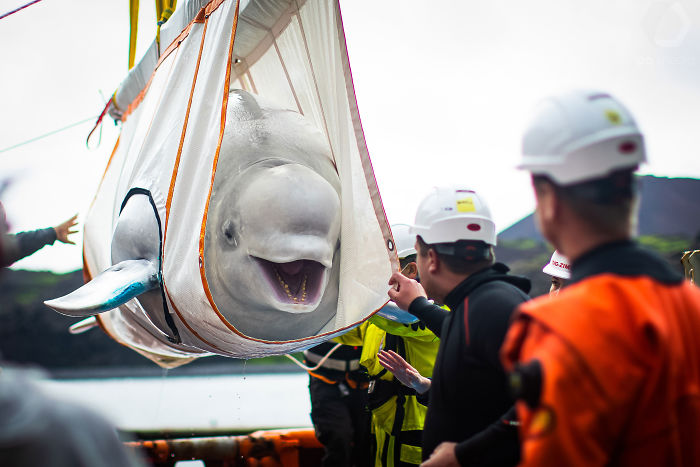 Finally, the relocation project became a happy ending. Their new larger natural new home is run by the Sea Life Trust, which is a British charity. They arranged a safe journey to belugas.
A year ago, they were transported to Iceland from the aquarium in China over a distance of 6000 miles. Then they were cared for in a temporary care facility in a quarantine pool just to adapt to the colder temperatures.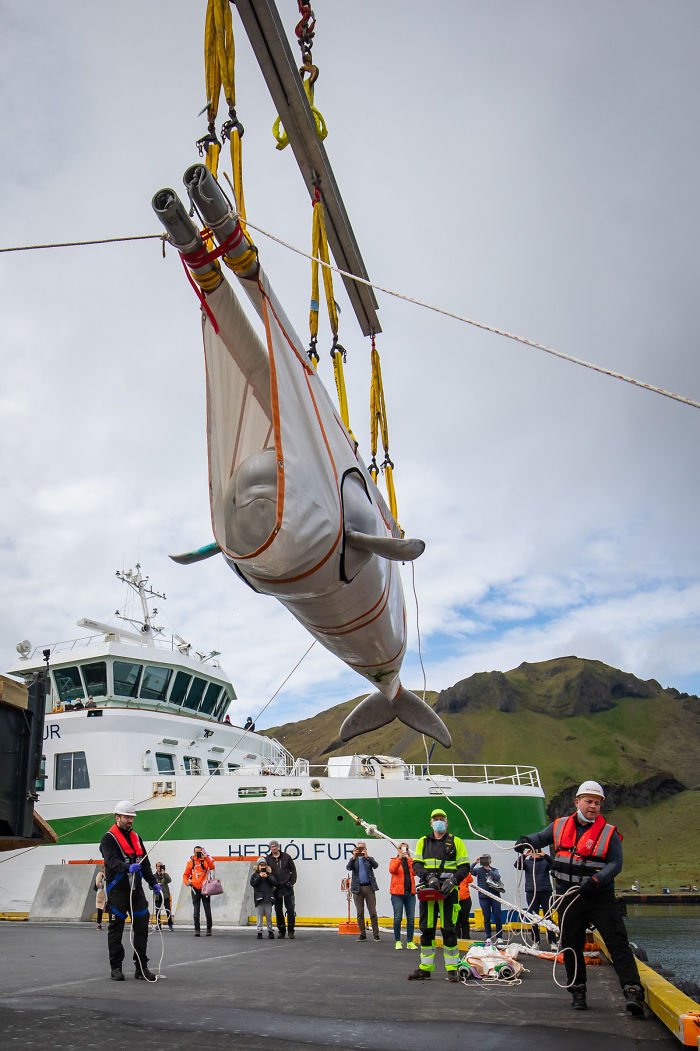 The head of Sea Life Trust, Andy Bool said that the couple is safe in the sea sanctuary care pools, and they are one step ahead to be released to the open sea.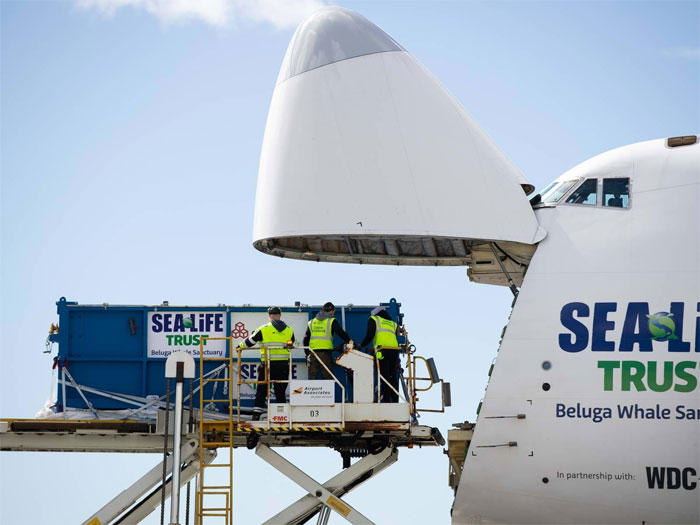 Rehoming the whales to Iceland was not easy within the pandemic period. As one is weighing over a ton they have to be pretty careful. The staff also had to be quarantine s they need to be healthy to take care of animals.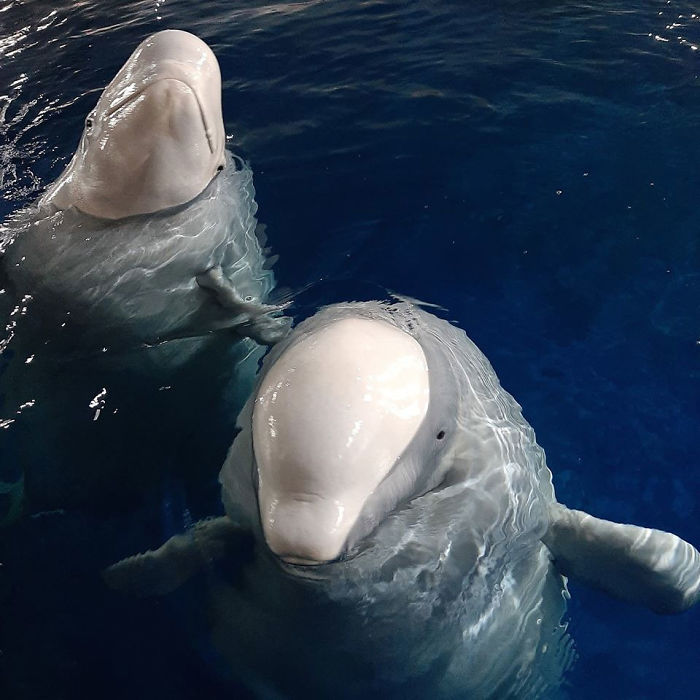 They had to travel in a Boing 747-400ERF cargo aircraft to reach their new home. There were specially designed "stretchers" or slings with foam. The team even performed a practice run to make sure that their delivery is safe. They had to make them comfortable until they reach their destination. With a combination of an expert care team, veterinarians, and masses of water and ice they were finally released to the sanctuary.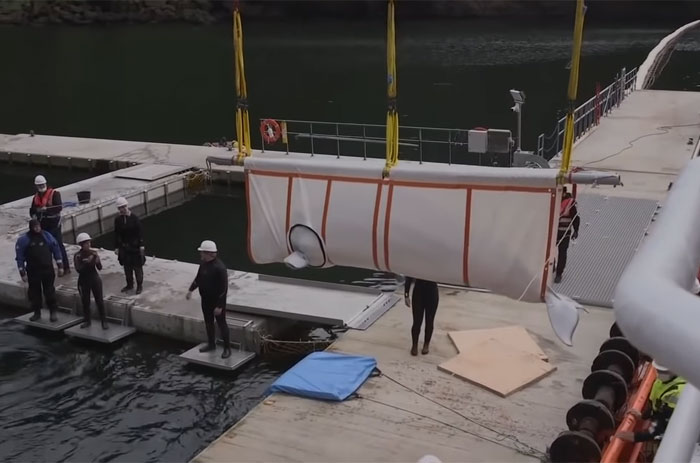 "And if what we can learn here from Little White and Little Grey can help improve welfare for other animals … that's the point," she added.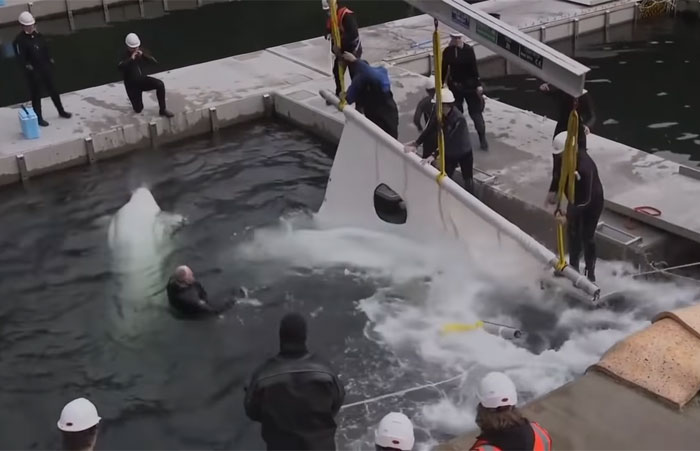 We hope that they will live happily in their new home until they are ready to go back to the ocean environment. They will be safe around their caretakers.