Not suitable for any tourist, the following destinations will leave you with your mouth open and will make you rethink if you are really an adventurous traveller.
1. Sometimes loneliness is good company: In Canada, we find the perfect place if you just want a little solitude, since its crystalline blue water, together with the trees that surround it, create the feeling of a lullaby.
View this post on Instagram
2. A completely new world: Two opposite worlds are found in Indonesia, on Mirror Lake. This lake is meromictic, which means that the surfaces do not match, the first layer being crystalline and fresh while the second is green, salty and hot.
View this post on Instagram
3. A dream tourist attraction: Located in Mexico, the Ik-Kil cenote, this mystical place contains a wonderful place in which the Mayans considered this a sacred place and over the years, experts have found jewels and bones in its waters.
View this post on Instagram
4. An experience for the risky: On the island of Derawan, Indonesia, tourists can swim with whale sharks that are almost the size of a bus… Isn't that scary? But don't worry, these creatures are herbivores.
View this post on Instagram
5. Would you swim in this cave ?: Hawaii is an epicentre of tumblr photos par excellence, thanks to its beautiful landscapes such as this underwater cave. Like this one, you will find thousands in which you can photograph yourself.
View this post on Instagram
6. An unknown destination: This cave is located near Pula, in Croatia. For years it was unknown and has become very popular, thanks to a tourist who indicated its exact location. The only recommendation if you will visit it is to bring a flashlight.
View this post on Instagram
7. I long to go up there: We could not ignore the blasted rock in Yosemite National Park, located at more than 975 meters high and protagonist of the best sunrises.
View this post on Instagram
8. Would you be happy with a school around you? : Moalboal is an excellent destination if you want to fulfill your dream of swimming with a school of sardines.
View this post on Instagram
9. A wonderful view: In Arizona you can find the best views. The most famous: Cathedral Rock and Bell Rock.
View this post on Instagram
10. I don't know if I would swim or freeze: But if you want to have a photo of this magnitude, you can take it in Lac Lioson, Switzerland. You only have to bring a bathing suit and the necessary implements to make the hole.
View this post on Instagram
11. Not suitable for claustrophobics: These wonderful caverns located in Mexico, have paths that become narrower as you go. Inside them you can enjoy cameras full of speleothems.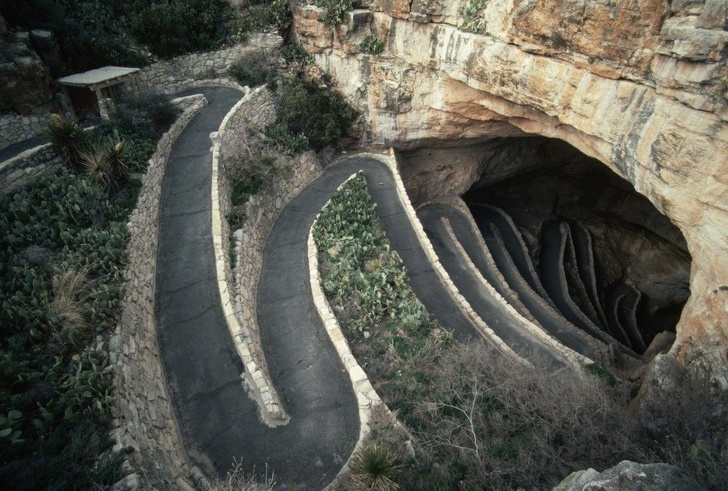 12. Simply … Beautiful !: These mighty ice waves are found in Iceland. Although some would be terrified to look down.
View this post on Instagram
13. Where will this girl appear?: Jacob's Well is one of the deepest and most dangerous dive sites in the world. So far, the deepest diver has reached, recorded about 42,672 meters and is located in Texas, United States.
View this post on Instagram