In the Netherlands, there is a town worthy of a fairy tale. A place where there are no roads and there are only canals. Here you travel by boat or on foot and it is one of the most beautiful places in the world.
Giethorn, situated in the Weerribben-Wieden National Park, is an idyllic village in Overijssel where numerous thatched-roof farms were built on small islands, linked by more than 160 bridges.
Giethoorn, is a typical Dutch village in Overijssel, you can see how the Dutch happily coexist with the water. This town, with its many thatched-roof farms and typical wooden bridges, is set in an environment full of lakes, reed beds and wooded areas.
Giethoorn has its origins in a settlement of peat diggers (organic material, dark and rich brown carbon) . The peat extraction in this area resulted in lakes and ponds, and people built house in the islands They formed. Now there are no streets, there are no cars and the only way to get from one place to another is by boat, for something they call it the "Venice of the Netherlands"
The town of Giethoorn has no roads and there are no cars …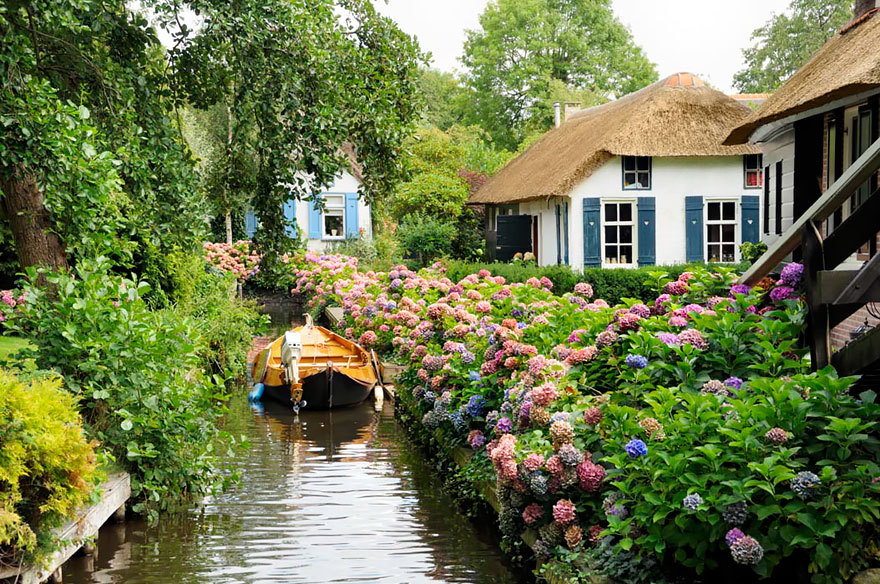 You can visit it in a very special way: by boat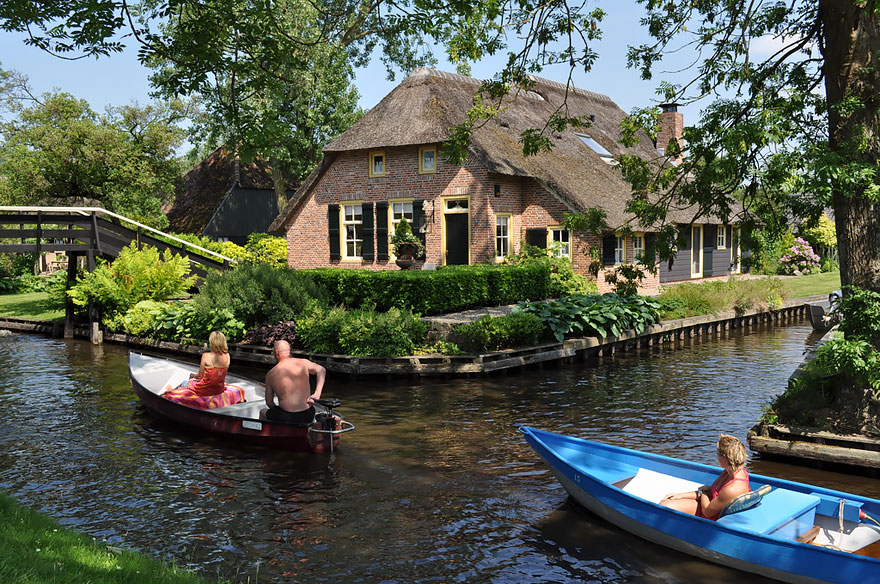 The "punter" or silent boats have a motor that allows you to enjoy a panoramic ride without noise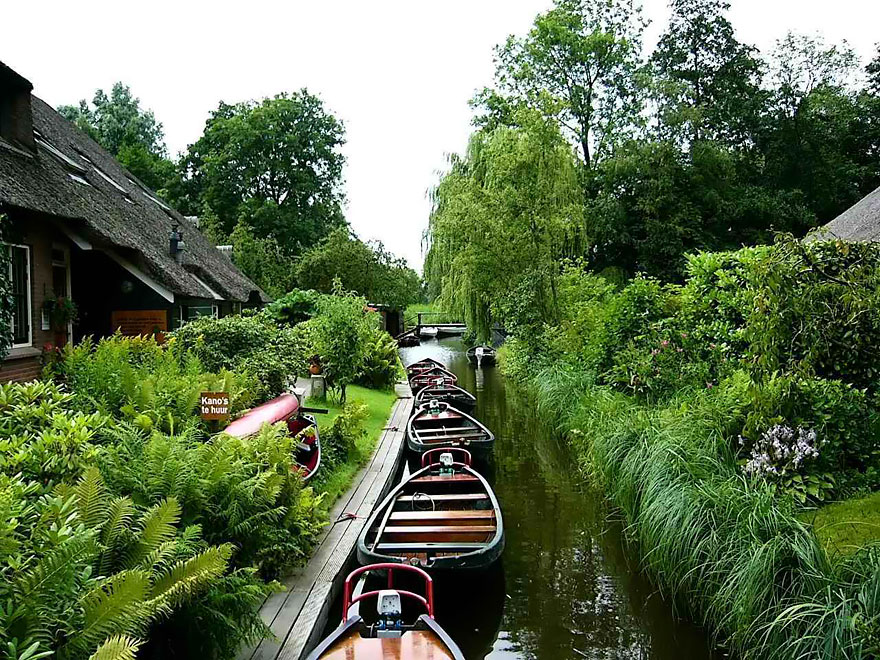 The town is so quiet, you can hear the squawking of the ducks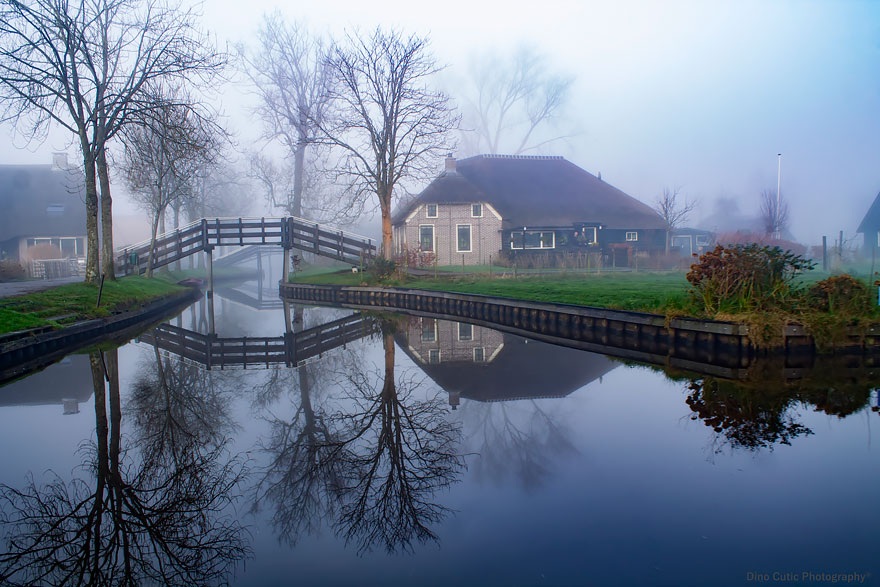 Also known as "the Venice of the Netherlands", this magical town was founded around 1230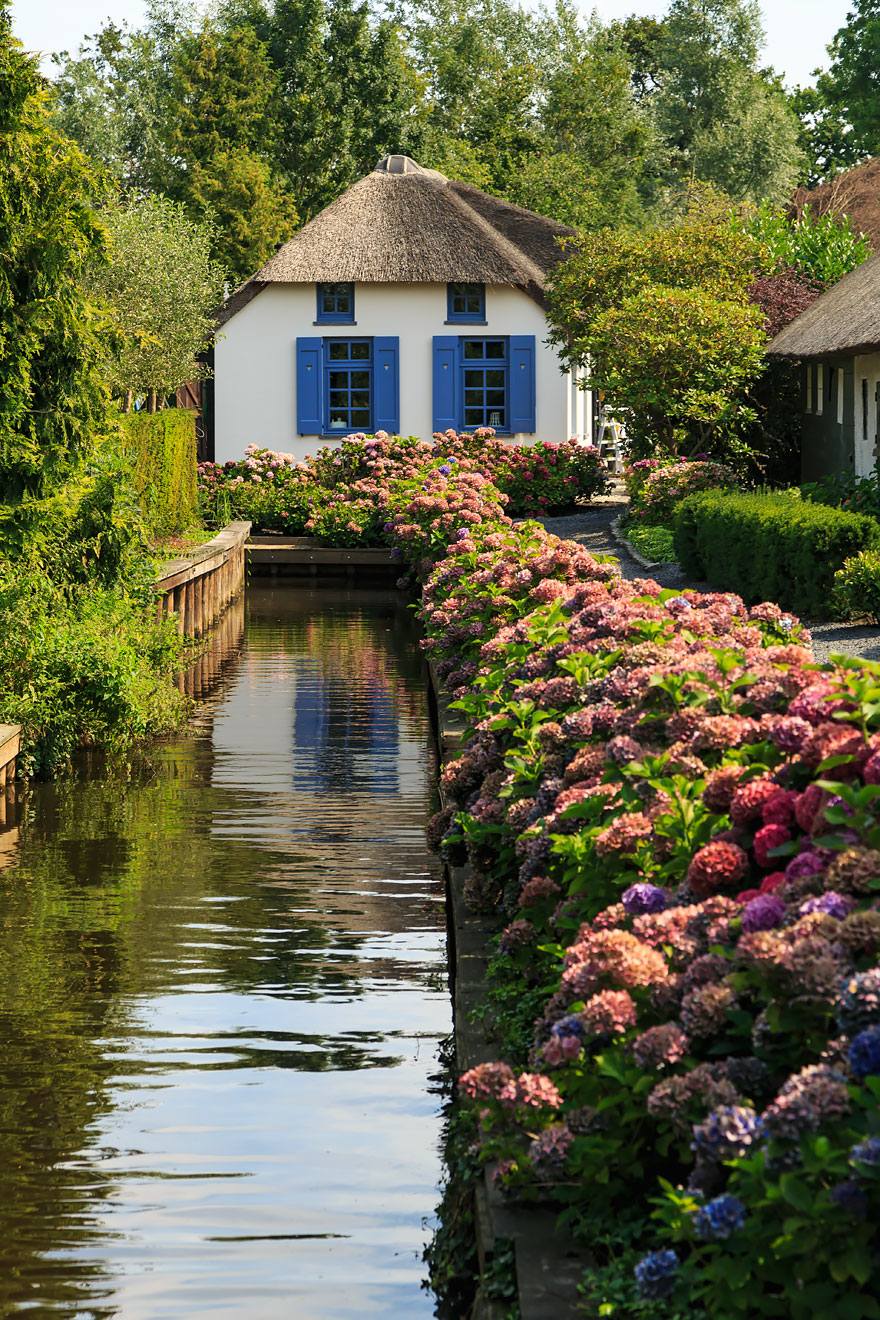 The newly created islands were connected with more than 160 bridges.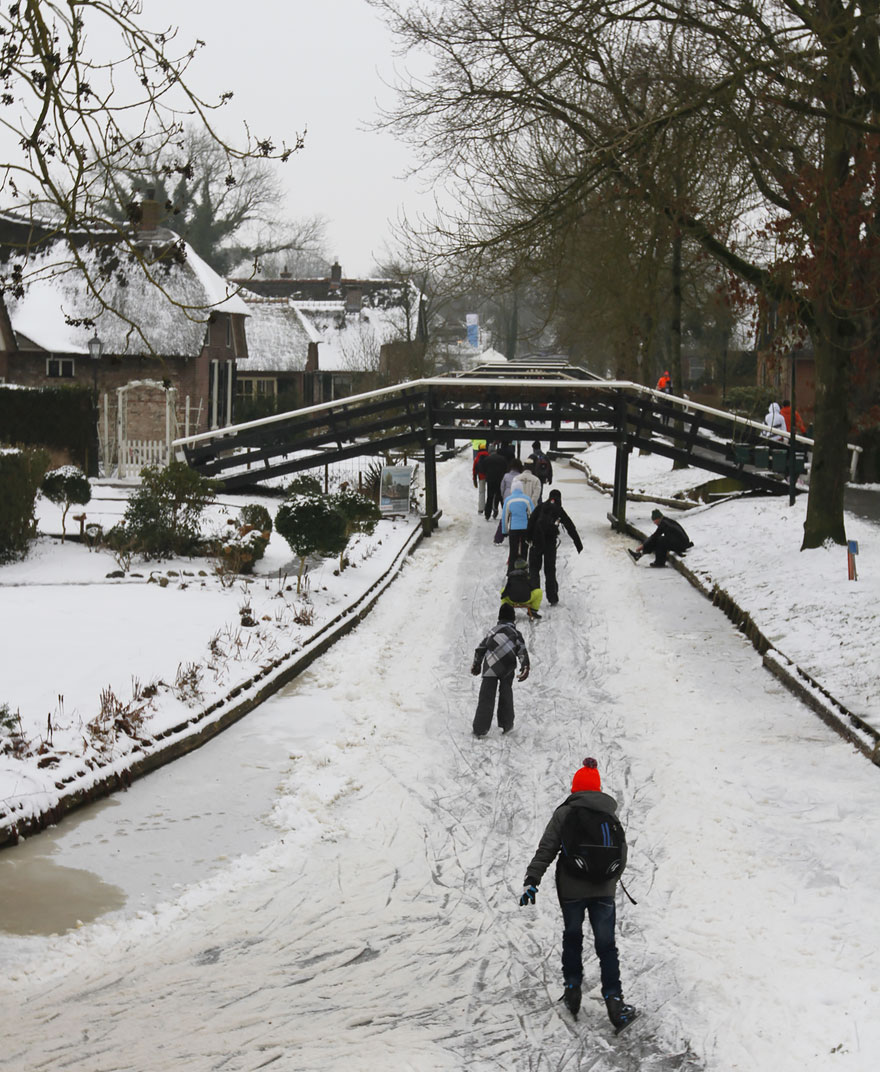 That give the town a cozy fairytale touch …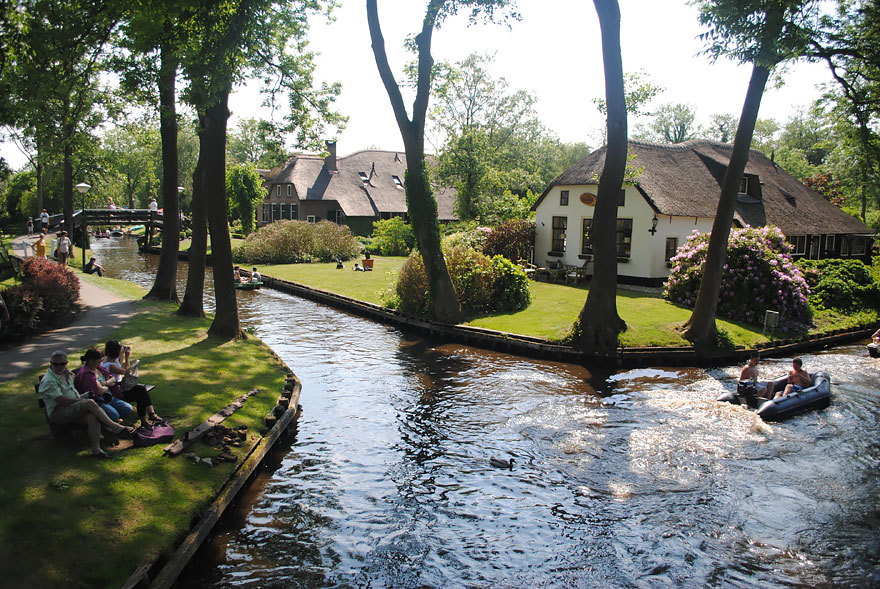 What else can you do?
Not far from Giethoorn you will find Zuiderzee villages such as Vollenhove and Blokzijl. You will walk through historic buildings, churches and centuries-old castles. For nature lovers I recommend a visit to the De Weerribben-Wieden National Park.
How to get?
Giethoorn, in the Overijssel province, is an hour and a half drive from Amsterdam or from Amsterdam Schiphol Airport.
There are some people who travel by bicycle here and then start a little walk through the town. Along the town's canal are thatched-roof farms and beautifully decorated gardens. If you like hydrangeas, you will see a ton of them! Most of the farms can only be accessed by boat or by crossing one of the many characteristic little wooden bridges.