A young man from Croatia went fishing with his friends, when he suddenly began to hear strange sounds coming from the water, when he realized what was happening, he did not hesitate for a second to act.
Ivan Mezga is a young man of only 21 years of age who was on the Mura River, near the town of Križovec, sharing a quiet day of fishing with his friends, when he realized that a small deer was in serious danger.
In an interview given to local media, Ivan claimed that he and his friends tried to use YouTube videos of deer sounds to try to lure the little calf to shore.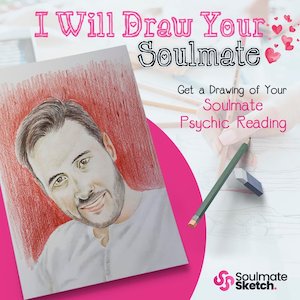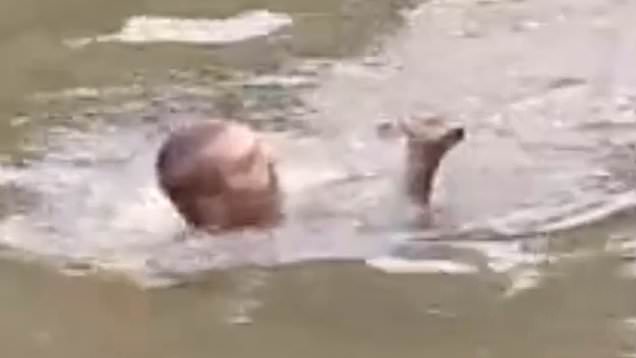 He said then: "I did not think at all, I just threw myself into the muddy water to help a small and defenseless creature."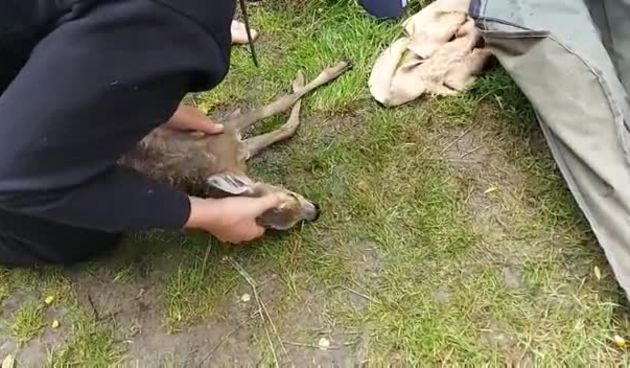 In the heroic and inspiring video, it is possible to observe how the young man swam with all his might into deep waters to reach the fawn that was in serious trouble.
When the young man returns to shore with the deer in his arms, one of his friends takes it and places it on the ground. Then gently but firmly apply pressure to the fawn's chest in an attempt to make it spit out the water it would have swallowed.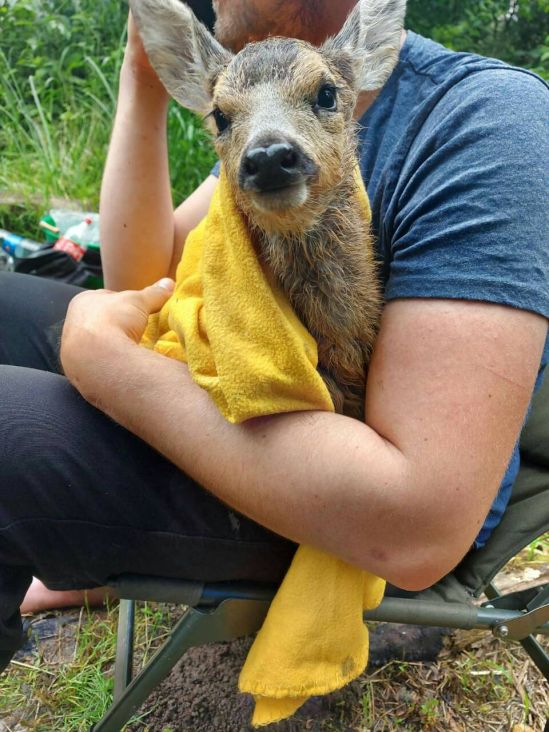 "We did not know exactly what to do, we found ourselves in this situation for the first time. But thank God… we relived it. We did our best to make that little creature spit out the water that had been swallowed. He began to breathe normally and we were incredibly happy ", the young hero assured the local media.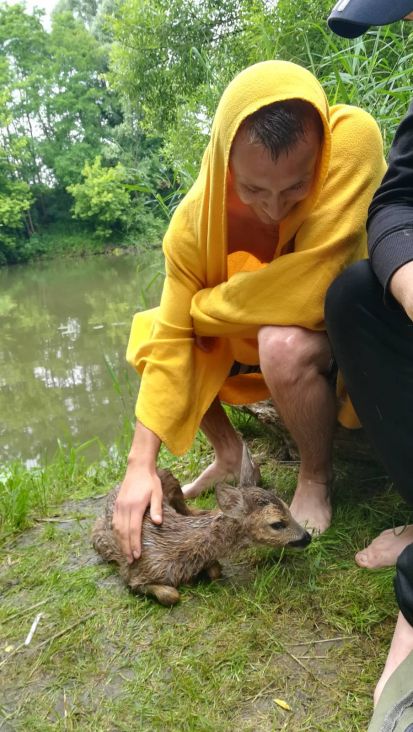 After saving the boy's life, they wrapped him in a towel and quickly called the local rangers who arrived at the scene in five minutes. "He was surprised and happy at the same time, he (the ranger) couldn't believe he jumped into that muddy water and saved the little creature."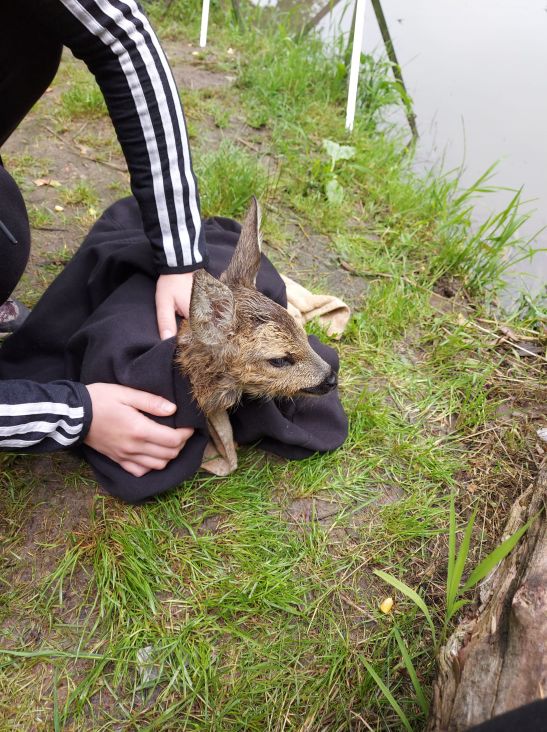 Currently, the little animal lives in the company of the ranger. Young Ivan contacts him frequently to ask about the little deer.